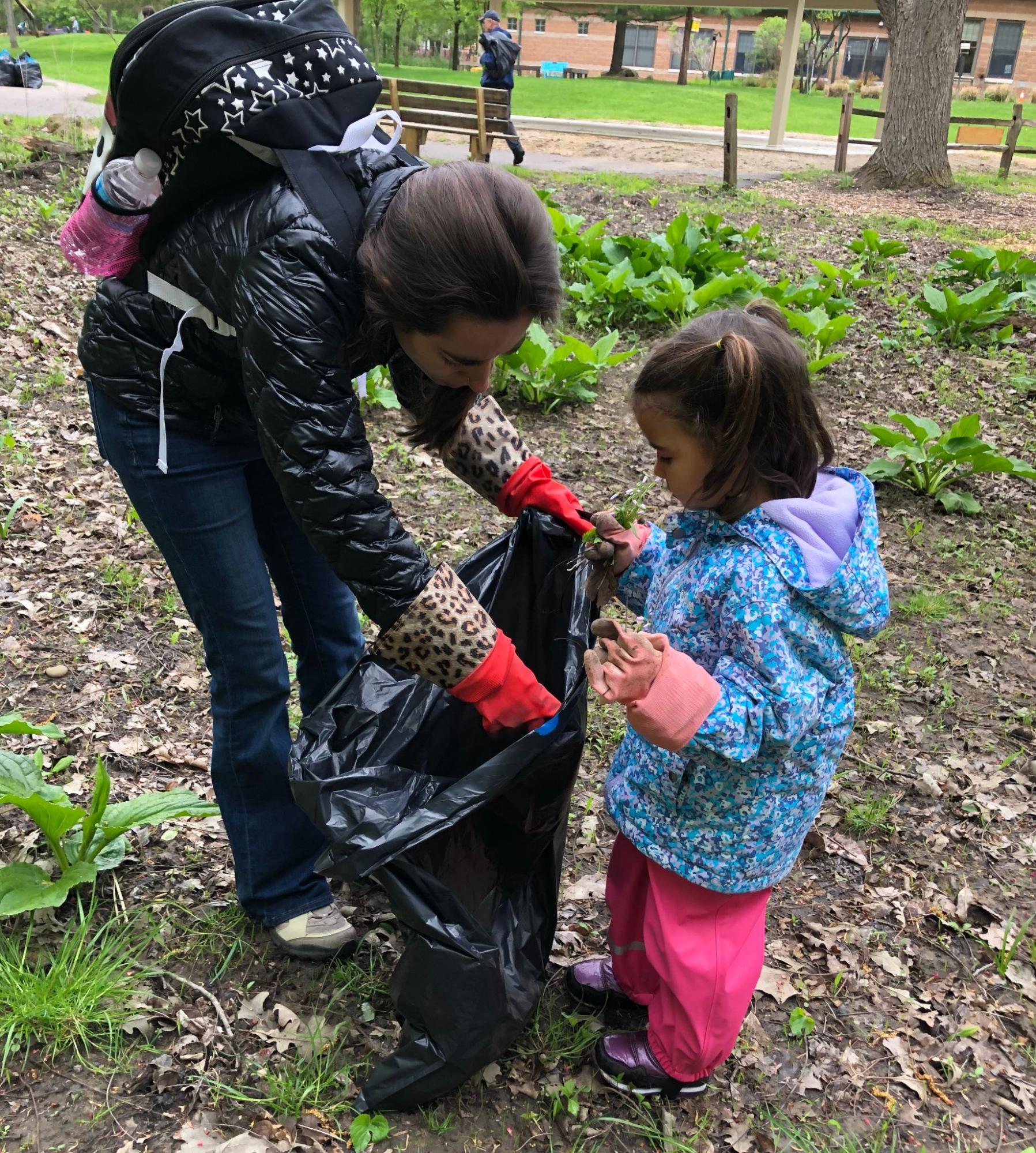 29 Jul

NAI Community Involvement Around the Globe

As a global manufacturer of copper, fiber and hybrid cable assemblies and harnesses, NAI takes an active role in the communities where its facilities are located. Community service is one of the key aspects of the strategic architecture of the NAI business model. Here's a look at some of NAI's community involvement around the world.

Climate change, environmental disasters, unsafe working conditions, and entire neighborhoods that have been turned upside down by contamination have become the legacy of uncaring business practices in many parts of the world. So it is no surprise that customers are beginning to expect better from their suppliers. The business community is also beginning to recognize that sustainability is a crucial component of long-term success in a competitive market.

NAI is proud to be at the leading edge of this trend. We understand that developing cleaner, safer, and better communities for our employees and customers builds trust and is good for business.
NAIs Strategic Architecture
Today, the hallmark of a new generation of businesses is social responsibility. From consumer habits to socially responsible products, economies are evolving in new ways, with many not wanting profits to come at the expense of local or global well-being.
"Think globally; act locally." The phrase might be a cliche, but NAI is living it. Many companies publish mission statements and press releases touting their commitment to social responsibility. But NAI doesn't just talk the talk; we also walk the walk. Let's look at just a few of the numerous examples of NAI's dedication to community involvement.
NAI Community Involvement in Troy, Michigan
Kids are the future of any community, and NAI recognizes the importance of helping our youth grow into active, productive citizens. To help kids in the community thrive, our employees volunteered locally to improve the quality of life for the children living there.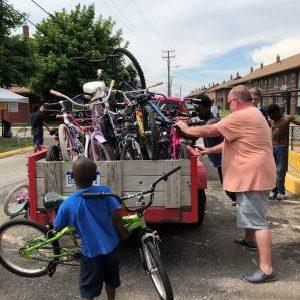 Employees picked up 34 bicycles from Hamtramck Housing Commission, a low-income housing project in Troy, Michigan. The group then repaired the bicycles, replacing flat tires, fixing brakes, and straightening bent wheels. Kids at Hamtramck can now venture out in their own community with safe bicycle transportation.
"Our activities are intended to support the improvement of our local community and create a special bond among the group of NAI employees," stated Anderson Adams, a program manager at the NAI facility in Troy.
The world's strongest, longest-lasting companies sustain themselves not only by helping the world with their products but also by extending their commitment to community service beyond their product lines.
NAI Community Involvement in Hermosillo, Mexico
In Hermosillo, Mexico, NAI operates several production facilities for the production of copper, fiber and hybrid cable assemblies. NAI's community support initiative saw employees volunteer to perform various maintenance and repair services for local organizations. NAI volunteers supported the operations of the Manuel Rios y Rios Elementary School in Colonia Villa Hermosa, and Casa Esperanza, a home for abused and abandoned children just outside the city.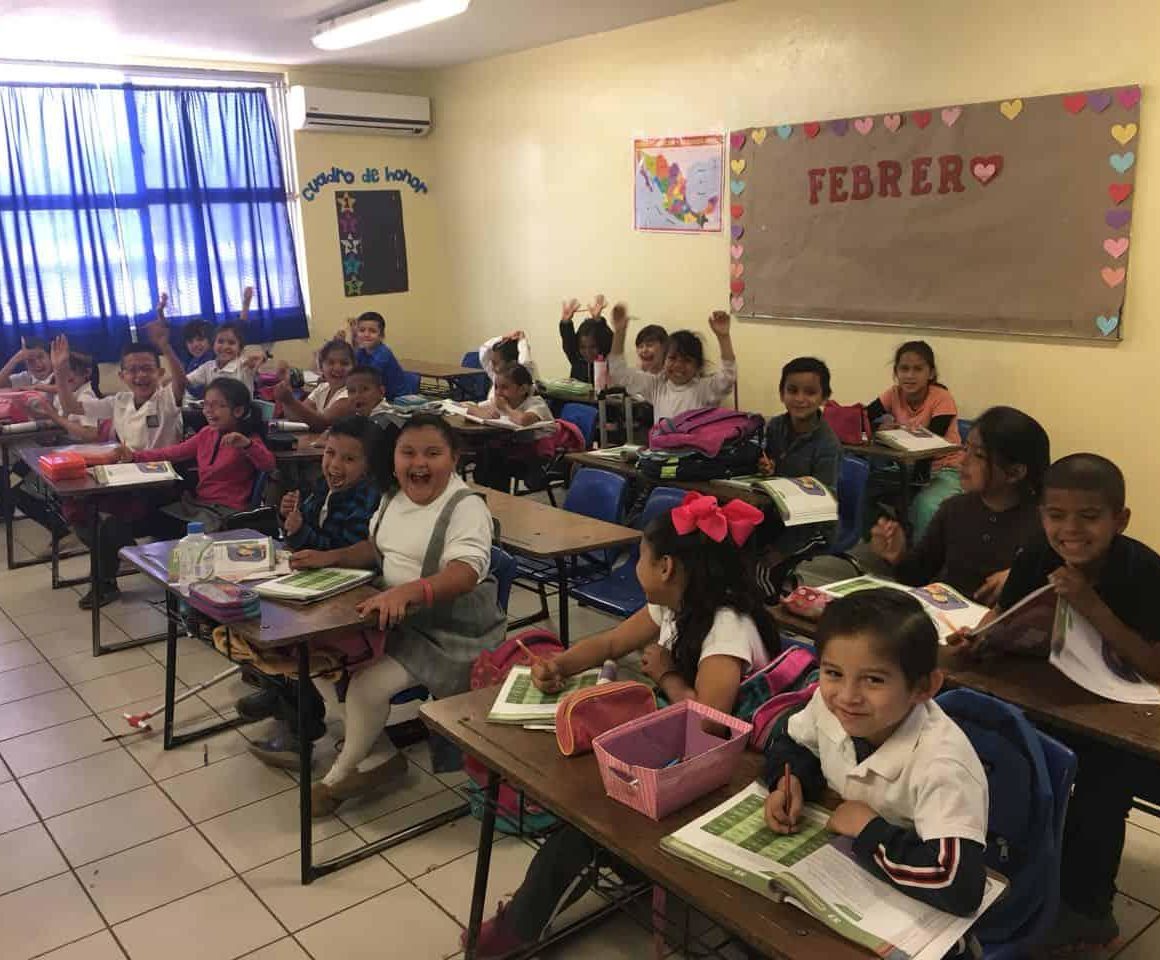 Not only does NAI's community service build relationships and benefit the people who make up the company, but it also adds value to our products. Our customers turn to us not only to purchase exceptional products but also because they know that NAI is committed to supporting global well-being.
NAI Community Involvement in Suzhou, China
In Suzhou, China, NAI community service volunteers assisted a special education school selling goods that were handmade by students with disabilities between the ages of 3 and 16 years old. In addition to assisting with and participating in the charity sale, volunteers also donated books to the school.
On a separate occasion, NAI community service volunteers from the same copper, fiber, and hybrid cable assembly facility picked up garbage and hiked around the beautiful Yangcheng Lake, famous for its scenery. As one of the important local natural landscapes, preserving its environment is extremely important to all members of the community.
The volunteers picked up and disposed of the garbage that had accumulated on the green belt and roadside. The volunteers wish to protect the environment and hope their service influences others to prevent littering in such beautiful and natural settings. NAI global team members strive to do their part in Earth's conservation efforts.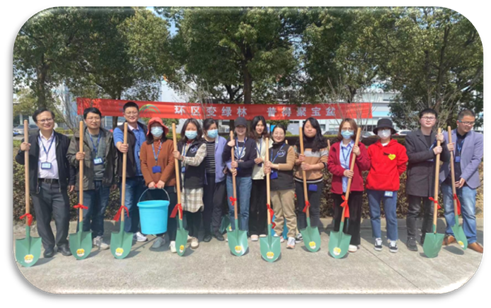 These are only a couple of examples of the ongoing community service events that NAI organizes regularly in Suzhou. We believe that creating jobs and high-quality products isn't enough. Giving back to the communities that allow the business to take place is vital to sustainable success. Utilizing a global footprint is one-way NAI can act locally while having a global impact.
NAI Community Involvement in Gaylord, Michigan
NAI volunteers helped Habitat for Humanity complete a home in a local housing division in Gaylord, Michigan. Some of the key tasks completed by NAI's team included cleaning up the site, installing signage, and constructing a shed.
In addition, Gaylord plant employees recently volunteered to help at the Caring Closet in Otsego County, MI. The Caring Closet takes donations from the community and local businesses and provides them to Otsego County residents who are unemployed or underemployed, struggling to provide basic needs for themselves and their families.
Most recently, NAI and its employees have donated a combined $17,600 to the Otsego Community Foundation to provide assistance in the rebuilding efforts taking place in the town of Gaylord, which was recently ravaged by an EF3 tornado. The Otsego Community Foundation, headquartered in Otsego County, MI, has created a Tornado Response Fund focused on helping the community rebuild.
Jon Jensen, President, and CEO of NAI and a local resident stated "The damage to the town of Gaylord was significant, and as a corporate citizen of Gaylord, we felt obligated to provide our assistance with this response. In addition to the donations from our associates around the world, local NAI Gaylord employees and their families engaged in the clean-up of the town in the immediate aftermath of the storm. We are very proud that we could do our small part to support the local community."
By reaching into local communities, NAI can leverage its global footprint to make the world a better place.
Why Does NAI Focus on Community Involvement?
Community service is more than just a photo op for NAI. Community service is a critical part of NAI's strategic architecture. Community service lifts people up, and a community's people ultimately drive economic and business development.
Healthier, smarter, safer communities mean stronger, smarter, more productive work environments. Healthier businesses foster innovation and better products which, in turn, improve our world even more.
NAI believes that what you get out is proportional to what you put in; this applies to innovative designs, high-quality manufacturing, and community service.
Not only do we help improve the communities that NAI employees live and work in, but we also prove to our customers that we believe in cultivating a strong global community. When you choose to source copper, fiber or hybrid cable assemblies from NAI, you don't need a Faustian bargain to get the best components for your project.
NAI Reduces Risk of Global Supply Chain Disruptions
Playing an active role in the communities where we build our local facilities, allows us to build a strong reputation as a trustworthy partner. This helps as we continue to expand our global footprint and build more copper, fiber, and hybrid cable assembly facilities, and operations for other products like panel builds, box builds, pre-terminated cable assemblies, and more.
This global footprint allows NAI to quickly respond to global shifts and even disruptions. During the Covid-19 pandemic, NAI was able to shift production to various global plants to avoid order fulfillment disruption due to lock-down restrictions.
Learn more about how How NAI Reduces Risk Of Global Supply Chain Disruptions.
Choosing a Responsible Cable Assembly Manufacturer
NAI has put major emphasis on our community involvement and will continue to lead the way for the future of socially responsible business practices. We actively take on the role of improving the communities we are located in. Check out our NAI Community Involvement blogs.
Choosing NAI as your copper, fiber and hybrid cable supplier means choosing a responsible manufacturer of cable assemblies. We're one of the most resourceful interconnect solution providers globally. Our clients count on us to solve design, manufacturing, and logistics problems.
We offer copper and fiber optic cable assemblies and harnesses, coupled with block assemblies, panel, and box builds, offering an unparalleled breadth of capability. Being remarkably scalable, flexible, and agile, NAI customer projects are brought to life very quickly, while meeting or exceeding expectations and delivering high reliability.
NAI always strives for high integrity with customer relationships by providing notable transparency and delivering on promises. The product and market diversity, extraordinary talent base, and ability to ship globally without supply chain disruptions are distinct characteristics of NAI.
Only NAI provides this unique combination of company attributes, distinguishing them as the most reliable supplier of interconnect product solutions and expert service. This is why we are frequently chosen as a manufacturing partner for the telecom and data, medical and industrial automation industries.
As a leader in hybrid cable assembly design and manufacturing, NAI is out to prove that providing the highest quality products and giving back are not mutually exclusive; as a matter of fact, they are synergistic. We're making the world a better place both by offering high-quality products and by improving our communities.
If you want to make the world a better place with your next project, you can trust that NAI is doing the same when you become our customer. Ask an NAI expert to learn how working with us can make your project, and the world, better.