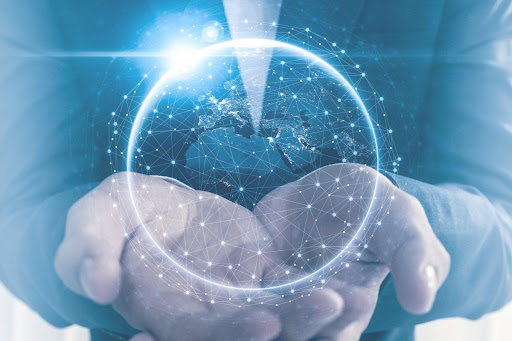 01 Sep

NAI: The Leading Custom Cable Assembly Manufacturer with A Global Footprint

For clients everywhere, reliable and efficient production is crucial for businesses to thrive. This is why a high amount of trust is required when outsourcing to a custom cable assembly manufacturer.

While other interconnect manufacturers may have decent products in their current arsenal, do they have the ability to locate custom interconnect solutions anywhere, at any time, and at a competitive price? Behind the scenes, NAI's success as a cable assembly manufacturer stems from utilizing various industry connections, experience, and suppliers on a global scale.

Choosing the right custom cable assembly manufacturer plays a vital role in ensuring optimal performance, safety, and reliability. When it comes to sourcing custom cable assemblies, relying on a leading cable assembly manufacturer with a global footprint can offer significant advantages. In this blog, we will explore the numerous benefits of partnering with NAI, a leading interconnect manufacturer with a global footprint, and how it can positively impact your custom interconnect solutions.
The Top 9 Reasons Having a Global Footprint Makes a Difference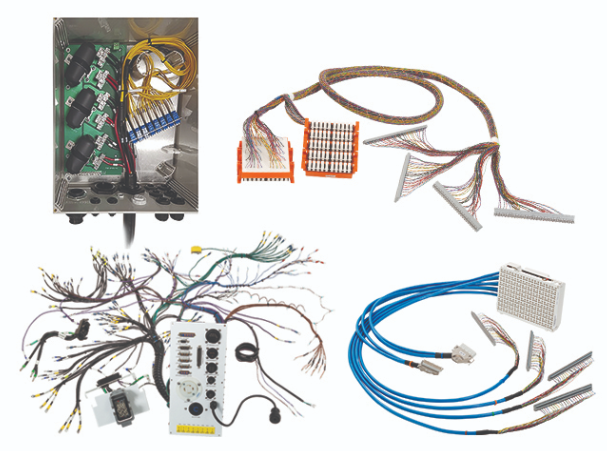 When NAI says we have experience, we don't just mean in our home within the USA. From current customers to ongoing suppliers, NAI looks across its borders in order to adequately provide the best custom cable assemblies in the market.
By partnering with us as your interconnect manufacturers, you have full access to the benefits of these global endeavors, starting with these top 8 examples.
1. Access to a Wide Range of Custom Cable Products
Collaborating with a global cable assembly manufacturer like NAI on interconnectivity projects gives you access to a much more comprehensive array of products tailored to meet the specific needs of your industry. As a custom cable assembly customer, you should have the flexibility to select the ideal solution for your project through extensive interconnect manufacturing and assembly options.
2. Access to Higher-Quality Materials Leads to High-Quality Products
Having a global footprint enables us to have unlimited access to a larger pool of higher-quality materials and components from across the globe. This also ensures the production process utilizes top-tier products. A commitment to quality is paramount when choosing a cable assembly manufacturer to ensure a project's success and longevity.
3. Increased Cable Customization Options
A worldwide presence ensures NAI has more resources and expertise, allowing us to provide highly-customizable solutions and accommodate even the most demanding industry and project needs. This is particularly important for large-scale contractors designing and managing multi-million dollar connectivity and communication projects, or for OEMs who have demanding environmental and other conditions for interconnecting their equipment products, such as in the industrial and medical sectors.
4. Competitive Pricing on a Global Scale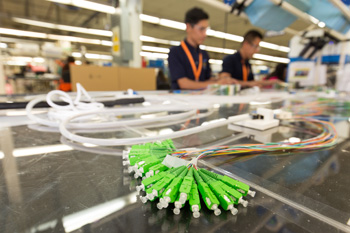 As a global cable assembly manufacturer, we can leverage our extensive supply chain and business relationships to provide competitive pricing. This is done without compromising the quality or performance of our cable assemblies.
5. Cable Assembly Support and Service
You want to partner with a cable assembly manufacturer that offers exceptional, in-depth services and customer support. NAI has local sales and engineering representatives in many regions worldwide, providing customers access to timely knowledge and assistance.
6. Faster Order Turnaround Time
NAI's global network of facilities and resources means we can deliver products in considerably shorter timeframes. This enables you to receive solutions quicker and keep project delivery on schedule.
7. Find a Certified Cable Assembly Partner
As one of several layers in U.S. Customs and Border Protection's multilayer cargo enforcement strategies, the Custom-Trade Partnership Against Terrorism (CTPAT) is a critical certification for cable assembly manufacturers. At NAI, we're proud holders of the CTPAT certification — along with many others — allowing us to deliver cutting-edge connectivity solutions with faster processing through borders.
8. Customized Engineering Service
NAI offers scalable design options that require varying degrees of customer involvement based on what suits your needs best.
With Build to Print, NAI provides the finished product following 100% of the customer's design and specifications.
With Design Assistance, the customer provides at least 50% of the design, although NAI offers input on the plans and generates documentation.
With Full Service, NAI develops more than 50% of the design specifications, including creating custom solutions and generating the appropriate documentation.
Wondering how to choose an interconnect manufacturer based on the engineering services or capabilities they provide? Walk through the process with NAI's detailed guide on the important factors to consider when choosing an interconnect manufacturer.
9. Multiple Global Locations Ensure Delivery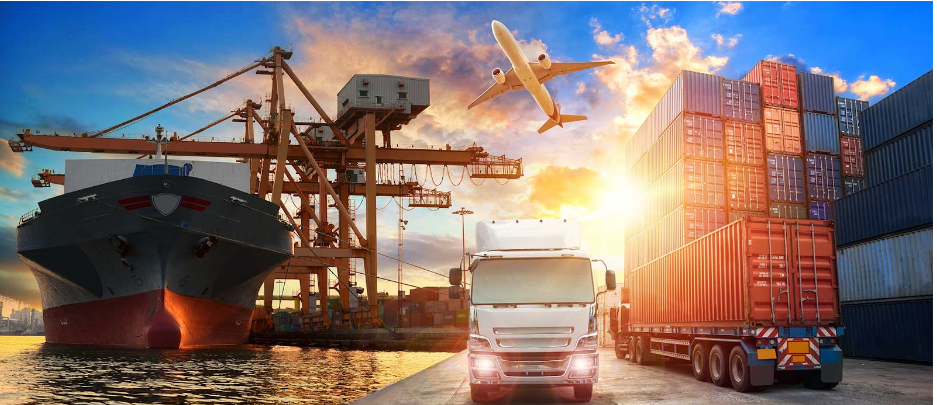 NAI has helped customers avoid downtime and delivery issues during unfortunate, and often unforeseen, circumstances such as tariff wars, a health pandemic, and other issues. By leveraging our multiple geographical locations and our ability to relocate production quickly, NAI can create dual production operations and increase capacity in a very short period of time.
Check out our case study about how NAI helped a customer by duplicating production operations in Mexico and setting up dual capacity in China to avoid labor shortages due to the Covid-19 pandemic.
Global Reach Allows NAI To Support Many Industries
Thanks to our expansive supply chain and network of business partners, we provide our cable assembly and manufacturing services to a wide range of industries.
Find Medical Cable Assemblies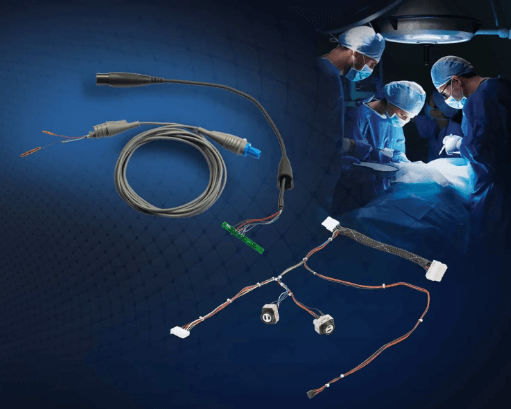 From medical devices and equipment to advanced systems, we offer a wide range of custom manufacturing services and components for the healthcare industry with ISO 13485 certification and cleanroom manufacturing. Working with NAI ensures your system's various components operate properly, ensuring high-quality patient care, diagnosis, and treatment. Check out our recent blog for more information on choosing the right interconnect solution for your products.
Telecom Interconnect Solutions
NAI supports the telecommunications and data networking industries by providing various interconnect manufacturing and communication solutions ranging from cable assemblies and harnesses to patch cords and hyperscale assemblies.
Get Top Quality Industrial Interconnect Solutions
NAI has the experience and engineering capabilities to produce interconnect solutions for many different industrial applications.
For example, we've assisted one of China's leading mining control companies, producing a collection of rugged harnesses and box builds assembled for use in different control operations. They were explicitly designed to control the mining process using 10 different cable harnesses for state-of-the-art power and signal control, which were enclosed in a variety of enclosures and housed in control cabinets in the mine.
Industrial Automation is Supported by Our Cable Assembly Manufacturing
Working with a large industrial robotics original equipment manufacturer (OEM), NAI ensured the success of their operations by providing them with custom-made industrial robotic cable assemblies. We've also aided them with rapid decision-making to invest in new tooling and equipment for an increase in production.
While it may not seem like it, the world moves fast and NAI has to move even faster to keep up with the changes on a global scale while still providing the best service and products. To make sure you're up-to-date with the latest events, products, and trends, subscribe to NAI's newsletter!
Choose NAI as Your Global Cable Assembly Manufacturer
Our global footprint, commitment to quality, and extensive range of services make us the ideal partner for large-scale contractors looking to implement connectivity and networking solutions, as well as industrial and medical device and equipment manufacturers.
By partnering with NAI, you can expect reliable access to a diverse range of products, competitive pricing, and unparalleled support and customer service. When it comes to customized cable assemblies and superior interconnect manufacturing, NAI will truly go the distance to meet your needs.
Contact our experts today to gain access to our global benefits and find the most reliable custom connectivity solutions for your future projects!