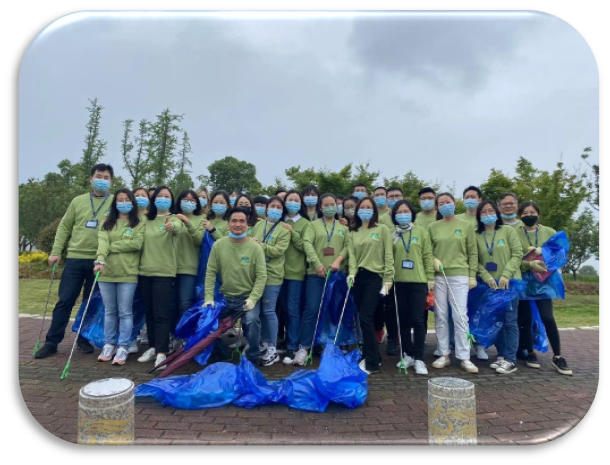 26 May

NAI Suzhou, China Employees Regularly Volunteer for Community Service

NAI places a high value on the involvement of its team members in their local community. We greatly value the local communities that our locations belong toon and actively look for ways to benefit the community. To be a part of these communities is a great honor that NAI does not take lightly. Each year dozens of our employees around the globe volunteer for community service at their local events to help make their communities a better place for all.

Here is a glance at some of the recent community involvement from our team members in Suzhou, located in China:
NAI Community Service July 2021
Last July NAI community service volunteers from Suzhou recently came to the Cancer Rehabilitation Center to play bashi fen (八十分), a Chinese card game called "80 points" with the patients. We aimed to convey positive energy and support to them to help them maintain their optimism and bravery in fighting against this difficult disease.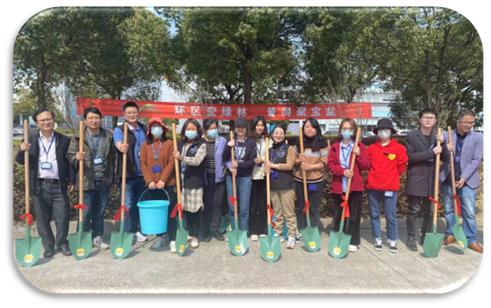 NAI Community Service October 20
NAI community service volunteers came to the special education school which serves 260 handicapped children between the ages of 3 to 16 to help them at a charity event. The volunteers assisted with the sale of the goods that the students hand-made by themselves. NAI community service volunteers at the Suzhou plant not only took an active part in the charity sale but also donated educational books to the school as well. Community activism is an important pillar of NAI's strategic architecture.
NAI Community Service January 2022
Before the Chinese Spring Festival, NAI community service volunteers from the Suzhou, China plant came to the Cancer Rehabilitation Center to celebrate the cancer patients' birthdays. Birthdays hold great significance for cancer patients. We also wished them a happy New Year by writing Spring Festival couplets.

NAI Community Service March 2022
NAI community involvement volunteers have planted 50 trees in a vacant space near the NAI factory on Arbor Day. We appeal to everyone to care for the earth and protect the environment.
NAI Community Service May 2022
On May 13th, NAI community service volunteers from the Suzhou, China plants picked up garbage and hiked around the beautiful Yangcheng Lake, famous for its scenery. As one of the important natural landscapes of the community preserving its environment is extremely important to all members of the community. The volunteers picked up and disposed of the garbage that had accumulated on the green belt and roadside. The volunteers wish to protect the environment and hope their service influences others to prevent littering in such beautiful and natural settings. Our team members strive to do their part in global conservation efforts.
Community Involvement is a Core Pillar at NAI Group
At NAI Group, we value the local communities where NAI operates offices and manufacturing plants worldwide. We also value good citizenship and community involvement by our employees. Their participation in community service activities is strongly encouraged as part of NAI's strategic architecture.
As an integral part of these local communities, NAI recognizes its duty and responsibility to support them. Each year our team commits hundreds of hours to bettering their local communities around the globe. We continue to search for new and impactful ways for our team members to get involved.
About NAI Group
NAI is the most resourceful interconnect solutions provider customers count on to solve design, manufacturing, and logistics problems. Offering copper and fiber optic cable assemblies and harnesses, coupled with block assemblies, panel, and box builds, NAI provides an unparalleled breadth of capability. Being remarkably scalable, flexible, and agile, NAI customer projects are brought to life very quickly, while meeting or exceeding expectations and delivering high reliability.