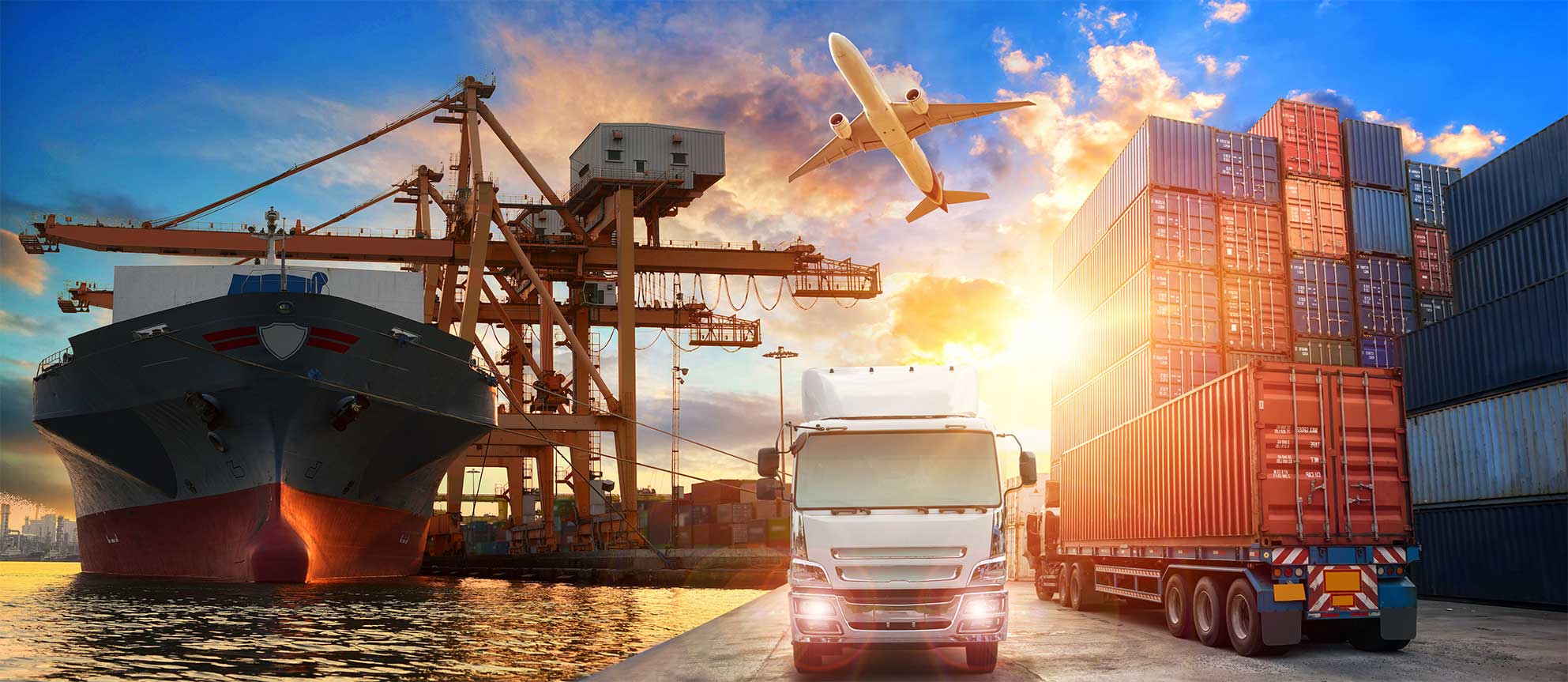 07 Apr

How NAI Reduces Risk of Global Supply Chain Disruptions

With current geopolitical conditions, rising fuel costs, and the war in Russia and Ukraine, reducing the risk of supply chain disruption is more important than ever.

NAI's global facilities, global sourcing team, and quick response times can help reduce supply chain disruption risks, including those being encountered with tariff issues, war, and the pandemic. With our unique ability to service high volume/low mix, and low volume/high mix orders, while complying with complex regulatory requirements, we can help you leverage our global footprint to reroute components, supplies, cable assembly production, and deliveries to other facilities to reduce delays.

Here is how NAI reduces supply chain disruption to our cable assembly production.
Leveraging The Global NAI Network
NAI has a global network of supply chain partners. We have offices and connections in:
Arizona and Michigan
Suzhou, China
Hermosillo and Saltillo, Mexico
Penang, Malaysia
NAI's robust global footprint empowers us to develop key sources of supply throughout the globe and to drive competitive costs. Our global sourcing team identifies alternative copper and fiber optic cable manufacturers, connectors, boots, bushings, enclosures, control panels, and other components. These expertly sourced products meet or exceed project specifications and can often provide significant cost savings. The global sourcing team also works with the design and engineering teams to ensure that all alternative solutions are considered that meet clients' requirements.
Our network also helps offset supply chain disruptions by allowing us to manufacture our products where we can offer the most advantages to our customers. For example, during the China-USA tariff war, we increased our production capacity out of Mexico to best support our USA-based customers. We also shifted some of our production to our Gaylord, MI facility.
By offering similar capabilities in different regions of the world, NAI has successfully offset transportation delays and other issues associated with COVID-19. When one of our customers was unable to meet their delivery promises because several of their key suppliers had shut down due to the labor shortage from COVID-19, they turned to NAI for support. To help the customer meet client demands on time, NAI mirrored the operation of existing production lines in Mexico by creating the same operations in Suzhou, China. We also procured supplies and equipment and calibrated and conducted appropriate maintenance checks on all equipment involved with this initiative. Because of our global sourcing team, our quick decision-making allowed for the flexibility and capital needed to revamp productions in a matter of weeks; a transition that normally would take most companies months, if not years, to accomplish.
This mirroring of existing Mexican operations effectively doubled NAI's capacity to build products for its customer. NAI leaders decided to perform this dual production operation in a different part of the world to offset labor and supply chain risks associated with COVID-19. Pandemic timetables varied, so when one region was burdened by high infection rates and experienced terrible disruption, other areas were already past the peak of their case rates. NAI used its agility, global footprint, and supply network to maximize production in regions where labor and material risks were low.
Our Global Sourcing Team's Unique Approach to Supply Chain Disruption
NAI has a unique approach to supply chain disruption. Its Global Distribution Center in Nogales, AZ, for instance, incorporates the following methodologies to reduce the risk of supply chain disruptions:
Kanban
Kanban is a problem-solving approach for lean manufacturing, including scheduling and inventory control systems used to order new shipments of materials and parts and track production. Japanese for "sign," Kanban was developed by Taiichi Ohno, a Toyota industrial engineer, and utilizes visual cues to prompt required actions.
NAI uses Kanban to:
View supply chain inventory in real-time
Improve team focus
Increase productivity
Reduce waste
Improve collaboration
Give team members better visibility into our projects
Highlight opportunities for improvement
NAI applies Kanban principles to every step of the supply chain process. Because of this our global sourcing team has been able to minimize logistics and operational issues for clients in multiple industries.
Reasons A Partnership With NAI Reduces Risk of Supply Chain Disruption
In an effort to help reduce supply chain disruptions NAI manages its inventory carefully by taking steps to control both the production and sourcing of its cable assemblies, harnesses, and components. By aligning customer and supplier inventory requirements and eliminating process roadblocks, NAI provides both suppliers and customers with multiple benefits over traditional supply chain management methods. These include:
Frictionless processes and lower costs: By leveraging NAI's global sourcing and production methods we maintain a clear production schedule that delivers on time and allows us to better forecast our inventory needs and product demand. Our inventory is based on up-to-date and accurate data, allowing for cost savings by achieving the following:
Cutting down on the overall number of orders
Reducing returns caused by product replacements
Reducing the likelihood of expensive last-minute order
Improved inventory alignment with customer demand: Since NAI leverages a number of global supply partners for the replenishment of components, we can dynamically adjust inventories accordingly. As such, NAI improves supply chain responsiveness to new initiatives and seasonal changes.
By evening out the effects of demand variability, NAI can better coordinate with our suppliers and reduce our manufacturing lead times. This, in turn, leads to lower carrying costs and fewer disruptions from inefficiencies such as stock-outs on the part of our global suppliers.
Closer collaboration with customers: NAI's robust global sourcing system allows customers who chose NAI to benefit. Customers that choose a cable assembly manufacturer that has adopted a robust global sourcing program like NAI, will enhance their business relationship. NAI remains more competitive due to the on-time delivery and superior service that our global sourcing team provides. These reliable production levels and deliveries give confidence to our customers and allow for flexibility when global issues or order adjustments occur.
Sophisticated data insights: NAI's robust global footprint will also give our customers sophisticated data insights about our entire supply chain operation, including production levels for customer order fulfillment, delivery insights, and order management.
Partner with NAI to Reduce Supply Chain Risks
Partnering with NAI can help you greatly reduce supply chain risks. With NAI's global footprint and supply network, along with its unique approach to solving supply chain disruptions, NAI can help design and manufacture a continuous supply of cable harness and assembly products to meet stringent customer demand requirements. We draw on a wealth of experience and capabilities to help customers deal with the risks associated with current geopolitical conditions, such as rising fuel costs, the war in Ukraine and Russia, COVID-19, and other potential disruptions to normal operations
A key differentiator for NAI is its lean management culture that enables the company to be very agile and nimble when major decisions need to be made, such as investments required for new equipment or production changes. NAI's leadership team is accessible and ready to move quickly to make things happen for its customers.
NAI designs and manufactures custom harnesses and rugged cable assemblies for a range of industrial applications for construction, mining machinery, agricultural equipment, robotics, material handling equipment, and other demanding industrial technologies. We also create custom interconnect solutions for the medical industry, producing assemblies for medical equipment and devices, such as critical-to-life surgical assemblies. Additionally, we produce assemblies for wireless applications in base stations and on cell towers for the telecommunications industry and for data connections in computer centers and networks.
Interested in learning more about NAI and how we can help reduce customers' supply chain risks? Ask an NAI Expert today. Our global manufacturing footprint, broad design capabilities, leading-edge Quality Management Systems, and dedication to our clients make us an attractive partner for globally sourced cable assemblies.