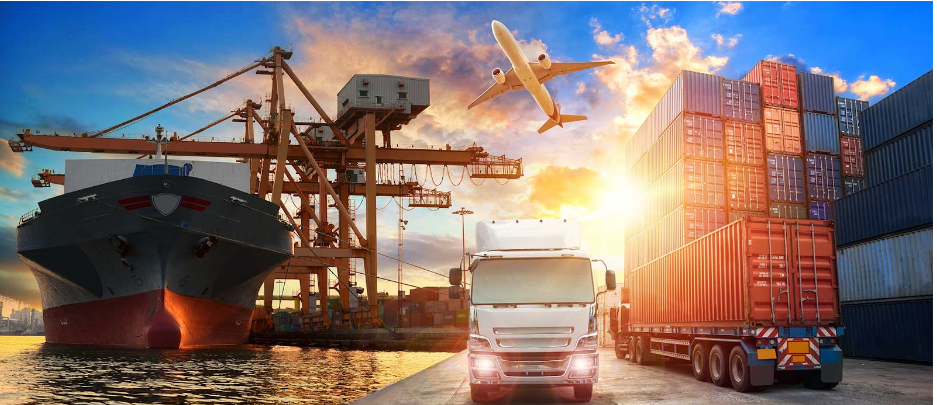 09 Jan

Why Your Cable Assembly Manufacturer Should be CTPAT Certified

Customs-Trade Partnership Against Terrorism (CTPAT) is just one part of the U.S. Customs and Border Protection's multi-layer enforcement strategy. A CTPAT certification is very important for cable assembly manufacturers to obtain because it comes with many benefits.

NAI holds many certifications, one of which is a CTPAT certification. This certification helps NAI deliver connectivity solutions to its clients faster.

Discover what the CTPAT certification process is, why your custom cable assembly manufacturer should be CTPAT certified, and how it benefits both the organization and its customers in NAI's informative article below.
What is CTPAT Certification and How Does it Work?
According to U.S. Customs and Border Protection, CTPAT is a voluntary public-private sector partnership program that recognizes that CBP can provide the highest level of cargo security only through close cooperation with the principal stakeholders of the international supply chain such as importers, carriers, consolidators, licensed customs brokers, and manufacturers.
This public-private partnership is aimed to help strengthen the international supply chain, identify security gaps and implement specific scrutiny and best practices. All of these pieces work together to improve U.S. border security.
What Is the Purpose of a CTPAT Certification?
One of the main reasons to apply for CTPAT Certification is to be able to work with the U.S Government and support its fight against terrorism.
The CTPAT certification allows a company and its partners to identify their own security risks and helps take action to mitigate those risks. Below is a list of CTPAT partner benefits that was put together by U.S. Customs Border Control.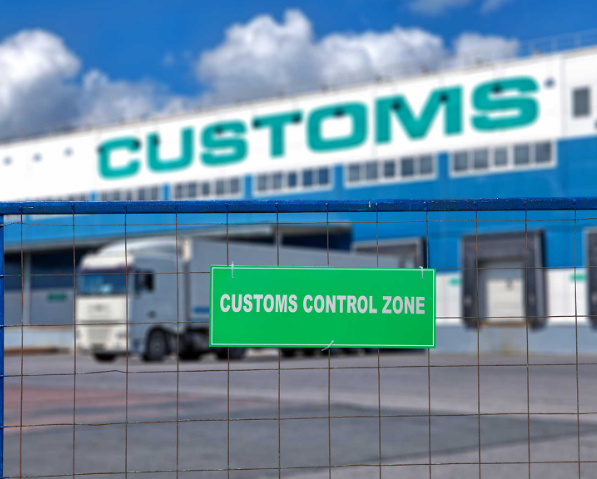 CTPAT Certification Benefits:
Reduced number of Custom Border Control (CBP) examinations:
When certified importers are assigned a lower risk value compared to an organization not certified. A certification reduces custom inspections which means, reduced fees and faster shipments. Due to NAI's certification, our customers also experience reduced fees and faster shipments.
Shorter wait times at the border:
NAI's CTPAT certification allows for shorter wait times at the border meaning our client's products are not only delivered safely but arrive much faster. Even if shipments are selected for inspection or the port of entry is closed, CTPAT members have priority access upon reopening/after inspection.
Access to the Free and Secure Trade (FAST) Lanes at the land borders
This benefit allows for faster clearance through the U.S. land border with Mexico and Canada.
Additional Benefits
Here are some additional CTPAT benefits:
Front-of-the-line inspections
Possible exemption from Stratified Exams
Assignment of a Supply Chain Security Specialist to the company
Access to the CTPAT web-based Portal system and a library of training materials
Possibility of enjoying additional benefits by being recognized as a trusted trade partner by foreign Customs administrations that have signed Mutual Recognition with the United States
Eligibility for other U.S. Government pilot programs, such as the Food and Drug Administration's Secure Supply Chain program
Business resumption priority following a natural disaster or terrorist attack
Importer eligibility to participate in the Importer Self-Assessment Program (ISA)
Priority consideration at CBP's industry-focused Centers of Excellence and Expertise
For NAI, the most beneficial parts of the CPTAT certification include its allowance for a reduced number of CBP inspections, shorter wait times at the border, and possible exemption from stratified exams. All of these benefits help optimize the shipping and supply chain for NAI and its customers.
What Is The CTPAT Certification Process?
The CTPAT certification process is voluntary. There are no costs associated with joining the program, and the process can be done fully online.
The company applicant should first review the CTPAT Minimum Security Criteria to determine if their business/organization is eligible. The second step is to submit an application on the online portal. The third step is for the company to complete a supply chain security profile. The materials are then reviewed by a Supply Chain Security Specialist. The CTPAT program will have up to 90 days to certify a company. For more information on the CTPAT Certification process please visit the U.S. Customs and Border Protections Guide.
Why Cable Assembly Manufacturers You Hire Should be CTPAT Certified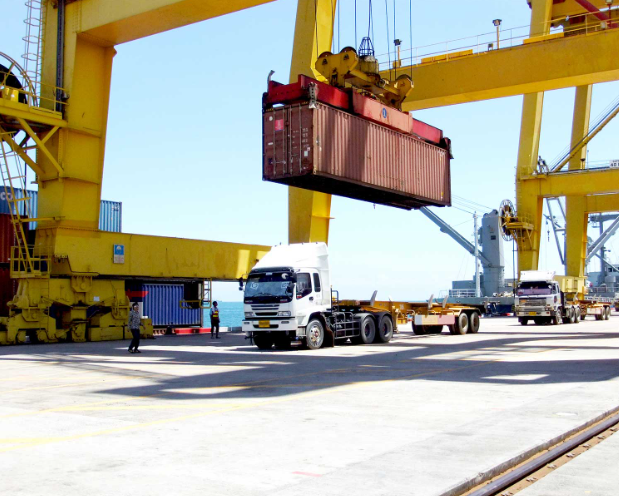 As you can see there are many benefits for organizations that obtain CTPAT Certifications. The benefits that NAI experiences are also enjoyed by our customers.
NAI didn't just obtain its CTPAT certification to move products faster; we did it because it was the right thing to do. A CTPAT certification proves that a company will be diligent in joining the fight against terrorism by practicing safe cross-border shipping, and NAI is committed to doing exactly that. In addition, NAI's CTPAT certification provides more resiliency and has helped overcome supply chain hardships.
When you work with NAI for your custom interconnect asset solutions, you help practice safe border shipping and help the fight against terrorism. NAI is a leading provider of interconnect solutions, including cable assemblies, harnesses, and electro-mechanical assemblies. Being CTPAT certified means providing our current and prospective customers with confidence their shipments will arrive safely fly. When you work with a cable assembly manufacturer that's CTPAT certified, you spend less time worrying about delays and supply chain issues.
Our interconnect solutions are in high demand across multiple industries, and we recognize the value of meeting our clients' demands safely and securely. Part of that is overcoming volatile supply chain dynamics to deliver our goods when they're needed, and our CTPAT certification helps us get the job done.
NAI Provides Reliable Interconnect Solutions with CTPAT Certification & More!
NAI is one of 11,400 plus certified CTPAT partners. This growing partnership includes a variety of U.S. importers and exporters, U.S./Mexico highway carriers, and more.
NAI has received its CTPAT certifications to help its shipments cross borders more efficiently. NAI's CTPAT certification demonstrates the company's commitment to national security and its ability to cross borders faster.
NAI's OEA & AEO Certifications
In addition to CTPAT, NAI's plants around the globe have received other certifications that offer similar benefits as CTPAT.
OEA is Mexico's version of CTPAT Certification. Formerly known as NEEC, OEA was created by Mexican Customs as part of a World Customs Organization (WCO) agreement to establish a custom-to-business partnership program.
OEA has similar requirements to CTPAT, so CTPAT-certified companies already have most of what they need to become OEA-certified. However, the OEA application process is more complex than that of CTPAT. For instance, all of the documentation must be written in Spanish.
AEO certifications are one of the many parts that make up the WCO SAFE Framework of Standards (SAFE). Customs administrations around the world can certify entities as AEOs if they have high-quality internal processes that protect international transport goods from tampering. These processes are very similar to those of the CTPAT and OEA.
If you are certified under China's AEO program like NAI, you will be seen as a trusted trade partner by countries that have signed mutual recognition agreements with China, such as Singapore, Hong Kong, Taiwan, Macao, the European Union, and South Korea.
Providing Reliable Connectivity Solutions with Certifications and Quality Control
NAI is committed to customer satisfaction by using a continuous improvement approach to manufacture products that comply with regulatory, industry & customer requirements; and which accelerate our customer's ability to manage data, connect people, and keep equipment performing.
As mentioned before, NAI has a variety of certifications that help streamline production processes and help create high-performance products for the applications our customers are seeking.
NAI embraces -quality management and control with the following processes and certifications:
ISO 9001:2015 and other certifications
Out of Box Audit (OBA) for incoming material
Six Sigma philosophy with Black Belt teams overseeing production thru a Four Block/Pack KPI daily measurement
NAI utilizes the Train Within Industry (TWI) approach for training all labor in manufacturing sites
Fiber Optics: Inline Quality Control
Copper: Inline Quality Control
Something that sets NAI apart from competitors is our adaptability and pursuit of certification and processes. NAI has often been certified for many other specific quality or product protocols as required by certain industries and customers, such as UL, Intertek, and NADCAP. Let us know your custom cable assembly or harness project requirements, and we will obtain the necessary certifications.
Learn more about our quality systems and certifications here: NAI Quality Systems & Certifications.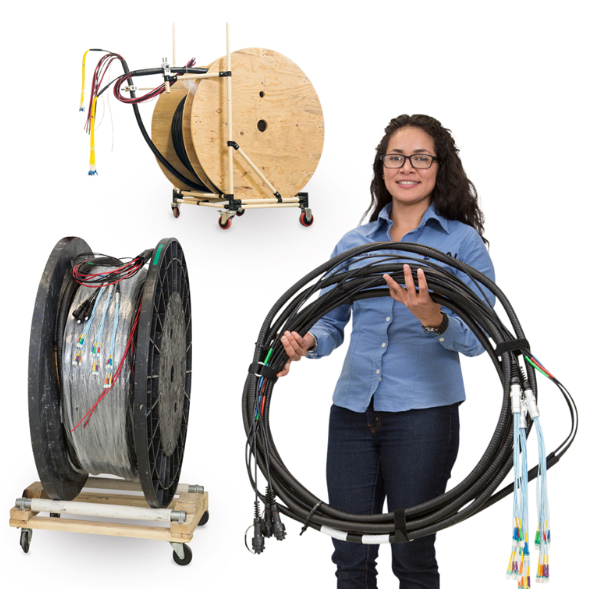 Contact NAI For Integrated Connectivity Solutions
NAI has been providing the global marketplace with world-class manufacturing of interconnect solutions for decades, based on quality, reliability, and service. We design and manufacture integrated connectivity solutions for Industrial Technologies, Medical Devices & Equipment, Telecom, and Data industries.
A key benefit of working with NAI is the assurance that NAI cargo and transportation methods are safe. Fewer inspections are required at United States borders, preventing delays and keeping deliveries on track.
Contact us today, and we'll supply you with the connectivity solution your application requires — and supply chain issues won't stop us.
Sign up for our biweekly E-newsletter for industry news, product information, application tips, case studies, and more!