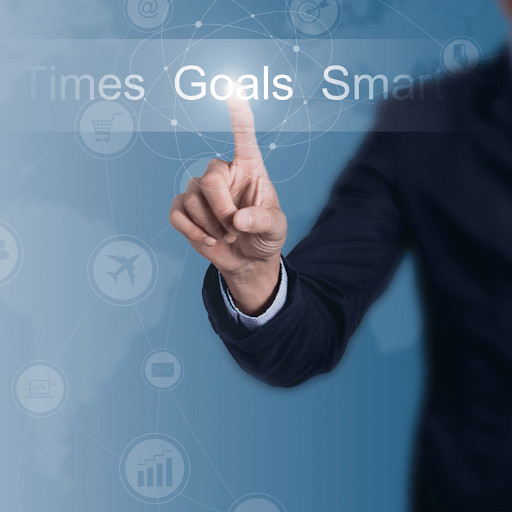 15 May

How To Choose an Interconnect Manufacturer Based on the Engineering Services or Capabilities They Provide

When choosing the best interconnect manufacturer for your project, you must find one with both high-quality and well-established engineering capabilities. Otherwise, you may end up with a interconnect cable assembly partner that cannot create or optimize the custom solutions you want.

Cable harnesses and cable assemblies are intricate products that need to operate at their highest level in order to make reliable connections. While this level of perfection is hard to meet for some and intimidating for others, NAI brings years of experience to the table to provide specialized services as an interconnect manufacturer.

Read this guide to learn how to choose an interconnect manufacturer based on the engineering capabilities it provides. Along the way, we'll cover the importance of working with a manufacturer with high-quality design, expert engineering capabilities, and how NAI has the capabilities to fulfill this requirement.
Why Is It Important to Work With a Manufacturer With Top Design Engineering Capabilities?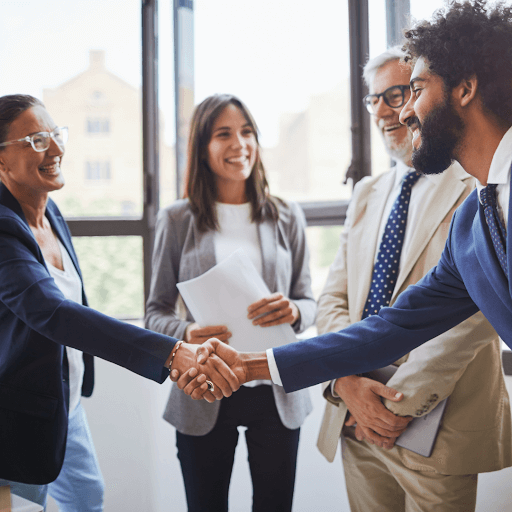 Design engineering capabilities form the backbone of quality cable assembly manufacturing. If an interconnect manufacturer does not have the experience, resources, or ability to plan, design, and develop proper solutions, they will not be able to create the products you want or provide the level of functionality you need.
As a result, money, time, and energy are wasted, putting you under more stress and a tighter timeline. Taking the time to research which interconnect manufacturer is best for you pays off in the end. Ask interconnect manufacturers the following questions to determine whether they're right for your project:
1. What interconnect design engineering services do you offer?
Ensure the manufacturer offers the design engineering services you want. For instance, if you want a built-to-print service where you provide all of the designs and the manufacturer follows them explicitly, you need to find a manufacturer that provides this type of service.
With a breadth of different product varieties and several design engineering engagement options, plus design tools, comprehensive facilities (with various geographical locations), and supply chain management services, NAI guarantees they are capable of providing the service you want.
A key component of NAI's design services includes finding effective ways to accomplish the customer's objective. We often find that we can reduce component costs, and/or improve overall performance, by engaging our design engineering and Global Sourcing teams. Make sure the interconnect manufacturer you choose to work with can provide these services to optimize the final value of your product!
2. How much interconnect design engineering experience do you have?
Besides offering the services you need, your chosen interconnect solutions manufacturer should also have ample experience in both designing and engineering the types of products you want. While having excellent design services is great for planning out a proposed interconnect cable solution, without significant engineering experience, the product may be delayed or hindered from being realized.
For example, if you want fiber-optic and electro-mechanical interconnect solutions, your interconnect manufacturer should be able to provide each product's life stage. Planning is all about understanding the client's needs to begin envisioning possible solutions through dedicated attention and clear communication. Designing the product requires insight, as the initiative zeros in on the targeted solution.
Creating the final cable assembly solution means accuracy, quality, and time aren't wasted to get the best product to you as fast as possible. Since 1993, NAI has been perfecting and standardizing its processes to ensure a great product, from planning and design to manufacturing and delivery. At NAI, each product is governed by an appropriate Advanced Product Quality Planning Process (APQP).
3. What materials and best practices do you use to manufacture interconnect solutions?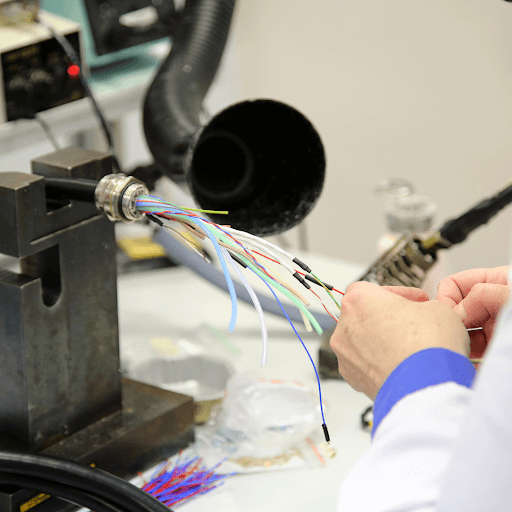 Producing a top-quality final product requires consistency from start to finish and investing in high-quality interconnect solution components. While NAI considers this common knowledge, other cable assembly manufacturers do not go to the same lengths as we do to ensure both the product and customer service are delivered at a professional level.
Make sure the interconnect manufacturer you choose uses the materials you want and follows industry best practices. At NAI, we make sure to do so by being certified in relation to both industry, product type, and special client needs.
At NAI, we make sure to maintain these specific certifications:
ISO 9001:2015 (assure overall quality is up to par)
ISO 13485: 2016 (specific to medical cable assembly quality control)
TL9000-H 6.2/5.7 (product quality for telecom industry products)
UL Certifications
An interconnect manufacturer's Quality Management System should employ very stringent and detailed metrics at all phases of planning and production. Ask them if they also use the best-performing metrics in one plant as a standard for all other plants. NAI standardizes its processes among all facilities and is a top-performing organization when it comes to tracking quality performance metrics.
Don't see a certification that is imperative to your industry? Let us know! Your project requirements are important to us and we will obtain the necessary certifications needed to successfully meet our customer's needs.
4. What are your costs for interconnect solutions?
Costly financial surprises are never beneficial to either side of a transaction. Eliminate any mishaps by ensuring your chosen interconnect manufacturer's services fall within your budget.
Your interconnect manufacturer should have clear, consistent communication with you. As a project progresses, updates to budget or project success should be quickly communicated, prioritizing your project and ensuring a satisfactory experience.
At NAI, providing superior customer service is our utmost responsibility, especially when it comes to budgetary considerations and requirements. This is why we make the identification of critical information a straightforward process early in the project.
If you are still unsure of what you need from NAI as an interconnect manufacturer, ask an NAI expert! This allows your personal project needs, desires, and wants to be directly shared with our expert team of design engineers. They will communicate with you to consider all factors and offer the best solutions – not the most costly ones – that are viable for your custom cable assembly project.
If you decide NAI is the best interconnect manufacturer to suit your needs, you will understand the project scope and costs from the very beginning. When considering NAI as a potential supply partner for your custom connectivity project, NAI would be delighted to offer a customized proposal based on the requirements of your RFP or RFQ.
NAI Provides First-Rate Design Engineering Services for Interconnect Solutions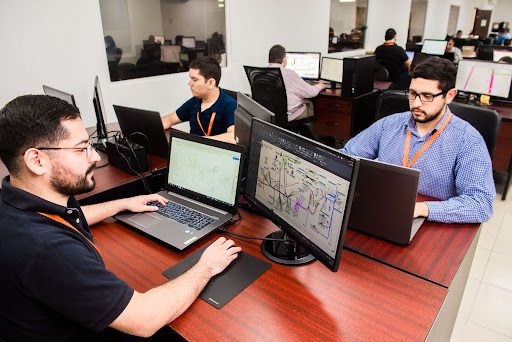 Locating the right interconnect manufacturer can be challenging, especially if you have never partnered with one before. That's where NAI comes in.
Through specialized testing and expert engineering, NAI ensures product performance, design for manufacturability (DFM), on-time delivery, reliability, and significant cost savings. After years in the industry, our top-tier design engineering services boil down to three distinct advantages: engagement options, state-of-the-art facilities, and industry-leading design technology.
Scalable Engineering Engagement Options
As an interconnect manufacturer, we recognize that every project is different in its process, end goal, or core product. In order to remain flexible, NAI offers three scalable design engagement options:
Build-to-Print: The customer provides all of the design specifications, prints, and bill of materials (BOM), and NAI manufactures the finished good.
Design Assist: The customer provides 30% – 50% or more of the design specification, and NAI provides input on configuration, design, and material selection. NAI will also generate design documentation such as prints before manufacturing the finished good.
Full-Service Design: The customer provides 50% or less of the design specification or identifies a problem. In response, NAI develops a custom solution with 50% or more of the specifications and generates the design documentation. NAI will also manufacture the finished good.
While only the client can determine which option would be best for them, NAI makes sure to have as many options as possible to ensure ultimate client success no matter how widely projects may vary.
State-of-the-Art Design Engineering Facilities and Deep Engineering Resources
Our customers deserve the best. In order to provide that experience to each customer, NAI had to step up how we handle our services and products. Therefore, NAI has the following state-of-the-art design engineering facilities and resources in place to triumph over all challenges:
NAI New Product Introduction (NPI) Operations: These facilities occupy their own dedicated space in NAI plants. They are managed by a specialized team of engineers and other professionals devoted to developing new interconnect projects. These teams plan out the entire production process for new projects, including all test operations that must become part of the assembly process.
NAI Centers of Excellence: These dedicated facilities provide focused energy and activities before and during the specific projects, development, DFM assessment, and test validation activities. As an integral tool supporting NAI's technology roadmap, the centers provide benefits directly and indirectly to customer projects. NAI has a dedicated CoE for fiber optic interconnect projects, and one for copper assemblies, the latter being typically used for industrial applications.
NAI Solutions Center: The NAI Solutions Center in Troy, Michigan, is staffed by experienced application and design engineers who consult with you to provide the best connectivity solution for your project.
NAI Engineering Centers & Staffing: Our engineers are spread around the globe, providing access to local or regional resources closest to our customers. In some cases, NAI even provides a resident engineer on-site at a customer's facility to facilitate the project.
At NAI, our customers choose us for a reason. Proud to have served hundreds of companies worldwide, we will continue to push the envelope as a full-service interconnect manufacturer.
Top-Tier Design Capabilities, Processes, and Tools
To remain a premier global interconnect manufacturer, an interconnect manufacturer has to have the technology to prove it. NAI has top-tier design capabilities, tools, and processes. Engineering services offered at NAI have the following capabilities and more:
Manufacturing technology innovation: NAI uses its breakthrough and creative mindset to improve manufacturing tools, equipment, and processes continually.
Material substitution: NAI engineers can substitute existing material to resolve fit, form, or function issues, reduce costs as part of a value analysis/value engineering (VA/VE) initiative, and improve product performance.
Design services: NAI engineers can design a process, component, or product.
Product technology innovation: NAI engineers can design and manufacture new products that are unique to the interconnect solutions industry.
Whatever your cable assembly project needs are, we want to help. Always up for a challenge, NAI has provided interconnect solutions for companies all over the globe. Don't believe us? Check out our latest client case study to see the variety of services we offer and the lengths we will go to for our customers.
Engineering Services Offered at NAI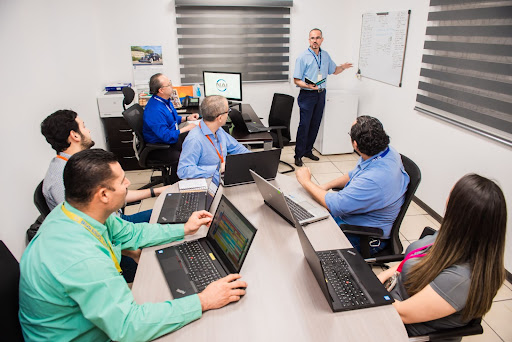 NAI offers one of the most comprehensive offerings of Engineering Services in the Interconnect Solutions industry. This includes:
BTP (Build to Print) with Process Development – Contract Manufacturing: Solve problems while identifying and eliminating unwanted costs to improve function and quality of visiting documented designs.
Value Engineering: Advise the substitution of materials and associated methods resulting in less expensive alternatives while maintaining the intended function and quality level.
Design and Documentation – Capture and Customize Branding: Generation of design files, documents, and resources that cover aspects from name branding of product design to tooling. Documentation includes detailed drawings, CAD model(s), labeling/ID marking of parts, and various assembly features. These services are typically associated with existing NAI-designed products and/or customer-manufactured product rebrand marketing and ID.
Reverse Engineering – Recreate and Document: Physical or virtual disassembly and examination with analysis, detailing product to discover the concepts item detail to specify or manufacture similar or improved intended function.
Product Design – Assistance: Support the design process to assure the design intent is implemented providing review, analysis, advice, and specification, including actions and deliverables related to customer design detail and product assessment.
Product Design – End to End: Focused activities including defining requirements from the customer's design intent, with complete design activity, phased analysis, validation, verification, and launch of the product.
Process Engineering Development: Research, discovery, and prototype of new or emerging connective technologies focused on processing new materials, form factors, and their applications.
If you have any questions about these services, please ask one of our NAI engineering experts. We look forward to hearing from you!
NAI Remains A Superior Interconnect Manufacturer
If you are looking for a top interconnect manufacturer, consider reaching out to NAI. Regardless of your size, scale, urgency, or need, we want to help you succeed at NAI!
As an interconnect solutions leader, NAI has the design engineering capabilities and resources to help you create the products you need. As a customer, you're project will have full access to our scalable engineering services, world-class engineering and design facilities and resources, industry-leading design capabilities, tools, processes, and more.
Interested in learning whether NAI can be a potential supply partner for your interconnect project? Then contact NAI with a Request for Information, to learn more about how the leader in interconnect manufacturing can assist you.