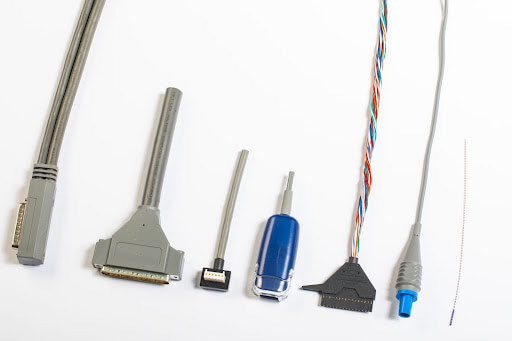 01 Jun

Overmolded Cable Assemblies and Their Benefits

Cable assemblies are a crucial part of various applications. Even in the era of ever-increasing wireless connectivity, the digital world requires cable assemblies. Manufacturing overmolded cable assemblies requires careful attention to design, effective pricing, and high-quality materials.

NAI is a global leader in advanced high-reliability connectivity solutions as a cable assembly manufacturer. Their overmolded cable assemblies offer many benefits over other cable assembly options. NAI can help you design and customize exactly what you need. In this blog, we will discuss overmolded cable assemblies and their benefits, and NAI's overmolding capabilities.
What Are Cable Assemblies?
Before we dive into overmolding, let's cover the main product first. What are cable assemblies?
A cable assembly is a collection of cables or wires encased within a singular jacket. The surrounding material is usually composed of vinyl, rubber, or pressure-extruded thermoplastics.
Unlike a wire harness, where the individual cables are separated and exposed, a cable assembly contains all of the component cables within an overall jacket. The cable is cut to a specified length and connectors are added at one or both ends. The cable can utilize copper conductors, fiber optics, or hybrid constructions.
Cable assemblies are used to safely organize and hold various types of individual cables. They are more durable, rigid, and structured than other options, like wire harnesses. They're also easier to identify, they simplify the construction of major projects, and solve many interconnectivity issues due to being highly customizable.
What Are Overmolded Cable Assemblies and How Are They Made?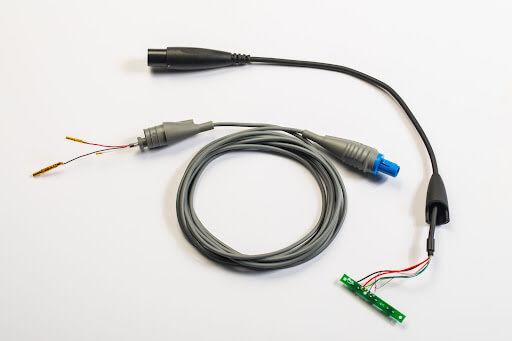 Typical cable assemblies often rely on backshell or heat shrink for support, strain relief, and/or additional protection. Overmolding essentially combines these components.
The cable overmolding process utilizes molten PVC (polyvinyl chloride) or another high-quality polymer to surround and encapsulate the cable assembly. They can be molded in nearly any size, material, shape, and configuration to meet your company's unique requirements. The process is commonly used to create products such as:
Overmolded cable assemblies and regular cable assemblies differ in the way they are constructed and the materials used. Regular cable assemblies typically consist of a cable with connectors attached at each end. The connectors are crimped, soldered, or otherwise attached to the cable, and the assembly may be covered with heat shrink tubing or other protective materials.
In contrast, overmolded cable assemblies have a more durable construction. They are created by molding a protective layer of material, such as rubber or plastic, over the cable and connectors.
This creates a single, integrated unit that is more resistant to environmental factors such as moisture, dust, and vibration. The overmolding also provides strain relief for the cable, which helps to prevent damage from bending or pulling.
Overmolded cable assemblies are often used in harsh environments or in applications where reliability is critical. With the added layer of overmolding protection, custom cable assemblies with overmolding offer a durable solution to optimize your cable assembly performance.
What Are the Benefits of Overmolded Cable Assemblies?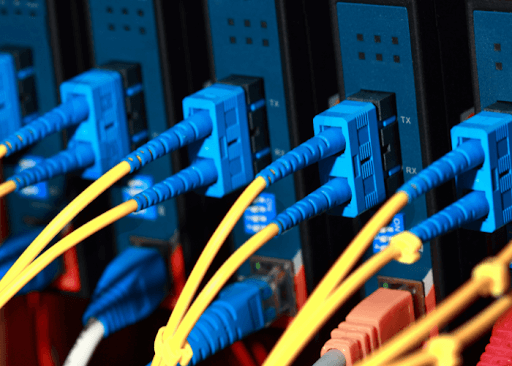 What would you say if we told you that besides durability, custom cable assemblies with overmolding could even save you money? That's right! While everyone loves a durable product, that's not the only benefit of overmolded cable assemblies.
Overmolded cable assemblies come with many potential benefits, including:
Improved cable assembly process: NAI's custom options put you in control and get you exactly what you need for your project and cable assembly requirements. Our process eliminates common human errors and can reduce production costs.
Longer cable assembly life: Cable overmolding protects your cable and its important conductors from environmental exposure. It keeps out debris, dust, water, chemicals, and other elements that could otherwise negatively affect a cable assembly's performance and durability.
Cost-effectiveness: Having a higher quality product made with better materials helps your custom cable assembly last longer. Adding overmolded cable assemblies extends the lifespan of your cable assembly solutions even further, saving you money in the process by decreasing the frequency of maintenance, repairs, and replacements.
Cable assembly reliability: Overmolded cable assemblies can also handle vibration, shock, and continual abrasion at contact and termination points. They can handle abusive and harsh conditions that other cable assemblies cannot.
Tamper-proof components: In addition to protecting your cable from the environment, overmolding protects your cables from human tampering, making sure only the assembly manufacturer and their expert operators are working on your custom cable assemblies with overmolding.
Smaller cable assemblies: Overmolded cable assemblies can have a smaller profile than other cable assemblies. Their compact nature is especially important when your project has spatial constraints in which other types of assemblies or connectors would make your work difficult or impossible.
Industries That Can Benefit From Overmolding
With all the benefits of overmolded cable assemblies, it makes sense that more than one industry would want to utilize them. Countless industries can benefit from overmolded cable assemblies due to the fact that nearly every sector requires digital applications and the cable assemblies that support them. Overmolded cable assemblies can benefit industries such as:
Wondering if NAI can create custom cable assemblies with overmolding for your business? We'd love to try. Reach out to an NAI expert to see what solutions we can provide your company!
NAI's Custom Options for Overmolded Cable Assemblies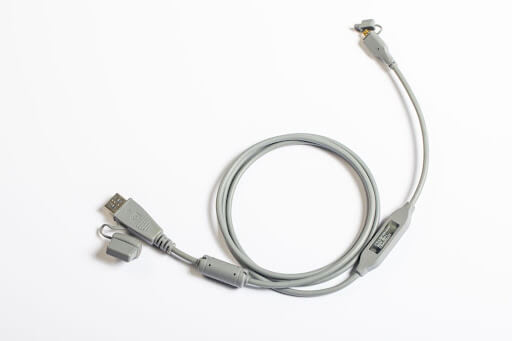 While the final product needs to be high-quality, NAI isn't satisfied until every detail is exactly how our clients envision it. NAI offers custom options for all of your overmolded cable assembly needs. Our custom options allow us to assist you with choosing:
The right material for your particular overmolding needs
The best injection and overmolding method for the product you want
The amount of product you require, with options for scalability
Numerous cable assembly components
Colors and other customizable designs
But the customization doesn't stop there. To see more of our overmolding details check out our detailed guide on plastic molding capabilities for manufacturing cable assemblies.
Create Custom Cable Assemblies with the Top Overmolded Cable Assembly Manufacturer
We've worked hard to continuously adapt and provide the best custom cable service available. There are several reasons you should choose NAI for your overmolded cable assembly needs.
Global presence: NAI operates worldwide with nearly 600,000 sq. ft. of production capacity across the planet. We produce more than 2.5 million assemblies with over 25 million terminations per month.
Superior design: At NAI, you receive high-quality designs that make overmolded cable assemblies work for you. We can substitute materials, offer design services, and help you customize your overmolded cable so it's exactly what you need.
Deep engineering resources: NAI has several facilities with deep engineering resources. The NAI New Product Introduction Operation sets up new customer projects from launch to mass production. Our Centers of Excellence provide full engineering assistance for design and testing to help you develop exactly what you want for your needs.
Large or small-scale orders: Whether you want thousands of cable assemblies or need specialized services for a smaller project, NAI is here for you. We offer High Volume/Low Mix and Low Volume/High Mix capabilities. Our services are customizable in scale and ready to handle whatever you need.
NAI is a leading custom overmolded cable assembly manufacturer. As such, we work with companies worldwide to create customized cable assemblies with the essential protections offered by overmolding. With years of experience, NAI is one of the premier medical, industrial, and telecom cable assembly operations on the planet.
We want to put our expertise to work for you. Contact NAI today about our overmolded cable assemblies and what we can do for you.