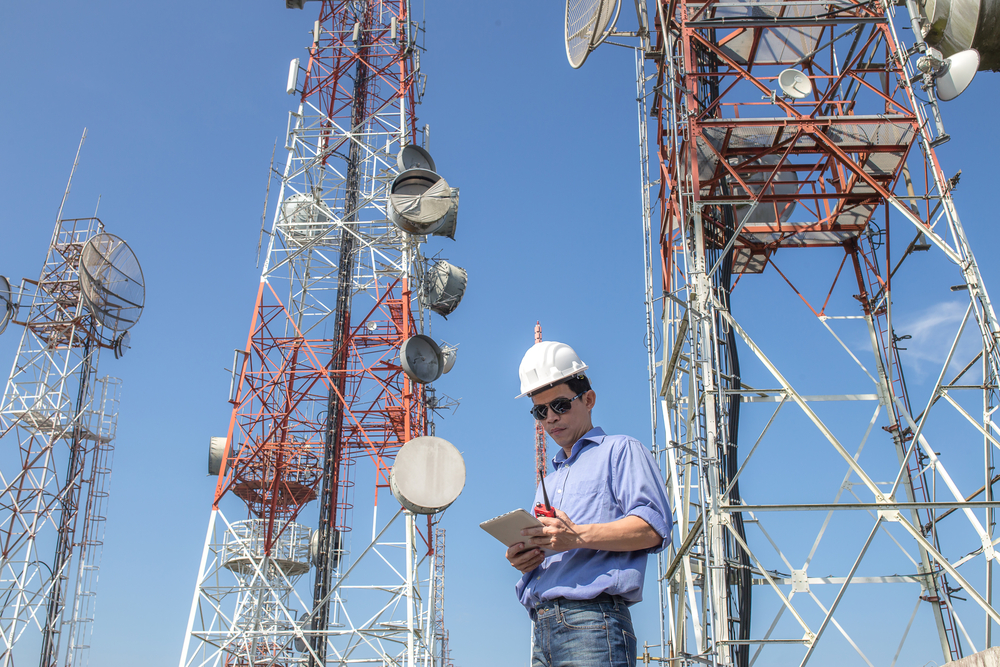 28 Jun

Trends in Simplifying Hybrid Cabling on Cell Sites

As wireless technology evolves and the industry rapidly deploys 5G and continues to densify 4G, there has been a significant increase in the amount of data that a cell tower has to handle across the cable backhaul infrastructure. The development of new antenna designs like multiple-in multiple-out (MIMO) has increased cell tower infrastructure demands. ‌

With this ever-growing problem, operators began moving equipment closer to the antenna with fiber-to-the-antenna (FTTA) — and with these changes, they figured out they can increase capacity, lower energy consumption, and improve the quality of cell towers signals. With this discovery, they also benefited from reduced real estate costs for the entire site.

As 5G marches on, network evolution is changing dramatically. Wireline and wireless technologies come together within common architectures that are designed to service many types of customers. Networks are denser. Technology and deployment cycles are gaining momentum and catching up with cycles of LTE deployment and copper-to-fiber conversion.

The paradox of 5G is that it requires huge quantities of wire since many more small towers have to be wired to the internet. The 5G build-out, which could take more than a decade, could disrupt antennas everywhere and overload the infrastructure of cell towers, which would lead to an unequal distribution of high-speed wireless access.
Multi-Tenancy and Multi-Technology Scenarios
Traditional base transceiver stations would use approximately six runs of RF cable per technology — although when 3G and 4G sites were added, that total grew to 18.
Cell towers would have about 54 cable runs with traditional site sharing with three tenants and 2G/3G/4G.
Site aesthetics were impaired.
Tower space grew cramped.
Tower loading increased.
Innovative Hybrid Power & Data Cable Solutions
To combat this problem, companies have come up with solutions implementing hybrid cables and integrated dividers. CPRI and power cables can be swapped out for a single hybrid cable, while all power cables and optical jumpers can be housed within an integrated divider. The innovation used existing knowledge to run a hybrid cable up the tower to replace the jumble of cables.
What Is a Hybrid Cable?
A hybrid cable is a single cable that consists of power cables and signal cables, including copper wires and optical fiber. Hybrid cables help remove the jumble of cable from the cell site, making for faster installation along with easier operation and maintenance.
What Is an Integrated Divider?
An integrated divider is a cable distribution box that includes all optical connections on a removable connection strip. Identification is easy, thanks to the standard ID connectors that are used.
The box also includes a power connection with a standard connection strip. The factory-tested solution has an option to pre-install the jumper cables from the divider to the antenna.
Benefits of Simplifying Hybrid Cabling
This single hybrid power and data cable will support future technologies, whereas each generation of radios is built with separate fiber and copper cables.
You don't need to keep a separate external distribution box at the site.
Tower space is saved, thanks to the lighter weight and reduced wind load.
Towers can have a sleek, aesthetically pleasing (and cheaper) design.
Overall, the benefits of the pre-assembled, easy-to-use hybrid cable assemblies and optical fiber technology solutions with the integrated divider that will likely outweigh any possible disadvantages.
In all, the number of cable variants is reduced. There's no wasted time with cable preparation and no unforeseen headaches. Operators don't need special tools to install, and it's very easy to manage since it consists of only two items. This solution can be installed at the cell site in approximately two hours.
Improve Cell Tower Performance With Optical Fiber Technology
NAI has many years of experience in designing and manufacturing hybrid and other types of fiber assemblies for the telecom industry, including pre-terminated assemblies. Find out how NAI's unique solutions have led it to become a global leader in manufacturing wire and cable assemblies.