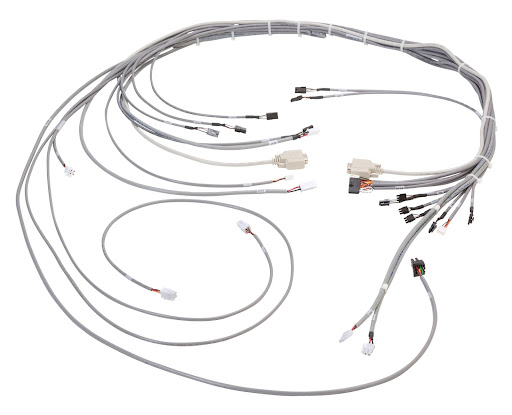 30 Dec

What are Medical Cable Assemblies?

From disposable products to the most cutting-edge devices, medical cable assemblies connect the equipment that the healthcare industry depends on every day. Without top medical cable assemblies, the healthcare industry would be unable to perform some of its most important tasks. Here's how NAI's leading medical cable assembly designs empower healthcare equipment and device manufacturers to create life-saving products. What medical cable assemblies? Keep reading to learn, and find out why NAI has the best custom medical cable assemblies.

The healthcare industry is among the largest industries, yet much of that business would dry up without medical cable assemblies. Monitors, leads, and other devices are the tools that healthcare providers need to evaluate their patients' status. At the same time, larger equipment provides the diagnostic insight clinicians need to treat their patients' conditions. All of this technology requires the use of medical cable assemblies.

The applications for medical cable assemblies within the healthcare industry are so many that we can't look at all of them here, but we'll list some of the most often used, the processes and standards that go into manufacturing them, and how NAI is a leading medical cable assembly supplier.
The Importance of Medical Cable Assemblies In Healthcare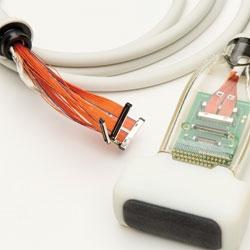 The National Library of Medicine states, "The most significant and prevalent applications of fiber optics in medicine are in the imaging and illumination components of endoscopes." Medical cable assemblies have great importance to the medical industry.
Medical technology does amazing things. Today there are a number of machines that keep people alive, help nurses and doctors, and provide the opportunity for a better understanding of a patient's health.
The advanced machinery that saves lives does get some of the credit, and for a good reason, but medical cable assemblies take the rest of the credit. These life-saving medical devices won't do any good if they cannot transmit signals from one component to the next. Without medical cable assemblies, the medical industry would look very different, and be unable to perform many of its life-saving tasks
What Are Medical Cable Assemblies?
Medical cable assemblies are any linkage systems used for healthcare-related purposes. They have many applications, but three main types of medical cable assemblies exist.
Equipment and sub-assembly interfaces. Most often used in large equipment like MRI machines or other imaging devices, these medical cable assemblies serve as components to larger systems by equipment manufacturers and are typically only replaced when a repair or upgrade is required.
Communications interfaces. This broad range of medical cable assemblies is used to relay signals to and from a source, mainly consisting of fiber optics, modular local area network (LAN), or serial cables. The most common cable types in this range are RS-232, RS-422, RS-423, and RS-485 cables, which have different transfer types, connector designs, and lengths.
Patient interfaces. Infection control may dictate that these be disposed of after patient use, so these cable assemblies are designed to be durable enough to withstand human contact while still having a short lifespan. Some examples include heart monitors, pulse oximeter probes, catheters, and more.
The patient interfaces medical cable assemblies also consist of three sub-categories:
Long-life patient interfaces are more durable, flexible, and wear-resistant (i.e., ultrasound imaging cable assemblies).
Limited-use interfaces are only designed to last until replacement, so they may be damaged by mechanical wear or potentially corrosive chemicals (i.e., ECG leads).
Use-only interfaces must be sterilized to ensure safe invasive use and must be discarded or cleaned afterward (i.e., electro-surgical devices).
Other surgical interfaces, such as those used for ablation and other surgical devices.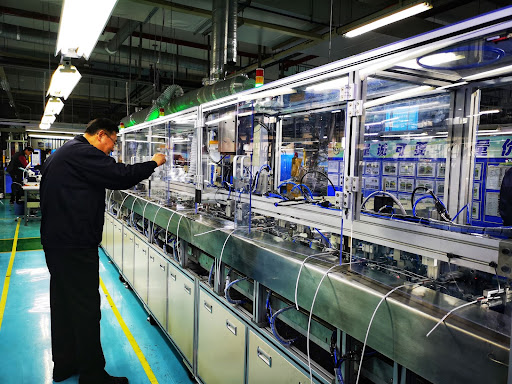 With so many different types and sub-categories, it can be difficult to narrow down which medical cable assembly is best for your application. That's why it's important to base your selection upon the necessary design requirements and only work with medical cable manufacturers that specialize in making the interconnects you need. Bring your vision and requirements to NAI and we'll demonstrate how our global footprint can benefit you.
Top Applications of Medical Cable Assemblies
From basic medical guidewires to the most cutting-edge surgical apparatus, there is a plethora of applications for medical assemblies within the healthcare industry. A brief list includes:
Coblation surgical assemblies
RF ablation
Fiber optic endoscopes
Surgical knife assemblies
Catheters
Disposable surgical wand assemblies
Medical balloons
Guidewires
Defibrillators
Much more
Some cables in medical cable assembly designs may not make direct contact with a patient but are used in larger medical assemblies like X-ray machines, video monitors, or innovative robotic devices.
Read our blog on medical trends and devices that require cable assemblies to learn just how important medical cable assemblies are in the healthcare field.
Manufacturing Medical Cable Assemblies: Standards and Processes
Like other cables, medical cable assemblies may have any configuration of components — one or more copper conductors or optical fibers, shields, jackets, various connector types, etc. — but their use in healthcare applications may require them to have several properties specific to their industry and application.
For example, special consideration must be given to the sterility and flexibility of cables that interface with the patient. Poor cleanliness could lead to infection, and damaged cables could result in injury.
We're also ISO 13485:2016 certified, the manufacturing quality standard for all medical products. Our facilities also feature cleanrooms and sterilization capabilities for medical cable assemblies to prevent infection and maintain patient health.
Medical Cable Assemblies From Leading Cable Assembly Manufacturer, NAI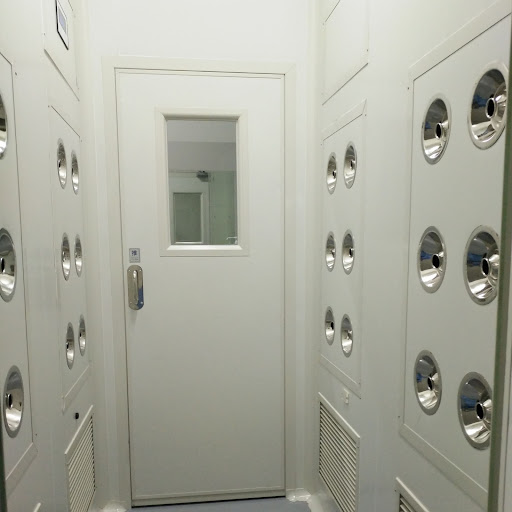 Good-quality medical cable assemblies help keep patients and caregivers safe. NAI provides medical device and equipment manufacturers with customized assemblies that use only the best quality components with the best value.
NAI is a custom cable assembly manufacturer that builds fiber optic assemblies, copper cable assemblies, and hybrids, which can be designed and manufactured to suit your exact needs. We will provide you with the best quality medical cable assemblies you can find. This is because quality is the focus of relentless pursuit at NAI.
NAI is focused on diligent quality processes through our manufacturing operations. This ensures the reliability of our product performance in a variety of critical applications and technologies.
Our huge selection of cable types – fiber optic and copper, for data and/or power
Copper conductor options – solid or stranded, size
A wide range of insulation materials
Connectivity component options, including connectors, pins, covers, contacts, and housings
Terminal blocks and/or enclosures
Other components, such as ferrules, strain reliefs, terminal blocks, potting, shrink tubing, boots, bushings, and more
NAI: Your Top Cable Assembly and Harness Provider
NAI is proud to be an industry leader in supplying medical cable assemblies that help healthcare providers save lives daily.
NAI operates seven plants worldwide with nearly 600,000 sq. ft. of production capacity. Our current production levels are above 2.5 million cable assemblies. Along with the ability to meet varying needs, including delivery requirements, NAI's performance is second to none.
NAI has a highly experienced custom design team for engineering and experienced manufacturing personnel to produce custom cable assemblies and cable harnesses. We have consistent reliability performance for critical applications and accommodate both high volume/ low mix and low volume/ high mix orders.
Our industry expertise, global footprint, cutting-edge facilities, and integrated supply chain combine to make us a trusted provider of the connectivity solutions that our clients depend upon to make their projects a success, so get in touch with us today to find the medical cable assembly you need.
Ask an expert about your medical cable assemblies today!
Sign Up for Our Semi-monthly email newsletter!