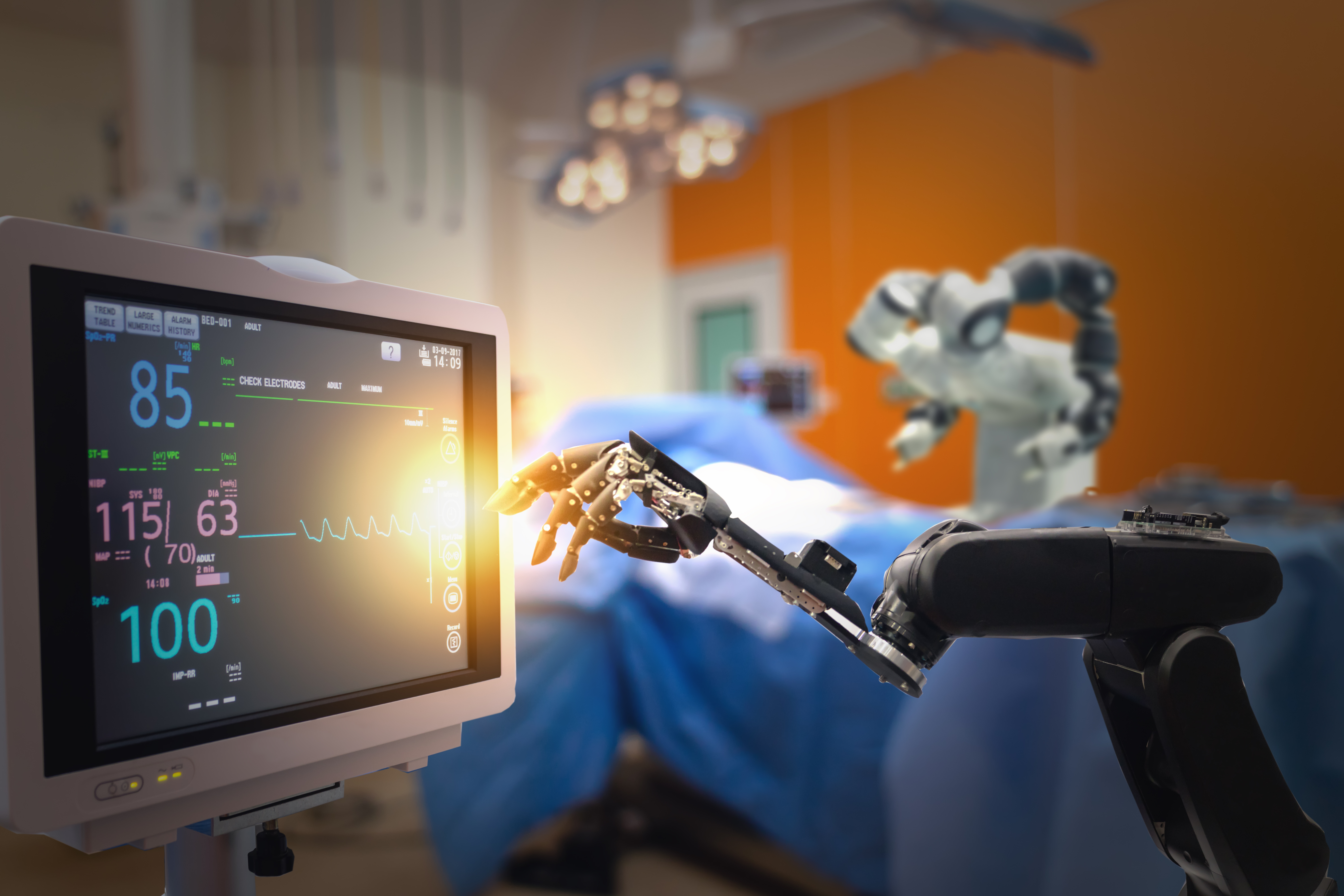 27 Sep

5G in Healthcare: What Does the Future Hold?

As technology progresses over time, the healthcare industry will also move forward. For example, patient forms and data are now paperless, and doctors now carry iPads and laptops throughout hospital halls. However, 5G for healthcare is about to take this progress even further, and the results will prove revolutionary.
What is 5G?
It all comes down to the speed at which things get done. With 5G, or fifth-generation cellular wireless, devices download data at speeds faster than one gigabit per second. To put that in perspective, 5G is at least 10 to 100 times faster than what you're used to with 4G services. 5G is already at play for mobile devices in several populous cities, but the real revolution will come when 5G for healthcare becomes a reality. 
READ MORE Is 5G Technology Safe?
What Does 5G for Healthcare Mean?
5G will let you watch the latest episode of your favorite show without all the annoying buffering. However, that is just convenience; it doesn't save lives. In general, 5G promises higher bandwidth, greater speeds, and the ability to connect to more devices simultaneously. It also decreases response time, making devices think faster and giving users information more quickly. Both of these features would greatly impact healthcare.
5G is adaptable to many healthcare situations. For instance, telehealth systems would focus on response time. 5G services would also let two people that are an ocean apart transmit medical images and information as if they were in the same room.
READ MORE Trends in Medical Patient Handling Equipment
What is Possible With 5G Medical Technology?
5G will bring endless possibilities to healthcare. Here are a few realities in the making, thanks to 5G medical technology that is already being used in mock labs.
Connecting Neonatal Intensive Care Unit Families
5G technology's increased bandwidth will give NICU parents the feeling of holding their baby. This would effectively mimic kangaroo care, or at least be the next best thing for the parents of a baby that lives behind plastic. The technology makes it possible to decrease depression, increase lactation, and improve the relationship between parents and their baby.
Making Telesurgery More Feasible
Imagine the future of surgery, where patients that do not have easy access to a hospital could still receive necessary operations or care. 5G will bring the internet reliability and infrastructure needed to make telesurgery possible.  Telesurgery or telesurgery is only possible with a broad and secure connection. However, with the advent and wide use of 5G, large scale telesurgeries may be closer than we think.
READ MORE The Future of Medical Imaging and Medical Imaging Cable Assembly
Follow-up Care of the Future
5G technology will even boost follow-up care with smart bandages that track healing. Doctors could give their patients wearable patches that monitor wound care and relay information on how their healing is progressing. Moreover, these types of wearables are expected to save hospitals money and increase patient involvement in their healthcare.
Robots Doing Even More
Today's robots will also receive upgrades. Using 5G, smaller robots with faster, more precise technology would replace the clunky robots that require large computers to run.
Sharing Data at Lightning Speed
Another benefit is that consulting physicians could share medical information at lightning speed. Large files, like PET scanner images that can generate one gigabyte of information per patient study, will transfer quickly with the increase in network speed.
5G for Healthcare is Closer Than We Realize
The reality of 5G medical technology is on the horizon. The technology promises stability, reliability, and faster performance. By 2021, the hope is that 5G will be ready for the healthcare industry. The question is: will the healthcare industry be ready for 5G?
How NAI Helps Bring 5G to Healthcare
NAI has been providing support to the telecom industry, specifically to the wireless sector, as well as to the medical field, for many years.  Today, NAI is at the forefront of the implementation of 5G wireless technology, providing interconnect solutions for the connection of radios and antennas.  In addition to supporting the 5G movement, NAI has been providing medical device and equipment manufacturers with precision cable assemblies and harnesses for years.  NAI is in a unique position to not only see the integration of 5G technology in healthcare, but to help make it happen as well.