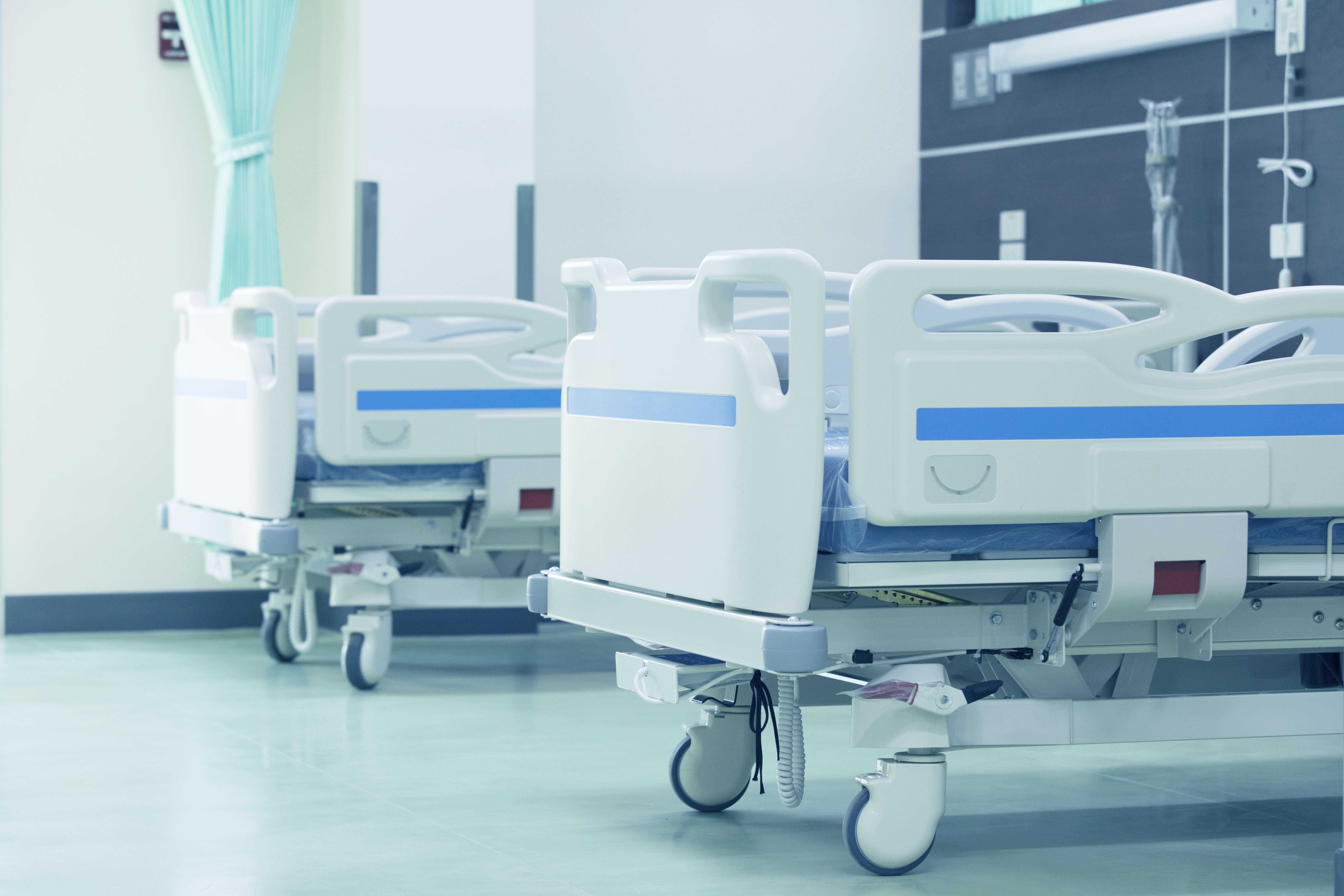 26 Aug

Trends in Medical Patient Handling Equipment

These days, medical technology is providing a level of care, support, and disease prevention not imagined even just a few years ago. 

The diagnoses of conditions such as strokes and even dementia now come with some hope of improved functionality thanks to new research and technology. Even patient handling equipment has experienced some major changes in the last several years, and more transformation is on the horizon.

DISCOVER MORE ABOUT NAI GROUP'S WORK IN THE MEDICAL TECHNOLOGY SPACE
RFID and What It Does in Patient Tracking
One critical transformation in patient tracking technology is the use of RFID. Radio Frequency Identification (RFID) employs technology to encode and then read smart labels using radio waves. It is part of a technology group called automatic identification and data capture, or AIDC. Some people compare RFID to barcode scanning. 
However, barcodes rely on line-of-sight technology to read information. RFID can read its labels from much farther away.
RFID technology has existed since World War II. For a long time, it existed exclusively inside the Department of Defense. After Walmart began to use the technology, companies across a spectrum of industries started to employ RFID. Healthcare in particular uses RFID for dementia patient monitoring, mother-infant tracking, and optimized patient flows. 
Patient tracking technology and patient handling technology rely on RFID to track patient beds, hospital equipment, and more. RFID in patient tracking helps to maintain high standards for hospitals, relieve nurses of high-exertion tasks, and improve patient handling experiences.
In "The Benefits and Barriers to RFID Technology in Healthcare" published in the Online Journal of Nursing Informatics, researchers from the University of Maryland School of Nursing identified RFID as having the potential to save organizations time and money. It can do this by providing real-time traceability, identification, communication, temperature, and location data that would normally be collected manually.
RFID works hand-in-glove with Internet of Things (IoT) technology. RFID takes care of the tracking, and IoT technology stores and categorizes the collected information.
Recent Developments in Patient Handling Technology
Aging populations in countries such as the US, Italy, Japan, and Canada are straining current resources in healthcare. Patient handling equipment needs are growing in response to this societal trend. 
Based on an extensive study of the field, Credence Research projects that the patient handling industry will grow from just over $10 billion in 2017 to nearly $25 billion in 2026. Advances and investment in healthcare in Western Europe and parts of Asia will drive much of this growth. 
North American healthcare providers, meanwhile, are expected to begin purchasing increasingly advanced equipment. The demand for more complex machines will further increase the market share for new technologies in the field.
In particular, sales of medical beds and patient transfer equipment for injured elderly patients are growing rapidly worldwide. Specialty beds such as those for curative care, long-term care, and psychiatric care are helping fuel the market increase. 
These demands are resulting in new, innovative patient handling devices driven by IoT and RFID technology. They include lateral transfer systems, convertible chairs, and ceiling lifts with smart technology. Such innovations can transform the experiences of both patient and care partner.
The Future of Patient Handling Technology
With such widespread high-volume growth, the patient handling technology industry promises to expand its near-term innovations. Research indicates that RFID will maintain its place as the primary disruptor in the industry. 
RFID patient tracking technology is likely to move beyond simply monitoring an individual's whereabouts through devices such as smart wearable watches. It will be found more often in complex areas such as drug compliance. 
Despite its expanded use, challenges unique to the healthcare field may slow down RFID's overall adoption, even as other fields have rapidly embraced it. In particular, the precision required in healthcare technology along with the regulatory requirements surrounding privacy and security pose challenges to its acceptance.
Nevertheless, healthcare providers can expect to see continued innovations and general acceptance of new RFID-based ideas and inventions in the IoT sector. For instance, patient monitoring cables may integrate with IoT technology to track and monitor people with chronic conditions. This technology may help reduce hospital congestion as well as provide superior at-home care currently inaccessible to many patients. 
Strong, resilient cables that transmit data quickly, completely, and effectively will enable medical facilities to better invest in RFID/IoT technology. This technology will continue to improve quality of care while reducing overall time and energy spent on patient handling and tracking.
A Final Word
Regardless of the devices developed, smart technology will continue to lead the way in the development of patient handling equipment. Medical facilities can expect to see an increase in both options and patient demand for improved care as more approved products expand a market driven by the demands of an aging population comfortable with technical devices.