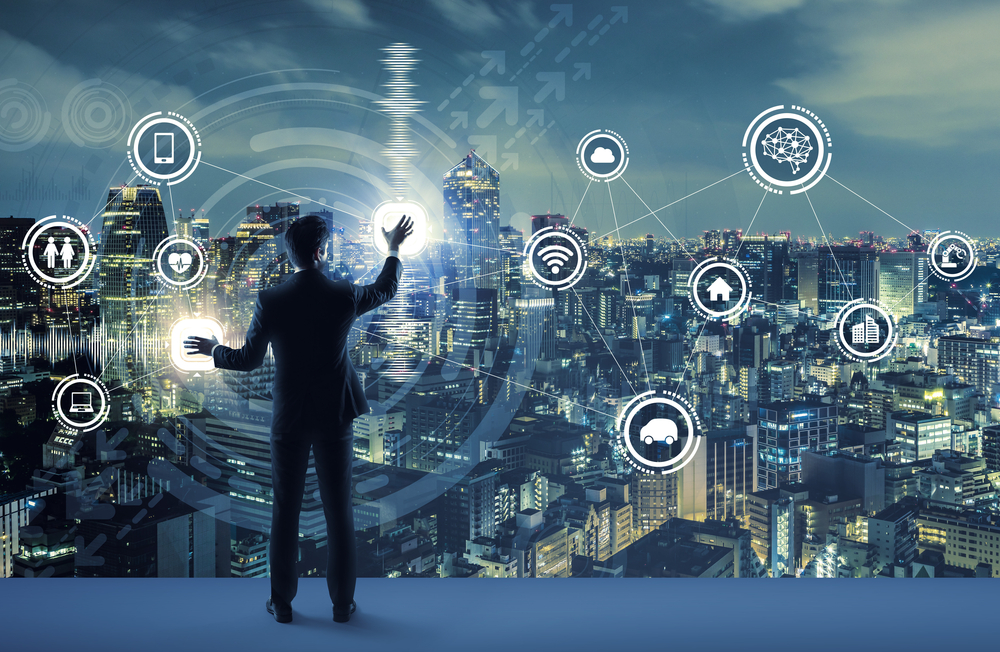 19 Aug

Trends with 5G Implementation

You have probably heard a lot about how transitioning from 4G LTE to 5G is changing various industries. However, what do these changes mean for your company? Moreover, could it help you learn more about your customers or users to offer better service?

‌Here, you will learn about various 5G implementations that you may want to integrate into your existing product portfolio or explore some new ways to leverage 5G technology and offer new products or services.
5G Enhanced Mobile Broadband
The evolution of 4G LTE enhanced mobile broadband (eMBB) into 5G eMBB can now turn prohibitive conditions into opportunities. For example, 5G enables high speeds that can increase your company's scalability in densely populated areas. Moreover, the use cases for 5G eMBB include:
High speeds at large-scale events — More users can use their devices without suffering from latency.
Smart office connectivity — Users in high-traffic areas can utilize high-bandwidth connections‌.
Self-Driving Cars
Gartner suggests that by 2023, the automotive industry will act as the most prominent market opportunity for 5G products. To properly function, driverless vehicles will need more than 4G LTE to transmit data faster.
‌Although the 5G integrations will do more than overwhelm their predecessor in that field, they will allow for multiple vehicles to communicate, make quicker decisions, and eventually, prevent accidents. Moreover, 5G will serve as an essential enabler of self-driving vehicles to navigate more quickly — regardless of whether they serve as personal vehicles or as commercial vehicles that deliver goods from point A to point B.
Security
Gartner also suggests that surveillance systems will act as the largest market for the Internet of Things (IoT) over the next couple of years — with installed outdoor security cameras representing at least 70% of the IoT endpoints installed in 2020 and potentially reach an installed base of 49 million by 2023. ‌Here are some use cases where 5G can help bolster security:
Real-time video monitoring — Camera responsiveness will increase, with almost no latency.
Footage quality improvement — With access to 4K and 8K video formats, you will be able to identify finer details in video surveillance.
Higher download speeds — Security companies will be able to send video data to servers at fast speeds.
IoT
IoT spans a broad spectrum of products and the variety of its applications can allow you to maximize your company's value.
For instance, IoT can pull data from physical devices like sensors in building management systems and use it to help significantly reduce power consumption. Moreover, this data can make better use of resources that will help your business grow.
Because 5G increases internet connectivity and speeds, a network of 5G-based IoT products can operate via the cloud, rather than through a wired connection.
Telesurgery
A surgeon in New York completed the first telesurgery — surgery from a distance — in 2001 on a patient in Strasbourg, France. Many years later, more reliable transmissions and ultrafast speeds enabled a surgeon to perform vocal cord surgery on a corpse remotely.
The advancements in 5G technology and robotics are expected to enable more surgeons to perform surgery from a distance. To some, remote surgery may not sound practical or cost-efficient, but using remote surgery offers more benefits than traditional surgery.
‌‌When using robots to perform surgery, hospitals and medical professionals can cut surgical time and costs. Moreover, they enhance surgical precision, leading to fewer surgical complications.
Augmented Reality
Augmented reality — or AR — serves various purposes in professional and personal niches. For example, it allows professionals to share and collaborate on projects from a distance and customers to test products before purchasing them.
‌By using AR, you can not only save training, travel, and mistake-driven costs but also share information more quickly and thus achieve faster project execution. However, with 4G speeds, AR users may face complications related to latency and speed.
‌Nevertheless, 5G connectivity will bring significant changes to AR products. The following are some areas where 5G may improve AR experience:
User experience enhancement — AR efficiency and user experience are improved.
Less information transaction delays — The speed of accessing information increases, while the response times and waiting times decrease.
Quicker access to content — AR images and video load more quickly.
5G Implementation & NAI Group
Today, the use of 5G has ventured beyond cellular connectivity. It is enabling new and existing products by increasing data transfer speeds and providing stable digital ecosystems. Even though 5G connectivity has not been integrated into all the systems worldwide, the aforementioned product trends serve as an excellent starting point to kickstarting a revolution that will change how you use and interact with products and services forever.
‌Need help with integrating 4G and 5G in your manufacturing business? NAI can provide you with a variety of interconnect solutions to support an existing 4G infrastructure and help you transition to 5G implementation.