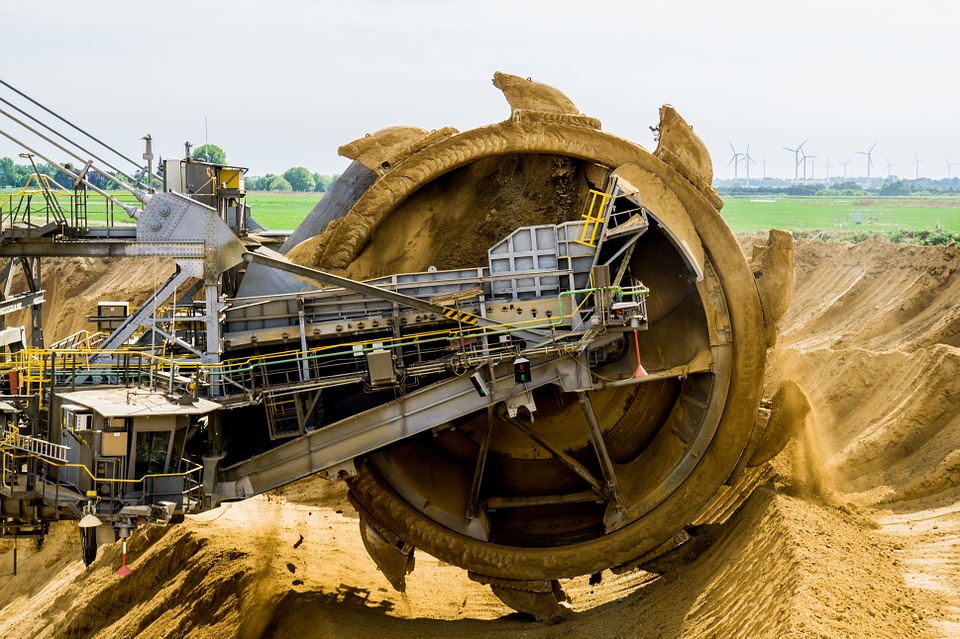 29 Oct

Trends in Heavy Mining Equipment for Mining Equipment Manufacturers

The global mining equipment market is projected to reach USD 284.93 billion by 2025. Most of this growth is attributable to large-scale urbanization efforts in emerging economies like those of China and India. Base and precious metal consumption is also on the rise in countries like Mexico and Canada.

All of this spells good news for heavy mining equipment manufacturers and their connectivity engineering subcontractors. Read on to learn more about the latest trends in mining equipment, and discover how to establish your stronghold in one of these markets today in order to secure your company's future.
The Outlook for Today's Heavy Mining Environment
Along with developments in metal mining in China and India, the global mining industry has enjoyed steady growth in several other mining segments. Mining exploration is on the rise in countries like South Africa and Australia, while both on-shore and off-shore efforts are also expected to expand.
Today's mining activities have transitioned from underground efforts to open-pit mining. Open-pit mining is considered more economical, driving equipment manufacturers to develop more innovative equipment. Some unconventional ways manufacturers are setting themselves apart from competitors include building battery-operated drill rigs and portable analyzers that identify surface rock chemicals with X-rays.
Additionally, many mining equipment manufacturers are concentrating on automated, high-performance equipment. Industrial Internet of Things system advancements are making extraction cheaper without deteriorating existing grades. All of these changes are helping the industry improve its efficiency from mine to market.
Trends in Mining Equipment
Several new innovations have come out of the extraction equipment industry lately, while familiar standard mining hardware is taking a fresh new approach. Here is a breakdown of some of the recent changes:
Innovations in Extraction Equipment
Today's extraction equipment can do much more than just increase efficiency or save money. It can protect employees and ensure consistent yields that promote future explorations. Some examples of innovations in this field include:
Auto-Tunable Robotic Tactile Loading
Auto-tunable robotic tactile loading (ARTL) was first introduced in 2017. This technology can be used to create automated systems that can gauge the differences in rock pile sizes. When the ATRL sensor is strapped to an automated vehicle, the vehicle can "feel" the size of the rock pile and make appropriate adjustments for excavation.
"Feeling" occurs through sensors on the vehicle's hydraulic cylinders. When the bucket moves, pressure changes on the cylinders. Information about the interaction between bucket and rock then transmits back to the operator. This technology is especially helpful in dusty, dark environments where camera technology just won't work.
Driverless Vehicles
The mining industry continues to see growth in the use of autonomous, or "driverless," vehicles. Driverless vehicles use systems that develop internal maps of their surroundings using sensors and radar. 
Software processes these maps, finds a route, and sends instructions to the vehicle's steering, braking, and acceleration systems. Predictive modeling and object avoidance algorithms enable the vehicle to avoid obstacles.
Standard Heavy Mining Equipment Hardware
At one point, "standard mining hardware" was nothing more than a pickax and a miner's helmet. However, today's standard surface and sub-surface gear is a little more complex. Here are some examples of just a few:
Mining Equipment Cable Harnesses
Hand-in-hand with the development of autonomous vehicles comes need to organize the enormous amounts of cables and wires within the vehicle in order to transmit data quickly and reliably to the vehicle's brakes and gas pedals. Each autonomous mining vehicle has a series of sensors, cameras and other connectors. These enormous amounts of wiring need a heavy equipment cable harness that guarantees that electronic circuits can perform as designed.
Some countries are offering incentives for companies to move towards electric vehicles as a way to decrease greenhouse emissions. An expansion in the production of this type of equipment should help increase sales in this corner of the heavy equipment industry.
Automatic Power Crushers
New automatic power crusher technology includes spring release system designs and hydraulic clamping machinery. Spring release systems, especially in cone crushers, create a protective layer between the machine and any leftover material. Clamping technology now allows for more crush-down capacity as medium-grade feed moves from the primary to the secondary crusher.
Multi-Purpose Excavators
Multi-purpose excavators use hydraulic systems to create a force to control the machine's mechanical arm. Excavators also use a chain wheel system for movement.
One way multi-purpose excavators are modernizing is through the common architecture sharing technology (or CAST) model. Rather than produce one product design, manufacturers use the CAST approach to take a single design and add parts in order to create a final design per buyer's request.
Site Haulage
Site haulage is the act of transporting coal, ore, or waste away from a mining site. Until now, waste has typically been transported away from the site either through conveyors or by trucks.
Innovations in site haulage include automated, electrical light rail hauling systems for both underground and surface applications. These systems use small, remotely-operated rail cars that run on light rail tracks. These rail cars can enter spaces smaller than 10 feet total in area. They're also capable of running at high speeds and can be installed either above or below ground.
Move Forward with the Right Heavy Mining Equipment Manufacturers
The future of the global mining equipment market looks promising for both open pit and underground mining efforts. ATRL's feeling sensors and driverless vehicle capabilities have the potential for reducing the onsite hazards that make this industry a dangerous profession.
Automation will continue to be the number one trend expected to have a direct impact on the dynamics of both old and new mining equipment. But these robotic equipment systems can't be put to use if the miles of wires and cabling inside each of them aren't organized into assemblies that allow electronic circuits to perform as they should.
If you are considering a new cable harness configuration for your mining equipment, give us a call. We can create your own custom cable harnesses with your choice of insulation materials and connectivity options. Let us help you find end-to-end connectivity solutions that enable your company's success.