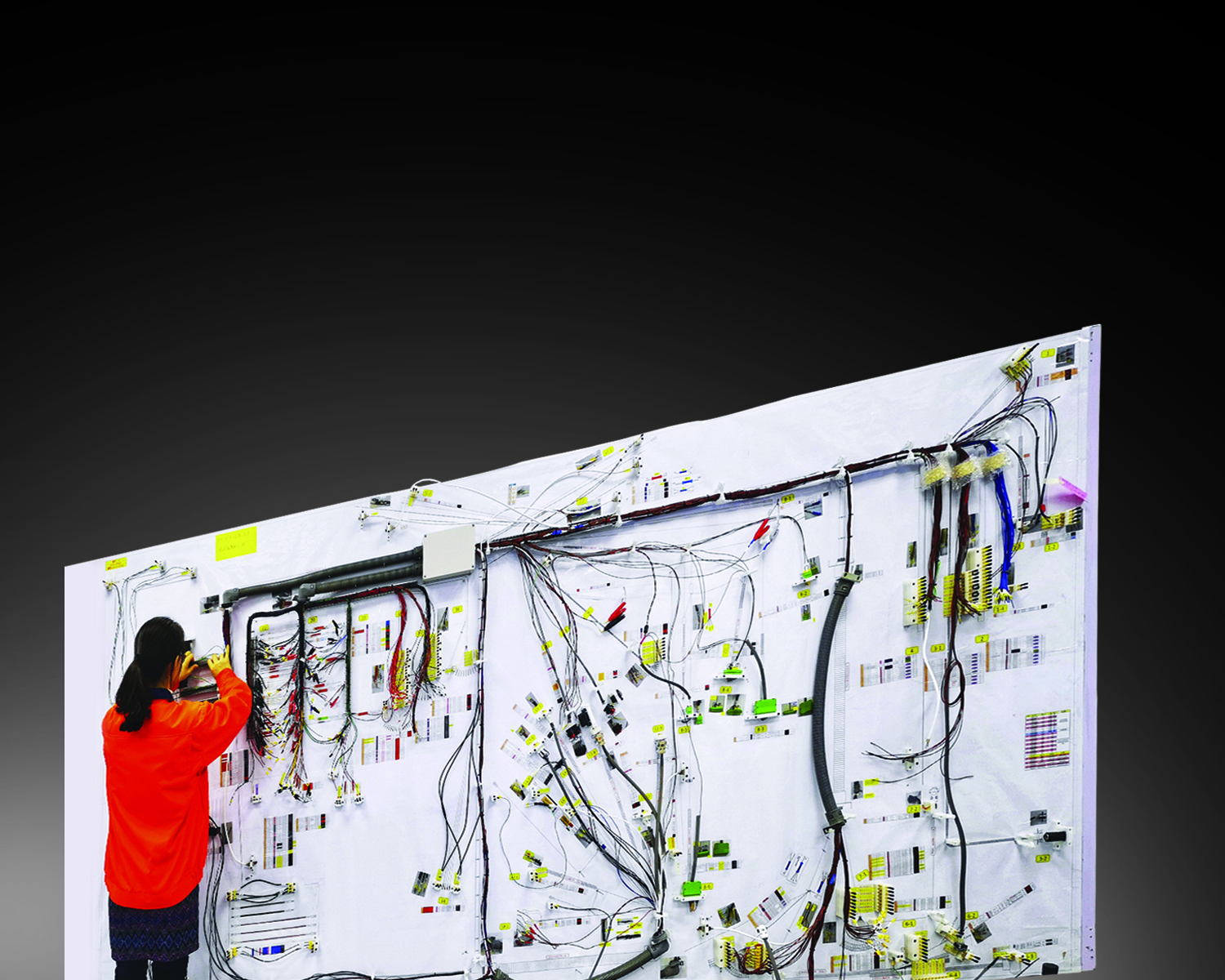 04 Jun

NAI Expands Capabilities for Industrial Interconnect Solutions

Troy, MI – NAI, a leading manufacturer of custom connectivity technology solutions for high performance systems in industrial, telecom, data and medical industries, announces an expansion of their design and manufacturing capabilities to produce ruggedized industrial cable assemblies, box and panel builds.  This expansion supports Industrial Technology companies in industries such as industrial controls, communications, test, measurement, instrumentation and machinery, to name a few. The Industrial Internet of Things, or IIoT, facilitates the innovation and growth of these companies, as this macro trend reshapes manufacturing with a focus on automation, connectivity and sensing.

NAI has made multi-million dollar investments in additional equipment for their plants to broaden their capabilities in manufacturing ruggedized custom cable and electro-mechanical assemblies that withstand harsh environments.  The company is a design engineering firm with expertise in manufacturing copper and fiber optic cable assemblies, hybrids, box builds, and panel builds in a variety of endless constructions and configurations for custom industrial interconnect solutions.  NAI's focus on design engineering and problem-solving offers customers a unique business model in the connectivity industry and is ideally suited for industrial projects of high complexity.

Part of this expansion investment has been the development of NAI's Industrial Center of Excellence (ICoE), which provides design and pre-production testing services, in advance of and independent of, the production process.  The ICoE is dedicated to industrial connectivity projects to ensure the best design is achieved for each application.  DFM principles are followed,  so the design can be efficiently manufactured as conceived.  Most importantly, the ICoE includes dedicated Quoting Engineers, Application Engineers and First Article Design Engineers, supported with CAD equipment, 3D printers and testing equipment.  Our Application Engineers often work on-site at a customer's manufacturing facility to support their project to its ultimate success.

For industrial applications, NAI produces highly ruggedized assemblies with a suitable design and use of materials to protect assemblies that need to operate in harsh environments.  Many are IP-67 rated for dust and moisture resistance, such as the conditions often encountered on a factory floor or in a processing plant. Internal molding capability allows NAI to create molded and over-molded parts for connectors, ferrules, boots, strain reliefs, and many other components needed for rugged industrial interconnects.

NAI has manufactured many industrial assemblies and harnesses over the last 25+ years.  As a result, they possess the experience, know-how and equipment to design and manufacture the right interconnect solution for any demanding application.

Some examples of recent NAI assembly projects include:
Harnesses used for an inverter in a heavily loaded motor for mining operations
Assemblies for semiconductor and wafer processing equipment
Assemblies for industrial robotics
Interconnectivity for material handling systems
Assemblies for rail communication systems
NAI has produced thousands of industrial-grade interconnect products.  They are specialists in the design and manufacture of rugged and complex interconnect products for:
Oil & Gas Field Machinery and Equipment
Semiconductor Machinery and Equipment
Mining Machinery and Equipment
Machine Tool Builders
Conveyors and Conveying Equipment
Analytical Laboratory Instrumentation
Industrial Controls and Communications
Test, Measurement and Instrumentation
Navigation, Aeronautical and Nautical Systems and Instruments
Electrical Components and Equipment
Off-Highway Equipment, including Construction and Farm Equipment
Boat Builders
Other Communications Equipment
To learn more about NAI, please visit the NAI website at www.nai-group.com.
About NAI
NAI has been a global leader in the manufacturing of advanced mission-critical and high-reliability fiber optic and copper cable assemblies and harnesses since 1993. NAI features a world class integrated supply chain, expert operations management, and a global manufacturing footprint in low cost regions. These all combine to provide NAI customers with a unique solution for their connectivity product requirements, from fiber optic and copper cable assemblies to box and panel builds and assemblies.  In addition, NAI's global locations provide more flexibility in the manufacture and shipping of assemblies to lower customer costs, including tariffs.
NAI manufactures assemblies across diverse markets including fiber optics, telecom, industrial, and medical industries. The company's unique ability to service both high mix / low volume and low mix / high volume programs, while complying with complex regulatory requirements, supports the unique business needs of all customers, delivering the confidence and reliability that enable their success.