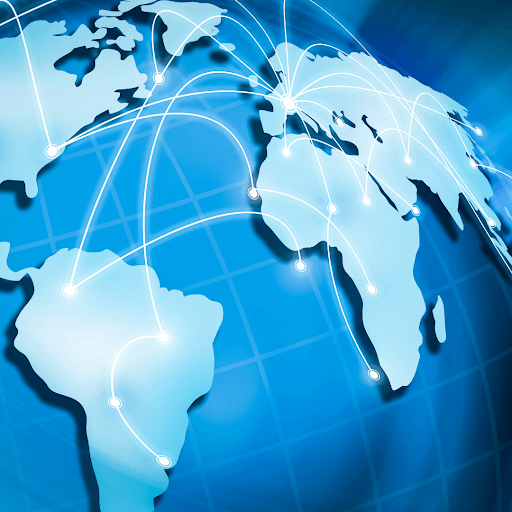 17 Apr

How the Reshoring Trend Affects Your Business & What to Do About It

Manufacturers and supply chains have encountered a handful of challenges in recent years, such as inflation, the COVID-19 pandemic, and labor shortages, among others. A prevalent solution to these hurdles is the trend of reshoring, which has become increasingly popular among organizations. Discover how the reshoring trend affects your business and what to do about it in the article below.

In light of these developments, NAI, a world-renowned manufacturer of advanced high-reliability connectivity solutions for mission-critical and high-performance applications, has provided valuable insight into the reshoring trend and its impact on businesses.

With a world-class integrated supply chain and operations management, and a global footprint in lower-cost regions, NAI offers customers a unique solution for their connectivity requirements.

Through the U.S. reshoring manufacturing trend, NAI has been able to enhance its quality control, reduce logistics costs for its customers, and more. As a global leader in connectivity solutions, NAI's expertise in navigating the current reshoring landscape provides an advantageous position for businesses seeking to optimize their supply chains. For more information on how your business can benefit from the reshoring trend, please read NAI's article below.
What Is The Reshoring Trend and How Does It Relate To U.S. Manufacturing
Reshoring manufacturing is a business topic that's been gaining momentum in the past year. Simply put, it's the process of bringing products or services back to the country where they were originally produced. This means companies that have previously established their manufacturing or service infrastructure overseas are now relocating those operations back home.
Reshoring manufacturing is a strategic move that has several benefits, including better quality control, faster deliveries, improved efficiency, and reduced logistic costs. Plus, it helps to stimulate the local economy and create jobs.
Companies have had to adapt and implement adjustments like reshoring to maintain profitability, optimize quality control, minimize logistics costs, and meet customers' delivery needs. In fact, according to The Reshoring Institute 2019 Survey of Global Manufacturing, the top five reasons for reshoring include the following below:
International logistics costs (69.74%)
Proximity to customers and markets (55.26%)
The total cost of ownership evaluation (51.32%),
Risk mitigation (50.00%)
Quality issues (48.68%)
So, if you've ever wondered why some manufacturing companies are choosing to bring their operations back home, the reasons above explain why. As mentioned above, reshoring is the answer to increasing quality control, decreasing logistic expenses, and creating the ability to streamline manufacturing and delivery. It's a smart and efficient move that benefits both the company and the country.
U.S. Manufacturing and Reshoring Trends
For more than three decades moving manufacturing and production offshore was an easy decision for companies. This was due to the almost endless supply of low-cost labor, decreasing cost of transportation, and low currency exchange rates.
Many jobs have left the U.S. for lower-cost nations such as China. The trend to offshore is not what it once was. The benefits of offshoring have changed, which is why U.S. manufacturers have chosen to partake in the reshoring trend.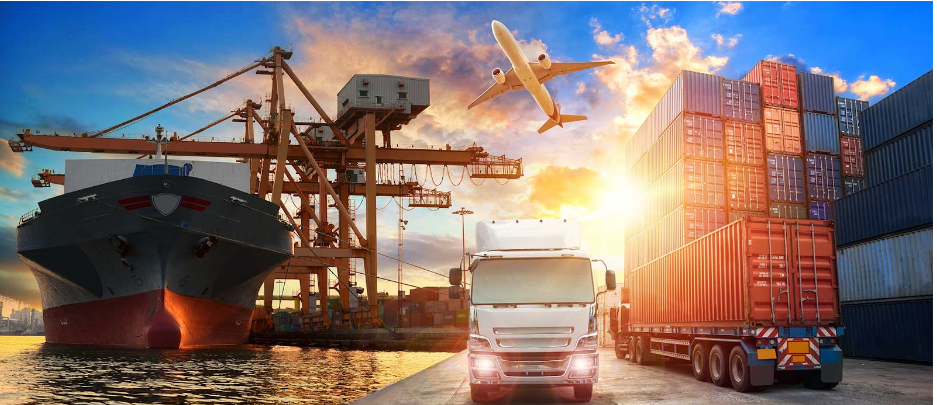 How Is The Reshoring Trend Affecting Cable Assemblies?
The reshoring trend is having a significant impact on the cable assembly industry. As more companies bring their manufacturing operations back to the U.S., there is a high demand for high-quality, locally sourced cable assemblies.
A well-executed reshoring strategy can help organizations strengthen their supply chains, enhance their competitiveness in their global industry, and reduce their need for foreign suppliers.
With many companies opting to bring back their manufacturing and business processes to their home country, NAI has stepped up to help facilitate this transition. By leveraging our expertise and resources, we are proud to assist businesses in their reshoring efforts and contribute to the growth of local economies.
NAI is able to do this due to our global footprint and network of supply chain partners. We have offices and manufacturing facilities in
Arizona and Michigan
Suzhou, China
Hermosillo, and Saltillo, Mexico
Penang, Malaysia
At NAI, our extensive network of supply chain partners spans the globe, enabling us to provide crucial support to businesses that are considering reshoring. By working closely with our partners, we are able to streamline the reshoring process and minimize any potential disruptions.
As always, our leading global professionals provide our clients with the most cost-effective service without sacrificing quality. The result is a high-performance, customized interconnect product that comes with prompt service and provides high value.
NAI Offers Customers Improved Quality Control With Reshoring
One of the key benefits of reshoring cable assembly production is the ability to ensure quality control and consistency throughout the cable assembly production process. Domestic or local manufacturers like NAI are able to closely monitor and control the production of cable assemblies, ensuring that they meet rigorous standards for performance, reliability, and safety.
Look to NAI when reshoring cable assembly production. NAI is committed to customer satisfaction by using a continuous improvement approach to manufacture cable assembly products that comply with regulatory, industry & customer requirements; and which accelerate our customer's ability to monitor data, connect people, and keep equipment performing.
Quality is the focus of relentless pursuit at NAI. Learn more about our quality policy and NAI's certifications on our Quality Systems Page.
NAI Stands Out From Competitors Due to Reduced Logistic Costs
Reshoring cable assembly production can also help to reduce lead times and minimize supply chain disruptions. NAI helps its customers by reducing logistic costs due to its strong relationships with its supply chain partners. By sourcing cable assemblies from NAI, companies can reduce their reliance on foreign suppliers and avoid potential delays or disruptions due to shipping, customs, or other factors.
Not only does reshoring reduce logistic costs and delays but when you work with a cable assembly manufacturer like NAI you get additional benefits. For example, NAI holds many certifications, including a CTPAT certification. This certification helps NAI deliver connectivity solutions to its clients faster. There are many reasons why your cable assembly manufacturer should be CTPAT certified, one of which is it leads to a reduced number of Customs Border Control (CBP) Examinations. This again solidifies that working with NAI will provide reduced logistic costs, as well as reduced shipping delays.
Reshoring Offers The Opportunity To Produce Custom Cable Assemblies
Reshoring provides organizations with the opportunity to find a manufacturer who will create custom cable assemblies in their native country (the U.S., in this case). NAI gives businesses the opportunity to create custom cable assemblies to meet their specific needs.
Working with NAI means creating custom cable assemblies that are unique to different applications. This provides organizations with an overarching competitive advantage within their industry. Check out NAI's case studies to see some of the unique industry challenges we have solved.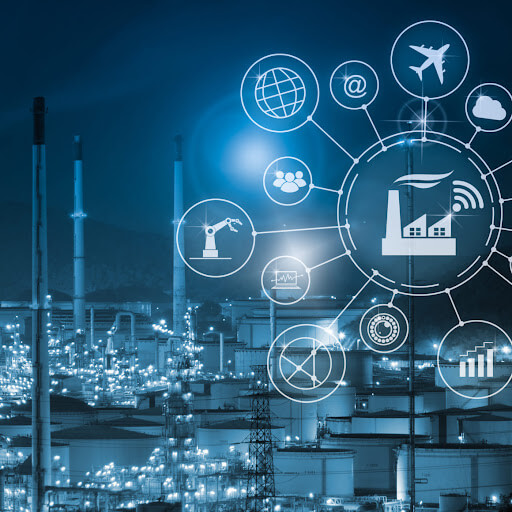 Issues Amongst U.S. Reshoring and Manufacturing
As organizations begin to embrace reshoring, they may encounter a variety of challenges that need to be addressed. One issue that is particularly prevalent is the potential disruption of existing supply chain relationships.
Moving from one supplier to another can be a complex process that can strain the relationship between an organization and its suppliers, potentially leading to the loss of a contract or other complications.
To minimize these risks, it's important for organizations to approach the reshoring process carefully and thoughtfully. By taking a strategic approach and working closely with their suppliers, businesses can navigate the transition smoothly and avoid any potential disruptions. This may involve developing and building new partnerships or investing in new technologies to streamline the reshoring process.
NAI can help ease your organization's reshoring transition period with our Chinese market due to localization. Many U.S headquartered companies are understanding the benefits of localized production, this is something many foreign companies have understood and benefited from for decades.
Reshoring is on track to create more manufacturing jobs in the US than foreign direct investment for the third year in a row in 2022. This may lead to large reshoring issues that unfortunately the labor shortage in the U.S. is putting a ceiling on the number of overseas manufacturing jobs we have the capacity to absorb. This is another reason why finding a cable assembly manufacturer as soon as possible is crucial. Look to cable manufacturers like NAI who have experience working with top brands, and provide their customers with the cable that suits their needs while still ensuring their supply chain and capabilities.
NAI Leverages its China Manufacturing Operations to Facilitate Reshoring
NAI has strategically leveraged its China location to serve the local Asian market while also expanding its global reach. In addition to supplying the Asian market, NAI also utilizes its China location to export cable assembly products to other countries where it makes sense to do so.
Meanwhile, our Asia location remains dedicated to serving the unique needs of the Asian markets, enabling us to provide customized solutions that meet the diverse requirements of our customers.
However, NAI is in a unique position to use its China manufacturing plants to support and facilitate reshoring from China to other countries. Moving production operations out of China can entail significant equipment moves and relocating that may take a long time to accomplish, especially if moves occur in phases and lease provisions become challenging. NAI can provide interim manufacturing or otherwise use our local China resources to facilitate the move.
Localization is driving large cases of Federal Direct Investment in the U.S. primarily for two reasons: First, the U.S. remains the biggest market in the world with a healthy economy and stable business climate relative to other countries. Secondly, the incentives associated with the infrastructure and Inflation Reduction Act bills will apply only to products that fit the bills' Made in North America provisions.
According to The White House, the "Made in America Laws" provisions refer to, "all statutes, regulations, rules, and Executive Orders relating to Federal financial assistance awards or Federal procurement, including those that refer to "Buy America" or "Buy American," that require, or provide a preference for, the purchase or acquisition of goods, products, or materials produced in the United States, including iron, steel, and manufactured goods offered in the United States".
With a large network of global supply chain partners NAI is able to provide growth within its customer's local economies. If you are looking to participate in the reshoring trend of your cable assemblies to your local area look no further than NAI.
Reshoring Trends and The Electrical Components & Appliances Industry
Reshoring trends greatly impact the electrical components, especially for the EV (Electric Vehicle) and appliance industry. Cable assembly manufacturers in the U.S., like NAI, are now supporting the EV charging markets. Custom cable assemblies have a large hand in the ever-growing EV charging market. As the demand for more EV batteries continues there is a need for reliable, high-quality custom cable assemblies.
Cable assembly manufacturers who enter the EV charging industry need to have new technologies to help develop processes, optimize cable assembly designs, and their applications. When it comes to reshoring of cable assembly production, NAI can help support the ever-growing need for reliable cable assembly manufacturing in the EV charging industry. NAI can help develop high-quality, outstanding-performing, and reliable cable assemblies for EV charging.
Reshoring is supported by government incentives. For example, the Inflation Reduction Act will have one of the most significant impacts on reshoring and Federal Direct Investment primarily on EVs and EV batteries, both of which were previously heavily import-dependent, especially batteries from China.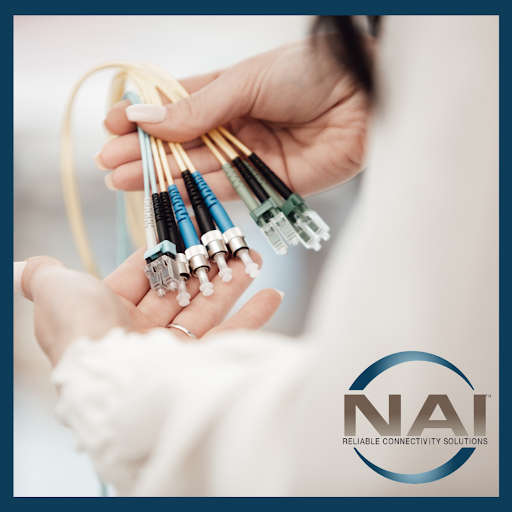 Contact NAI For Reliable Connectivity Solutions
The reshoring trend is driving significant growth and innovation in the cable assembly industry, as businesses look to secure their supply chains and enhance the performance and reliability of their products.
Partnering with NAI will provide you and your organization with the cable assemblies you are looking for. There are many benefits to your organization by following the reshoring trend, but it is crucial to find a domestic cable assembly company that provides you with everything you're looking for and more.
With NAI's experience, expertise, and commitment to excellence, NAI is the ideal choice for businesses looking to stay ahead in today's competitive marketplace. Contact NAI to build reliable connectivity solutions near your organization and support your reshoring efforts.