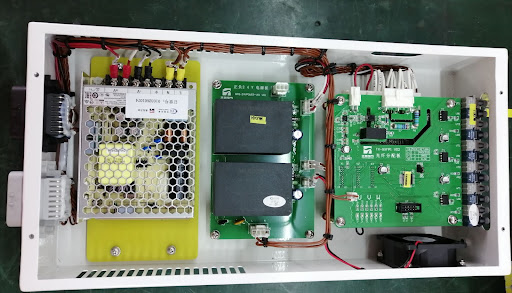 01 Feb

What Are Box Build Assemblies And Their Benefits?

Box build assemblies form the base of many of our electronic devices. From computers to life-changing medical equipment to industrial control panels, box build assemblies are a great cable assembly solution.

We rely on proper box build assembly to ensure our technologies function as intended. Standard box build assembly and mechanical engineering capabilities are integral to NAI, but our customization options go way beyond just the standard.

NAI specializes in box assembly manufacturing, driving quality and efficiency through every step of the process. To learn how NAI can help propel your business goals through box build assembly, read on as we cover all you need to know.
What Is A Box Build Assembly?
Before moving forward with this product, you should really understand exactly what purpose it serves. Box build assembly systems, also known as box builds, are an overall systems integration.
It involves arranging printed circuit boards (PCBs) and/or other custom cable components to form a complete system. They range in complexity from a single PCB in a small enclosure to complex electromechanical systems that undergo several steps of the subassembly.
What Are the Different Types of Box Builds?
The materials and parts used in different box builds can vary widely from project to project. While some boxes require less assembly than others, all require strong technical expertise. Either way, box build assemblies fall into two categories: simple and complex box builds.
What is a Simple Box Build Assembly?
Simple box build assemblies often involve fitting a terminal block or printed circuit board (PCB) into a box or enclosure with few to no other complex processes.
What are Complex Box Build Assemblies?
A complex box build assembly often requires additional steps and components, such as connecting a PCB to the display of a user interface, building fully integrated systems, or other complex subassemblies.
At NAI, we offer options for both simple box build assemblies and complex box build assemblies. Whatever type of box build assembly is needed for your interconnective cable project, NAI is here to help!
NAI's Box Build Assembly Process
Box build assembly covers nearly every phase of electronic systems manufacturing, from idea to execution. In addition to designing the enclosure, printed circuit board assembly may involve installing circuit boards, cables, connectors, terminal blocks, controllers, and even entire electrical or pneumatic systems.
As you can see, box build assemblies are incredibly comprehensive. This extreme level of detail allows for NAI to precisely meet your box build assembly needs.
But, this level of expertise requires clear communication from our clients about what their exact end goals are, which is relayed through a bill of materials that distinguishes what components are truly needed. To make sure your bill of materials is correct for your order, our recent box build blog covers NAI Group's entire box build & panel assembly process to help you prepare.
What Are Some Common PCB and Box Build Assembly Applications?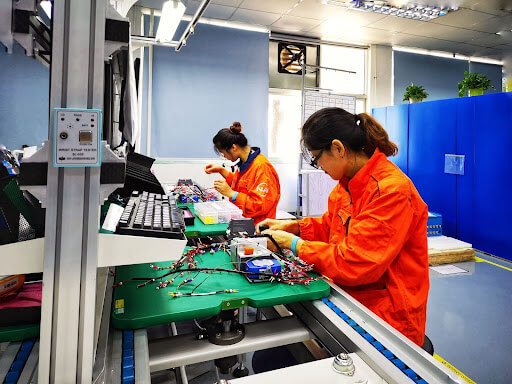 Everything from your cell phone to your computer monitor requires printed circuit board assembly. Common examples of box build assembly applications include the following.
Box Builds as Panels
Control panels are integral to the manufacturing industry and drive the operation of heavy machinery. In addition to circuit boards, a control panel may contain switches, transformers, motor drives, contractors, breakers, and other electrical components that keep the machinery running safely and reliably. NAI can manufacture whatever control panel your business requires.
Use Box Builds for Integrated Circuits
ICs are used in virtually everything, from computers to cell phones to home appliances. An integrated circuit (or IC) is the fundamental building block of all modern electronic devices.
An IC is an integrated system of numerous miniaturized and interconnected components embedded into a thin substrate of semiconductor material. ICs allow for faster speeds and greater capacity all while evolving into smaller and smaller sizes. View our full electro-mechanical design capabilities to see how NAI can assist in your next project.
Choose Your Box Build Assembly Cable Assemblies
You can find cables in industries ranging from utilities, manufacturing, technology, and more. By working with NAI, a custom cable assembly manufacturer, they can help you choose the best cable type, connector options, terminal blocks, insulation materials, and more. We offer product options for copper, fiber optic, and hybrid cable assemblies.
NAI's Top Cable Harness Options
As a quality cable harness manufacturer, NAI utilizes experienced assembly personnel, as well as automated manufacturing equipment. Cable harness assembly often incorporates a number of cable subassemblies.
These intricate structures spread out from the main harness, with many utilizing different connectors depending on the equipment they have to attach to. Our cable harnesses are completely customizable, especially for cable type, conductor type, insulation type, connectivity options, and more.
You can find printed circuit board assembly and box build assembly applications in nearly every industry. While box build assembly is most commonly used for computerized control in industrial applications, there are also applications in medicine, aerospace, utilities, telecommunications, and more.
For tips on deciding what's best for your company, our recent blog covers how to choose a box or panel build source for a control panel assembly that fits your particular needs. Our range of products are all customizable and high-quality.
Benefits of Using A Box Build from NAI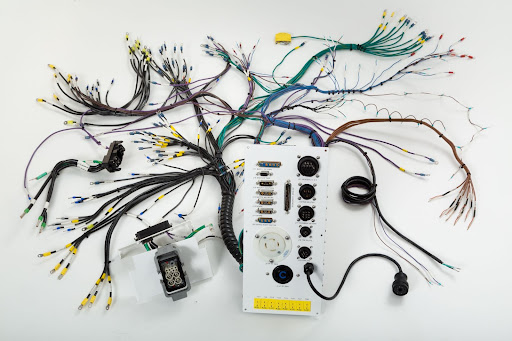 An electronic manufacturing service provider like NAI offers several benefits for its customers. Furthermore, a fully customized product means you do not have to worry about compatibility issues later in the process.
1. Reduced Costs with NAI Box Builds
NAI's Global Supply Team purchases box assembly components at competitive prices, often reducing the total cost of the project. And, NAI's manufacturing experience and expertise allow us to optimize production efficiencies.
2. Find Customized and High-Quality Box Build Assemblies
When you work with NAI, you can select parts from those we recommend that meet your quality standards. We also offer detailed testing of many parts, cable assemblies, and more. Our quality control staff leverages state-of-the-art equipment to ensure your product performs to our standards throughout the manufacturing process.
3. Excellent Design Assistance for Interconnect Solutions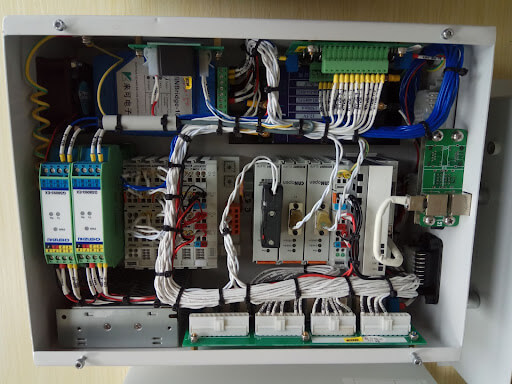 Our New Product Introduction team provides the early planning and readiness needed to optimize the production process. In addition to evaluating the design, the team incorporates best practices, ensuring a smooth transition from the planning to the manufacturing stages of production while helping reduce complexity.
Our customers have access to the following services that fulfill all their box build assembly needs:
Sublevel assembly, such as control panel assembly and wire harness assembly
Product assembly
Component labeling
Housing fabrication
Software configuration
Testing
Packaging
Shipping
NAI offers turnkey box build assembly solutions for all business types. Our services are comprehensive and will leave no need untouched. We will turn your box build assembly project into reality based on your specs. Plus, our representatives will guide you through every step of the process, from assembly to shipping.
Providing Out-of-the-Box "Build" Assembly Solutions for Our Customers
When moving forward with your standard or custom box build assembly, your box build manufacturer should have plenty of years of experience with electromechanical design. At NAI, we are the industry leaders in interconnectivity solutions – and have been since our inception in 1993.
Box builds offer a great way to save time and money. But outsourcing your supply of essential components and services from your business can be stressful. With NAI, it doesn't have to be.
Rest easy knowing the professionals of box build assemblies are working for you. Looking for a global leader with advanced box build assembly solutions? Contact NAI today!