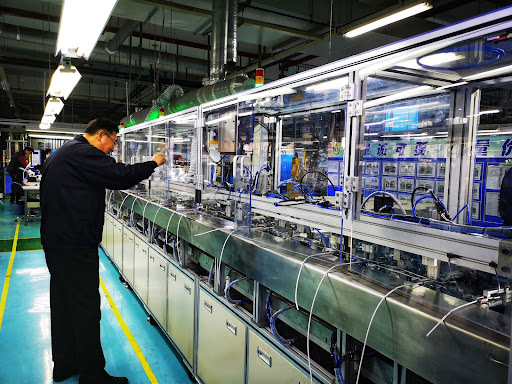 19 Sep

Why NAI is the Best Interconnect Solutions Manufacturer
Interconnect Solutions with NAI
Our world runs on technology, and interconnect solutions make the technology possible. Without expert interconnect solutions providers like NAI, the world would look very different.
Interconnect cables and interconnect solutions are becoming increasingly essential to a range of major industries. These include medical technology, telecommunications, industrial technology, and datacom. If you are a professional seeking effective solutions in these industries, you know the significance of finding the best interconnect solutions for your business operations.
If you are seeking the best partner for all your interconnect and cable assembly needs, NAI provides high-quality cables with unmatched expertise. Interconnect projects often involve high stakes, usually corresponding to multi-million dollar project operations that require efficiency and reliability. With stakes this high, you need a partner you can trust for all your interconnect solution needs.
NAI provides clients with the best interconnect solutions for diverse industries. Customers can select from multiple capabilities and design services, and NAI offers convenient scalable engagement options to suit each client's exact design requirements. With a global footprint and customer base, we deliver high-quality cables while avoiding costly supply chain disruptions. This makes NAI the interconnect solutions partner upon whom you can rely.
The Best Custom Cable Assemblies Available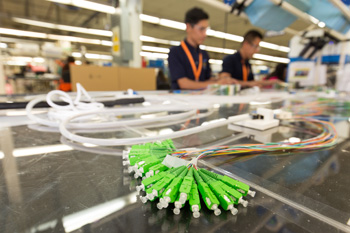 NAI offers you several excellent cable assembly options for numerous industry needs, including the medical, industrial, and telecom industries. Specifically, NAI offers state-of-the-art fiber optic, copper, and hybrid cable assemblies, which can be customized to optimize the connection of various types of industry-specific equipment and instruments.
In addition to fiber optic, copper, and hybrid cable options, NAI's Global Sourcing team also offers many components for use in its assembly production, such as:
Conductors (both solid and stranded, with multiple options in size and color)
Insulation materials
Connectivity options (such as pins, covers, housing, connectors, and contacts)
Terminal blocks and enclosures
Ferrules
Strain reliefs
Terminal blocks
Tubing
When you acquire your cable assemblies with NAI, you will benefit from our innovative Global Sourcing Program. This program employs the expertise of procurement professionals and a global network of established suppliers to meet all global cable demands, minimizing delivery delays and often reducing costs.
Thus, with NAI you will not only get the best cable assembly solutions for your industry-specific needs but you will also experience prompt service and lower costs compared to other interconnect solution providers.
Leading Hybrid Cable Assemblies
In addition to its excellent range of fiber optic and copper cables, NAI offers the industry's best hybrid cable assembly options.
Depending upon your industry, assembly requirements may require multiple cables of different types. With NAI, you have access to superb hybrid cable interconnect solutions, consistent manufacturing to enable your prompt deployment and efficient installation.
Additionally, NAI will work with you to customize hybrid cable assemblies to meet your specific interconnect needs. Have questions about a specific type of project, you can always ask an NAI expert.
Expert Assembled Cable Harnesses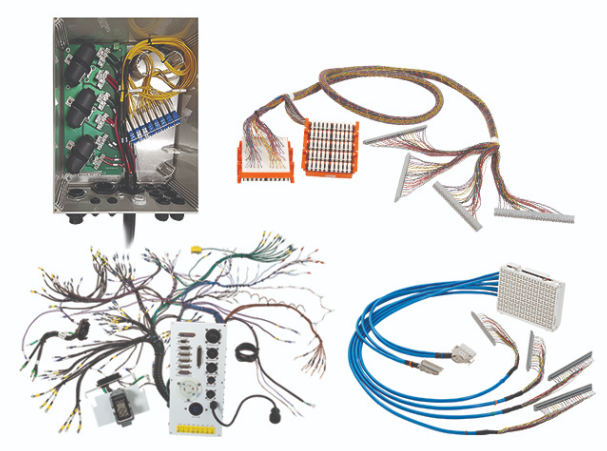 In addition to our excellent cable assembly options, we also offer exceptional cable harnesses for a range of industry needs. If you need complex cable harnesses, NAI will assist you in developing unique harnesses based on your exact specifications.
We carry harnesses that contain all cable types — fiber optic cables or copper cables, including copper power cables — both solid and stranded conductor types with many connectivity options. NAI can produce harnesses that are simple, as well as complex – with many circuits and connectors.
Many cable harnesses are often complex in their construction, using various types of cables, circuits, connectors and other components in each design. Given the importance of cable harnesses to your industry, you certainly want to ensure that your cable harness provider possesses the necessary expertise and competencies to deliver the harness solutions you need.
NAI possesses just such expertise, using industry-leading tools, visual aids, and automation to construct the best cable harnesses on the market today. Further, our advanced manufacturing processes allow you to customize your cable harness orders conveniently and efficiently.
Explore Electromechanical Design
Thanks to our high-quality box build and panel build assemblies, NAI can provide you with any possible electromechanical design configuration you may require. All of NAI's build box assemblies, panel build assemblies, and terminal block assemblies can be built to your exact specifications and the necessary nuanced requirements of your particular industry.
In addition, NAI can incorporate different mechanical components into your electromechanical assembly specifications, such as:
Enclosures
LEDs
Fuses
Patch panels and patch panel cabinets
Terminal blocks
Fans
Switches
Sensors
With NAI's scalable product design engineering, you can provide your own print specifications to customize your electromechanical design on your terms. Alternatively, NAI can also design your electromechanical assembly from the ground up or just provide design assistance. It's just one of the many benefits of choosing NAI as your interconnect solutions manufacturer.
Choose the Experts in Interconnect Solutions
As always, our leading global procurement professionals provide you with the most cost-effective service without sacrificing quality. The result is a high-performance, customized interconnect design that comes with prompt service and provides high value.
NAI provides a high level of quality and assurance in its interconnect solutions products. A key differentiator for NAI is its lean management culture that enables the company to be agile and nimble when major decisions need to be made, such as investments required for new equipment or production changes. And we are able to ramp up quickly for new projects. NAI's leadership team is accessible and ready to move quickly to meet its customer demands.
Interested in learning more about NAI and how we can provide you with interconnect solutions? Ask an NAI expert today. Our global manufacturing footprint, broad design capabilities, leading-edge Quality Management Systems, and dedication to our clients make us an attractive partner for globally sourced cable assemblies.