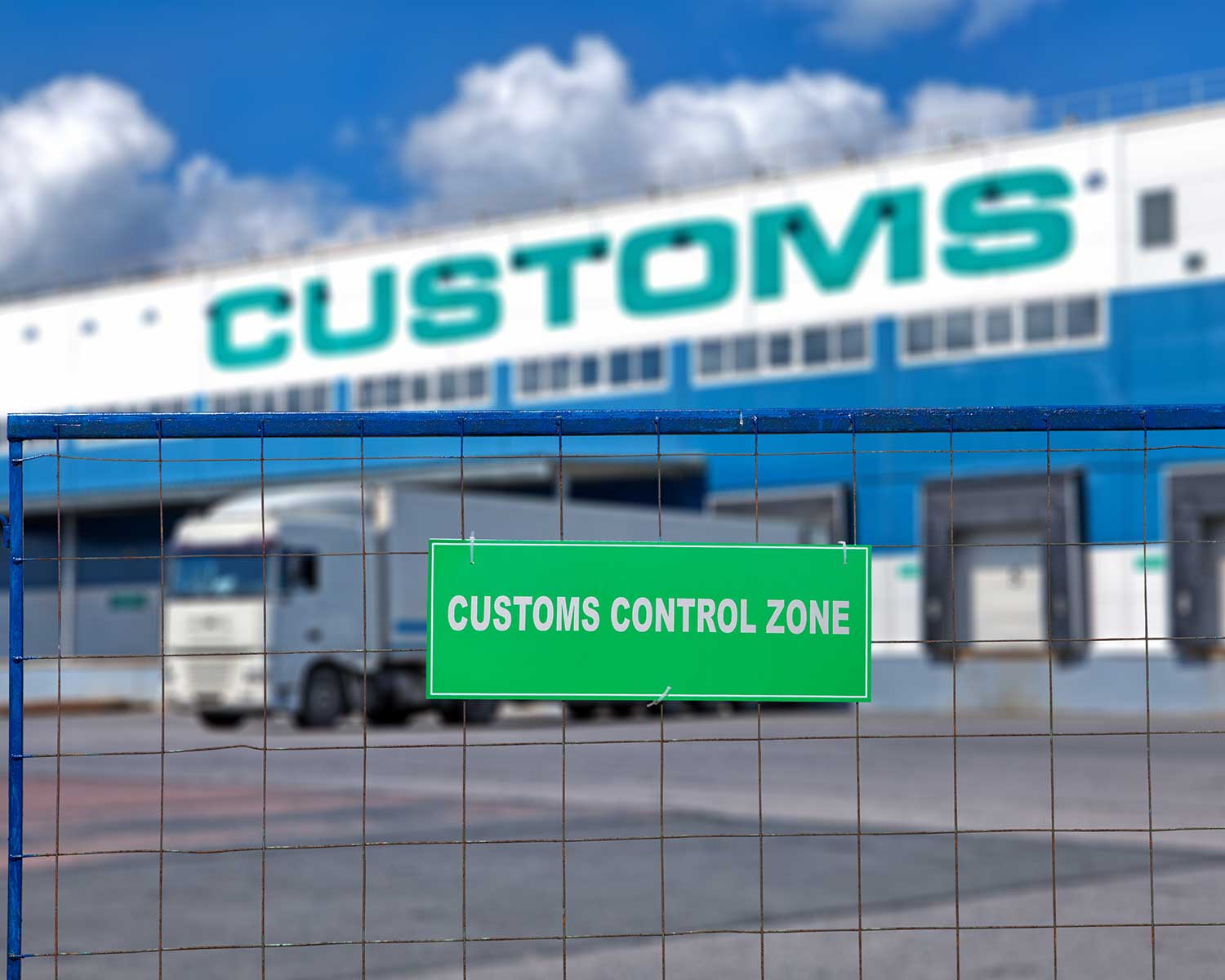 07 Dec

Shipping Delays & CTPAT Certifications

Is your supply chain slowing down at the border? Companies with their C-TPAT certification have demonstrated a commitment to safer transportation, enabling them to clear customs faster.

It is no secret that the global supply chain is in crisis mode. The pandemic, economic recovery, surging product demands, labor shortages, and even shipping debacles have all contributed to the strain — and the tension is unlikely to relax any time soon.

One of the most prominent hurdles that shippers must clear occurs at the border, as inspection delays can slow cross-border shipping to a crawl. These inspections are conducted by the US Customs and Border Protection (CBP). As essential to ensuring national security as they are, they still contribute to time-consuming delays.

In an effort to enlist private sector collaboration in border security, the CBP created the Customs Trade Partnership Against Terrorism certification, or CTPAT. Companies that obtain this certification must demonstrate their commitment to secure cross-border shipping through frequent auditing, but if they do, their ability to cross the border is greatly enhanced.

Here's a look at what CTPAT certification does and how it helps NAI deliver connectivity solutions to clients faster.
Shipping and CTPAT
The supply chain has been hindered by a series of complications this year, one of which has been inspection delays in interstate commerce at the border. Urgent shipping needs don't negate the importance of the border security and counterterrorism efforts that the CBP carries out, and anything that the private sector can do to aid in the effort is crucial.
Having seen the benefit of enlisting private sector cooperation, CTPAT certifications were created to help their shipments cross borders more efficiently. Companies with CTPAT certifications have proven their commitment to national security, and can cross borders faster.
CTPAT Certification: Origins and Benefits
Drafted in 2001, the C-TPAT certification was originally designed as a response to 9/11. Its intent was to heighten container security at ports and borders across the nation, and the idea was to incentivize private sector cooperation. If companies took a more proactive role in maintaining a secure supply chain at every level, the risk of terrorist infiltration would be reduced.
To that end, companies that obtain their CTPAT certification are required to voluntarily comply with frequent audits, present security profiles of their supply chain infrastructure, and are assigned a Supply Chain Security Specialist to help them shore up any weak points.
If they successfully complete these steps, they are deemed a low-security threat, and can move through border check points with fewer inspections. The CBP lists some of the benefits of CTPAT certification as:
Fewer CBP examinations
Front-of-the-line inspections
Possible Stratified Exam exemption
Shorter wait times at the border
Assignment of a Supply Chain Security Specialist to the company
Access to the Free and Secure Trade (FAST) Lanes at the land borders
Access to the CTPAT web-based Portal system and a library of training materials
Possibility of enjoying additional benefits by being recognized as a trusted trade partner by foreign customs administrations that have signed Mutual Recognition with the United States
Eligibility for other U.S. Government pilot programs, such as the Food and Drug Administration's Secure Supply Chain program
Business resumption priority following a natural disaster or terrorist attack
Importer eligibility to participate in the Importer Self-Assessment Program (ISA)
Priority consideration at CBP's industry-focused Centers of Excellence and Expertise.
From pilot program eligibility to training resources, the CTPAT certification clearly carries many advantages with it — if companies are willing to invest in safe cross-border shipping.
CTPAT Certification: What it Means for You
Although CTPAT certification was initially developed as a means for combatting terrorism, many of the above benefits can help alleviate supply chain strains. A CTPAT certificate helps get shipments across the border faster in several ways, namely:
Fewer inspections. Since CTPAT certified companies have already proven their compliance, there's less need to check them as often. Fewer inspections means fewer delays, which means clients will get their products sooner.
FAST Lane processing. Once every link in the supply chain has been secured, trusted travelers may receive expedited processing. This speeds up delivery, and eases supply chain strain in the process.
Moving to the front. When inspections are needed, their delays are compounded by waiting for other exams to be completed first. CTPAT certifications moves the shippers that hold it to the front of the line, so they can complete their inspections faster.
By reducing the number of required inspections and expediting those that must be done, CTPAT certification gives shippers more resiliency, helping them overcome supply chain hardships.
NAI: Overcoming Supply Chain Strain
NAI didn't just obtain its CTPAT certification to move products faster; we did it because it was the right thing to do. A CTPAT certification proves that a company will be diligent in joining the fight against terrorism by practicing safe cross-border shipping, and NAI is committed to doing exactly that.
Our connectivity solutions are in high demand across multiple industries, and we recognize the value of meeting our clients' demands securely. Part of that is overcoming volatile supply chain dynamics to deliver our goods when they're needed, and our CTPAT certification helps us get the job done. Contact us today, and we'll supply you with the connectivity solution your application requires — and supply chain issues won't stop us.