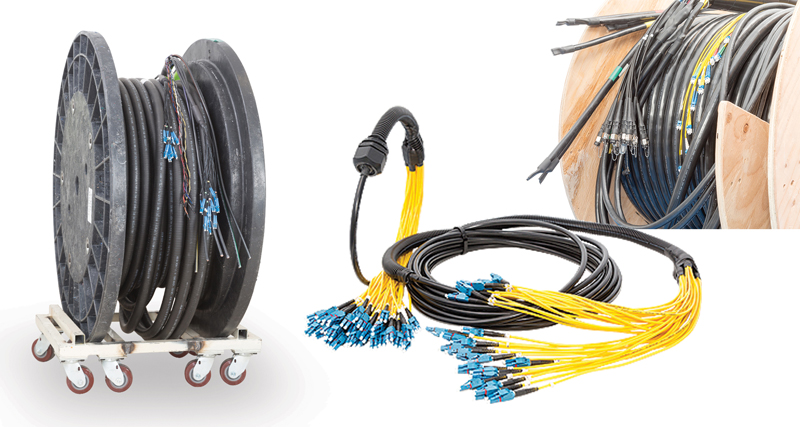 24 Sep

NAI, the Best Quality Assurance in Hybrid Cable Assemblies

NAI is a leading global manufacturer of cable assemblies. Currently, it operates seven plants worldwide, employs thousands of skilled personnel, and produces millions of cable assemblies and other interconnect products annually. To be a global leader, NAI strives to have the best quality assurance for hybrid cable assemblies.

NAI creates certified cable assemblies for a diverse variety of industries, including medical institutions, telecom companies, data collection, and industrial technology. The NAI Group is unique because of the variety of customers it serves and the assortment of cable types it produces. In addition, customers have chosen NAI because of its global footprint and agility to make fast investment decisions and quickly ramp up new production.

With decades of operation, NAI is experienced in complying with the rigorous regulations enforced across all kinds of businesses. Whether you need fiber optics, copper connectivity solutions, a hybrid assembly, or another type of interconnect product, you can trust NAI's quality assurance in the production of cable assemblies.

Learn more below about how NAI provides some of the best quality assurance on its cable assembly and harness products.
Quality Assurance in Fiber Optic Cables
Many components in NAI's manufacturing programs include fiber optic cables. Fiber optics is an industry that is constantly evolving and changing. Learn more about the future trend in fiber optic cables in our popular future of medical fiber optics blog.
Currently, NAI produces fiber optic cable options such as Single Mode, Ribbon, Multimode, Duplex, Simplex, and Hybrid cables. When customers request custom cable assembly orders of quality hybrid cable assemblies that combine fiber optics with copper cable types, NAI is happy to comply.
Along with all its other fiber optic products, NAI designs medical fiber optics. Medical fiber optics enable healthcare professionals to operate with extreme precision and perform minimally invasive surgeries. There is no better testament to NAI's high-quality standards than the healthcare industry's trust in its safe, sterile medical fiber optic cables.
Creating Leading Copper Cable Assemblies
For their copper cable assemblies, NAI sources superior copper components for cable assembly. Copper has high electrical conductivity and resistance to corrosion. These features, combined with its pliability, making it ideal for basic patch cords as well as complex harness assemblies.
NAI's copper cable options include Hook-up Wire, Multiconductor, Coaxial, and Category cables. Additionally, NAI manufactures hybrid cable assemblies that combine copper with fiber optic cables. If your company needs sophisticated custom copper cable or hybrid assemblies, NAI should be the first place you turn to.
Over the years NAI has proven itself to be a leader in the custom copper cable assembly industry.
Cable Harness and Assembly Quality Standards and Certifications
At NAI, quality assurance in cable assemblies is the number one goal. To achieve this goal, NAI's global production and distribution facilities maintain a number of certifications, including:
ISO 9001:2015. – A generic certification for meeting product requirements and providing excellent customer satisfaction.
ISO 13485: 2016 – For maintaining quality assurance in medical cable assemblies.
TL9000-H 6.2/5.7 – For meeting quality standards in telecom products.
AS9100 REV D – For manufacturing high-grade aerospace products.
2021 C-TPAT – The CTPAT program is composed of private companies working in partnership with the U.S. government to strengthen border security. Thanks to this partnership, NAI products are kept safe and inspected regularly during transport.
UL and C(UL) Certifications – Safety certifications issued for producing dependable electrical products.
These certifications help demonstrate that NAI is an industry leader with reliable products for its clients. All NAI cable fibers are kept clean throughout the manufacturing process and harnesses are tested on working boards. Other quality control processes include:
Product Quality Planning Project Status Report
Out of Box Audit for incoming material
Monitoring by calibration technicians
As for additional certifications, NAI has been certified by Intertek and NADCAP. NAI strives to maintain the highest standards when it comes to its cable products and regularly monitors new quality management systems and certifications that are relevant to cable manufacturing for any customer request.
APQP
Quality-One International offers the following description of APQP, a proven quality process in the automotive industry. NAI employs the APQP process in its organizational structure and manufacturing processes, which have become ingrained as part of the company's DNA.
Advanced Product Quality Planning or APQP is a structured approach to product and process design. This framework is a standardized set of quality requirements that enable suppliers to design a product that satisfies the customer.
The primary goal of product quality planning is to facilitate communication and collaboration between engineering activities. A Cross-Functional Team (CFT), involving marketing, product design, procurement, manufacturing, and distribution, is used in the APQP process. APQP ensures the Voice of the Customer (VOC) is clearly understood, and translated into requirements, technical specifications, and special characteristics. The product or process benefits are designed through prevention.
Measuring Performance of Cable Manufacturing
NAI utilizes multiple organizational layers to observe and measure performance. For example, Black Belt teams monitor production and take daily key performance indicator (KPI) measurements. Six Sigma techniques are used to reduce unwanted product variation and improve quality assurance.
Additionally, production teams test cables to ensure they meet NAI's standards. Fiber optic cables are polished, checked for attenuation, and subjected to immersion testing. Copper cable assemblies have their conductivity and tensile strength measured. Constant monitoring enables NAI employees to quickly notice and prevent potential quality issues.
NAI Quality Management Systems (QMS) are established for each custom assembly project to ensure the production of custom cable harnesses and other interconnect products without defects. When clients choose NAI as their interconnect partner, they know that they are choosing a reliable product that will function as described.
Cross Training
NAI could not maintain its product quality without a highly qualified workforce. That's why NAI utilizes cross-training. Cross-training rotates employees through different positions. By participating in regular rotations, operators maintain familiarity with all of NAI's manufacturing functions. Their long-term improvement is tested through periodic assessments of skill points.
There is no such thing as an unskilled laborer at NAI's cable manufacturing plants. All our production plants follow the 3×3 Principle. Every operator working in an NAI manufacturing site must be an expert in three different process operations. Simultaneously, three different operators must take part in each process operation. This structure ensures that every operating employee is trained to excel and that every manufacturing operation is overseen by multiple skilled workers. Furthermore, these cross-training requirements ensure smooth and ongoing production operations.
Choose NAI For Quality Cable Harnesses and Cable Assemblies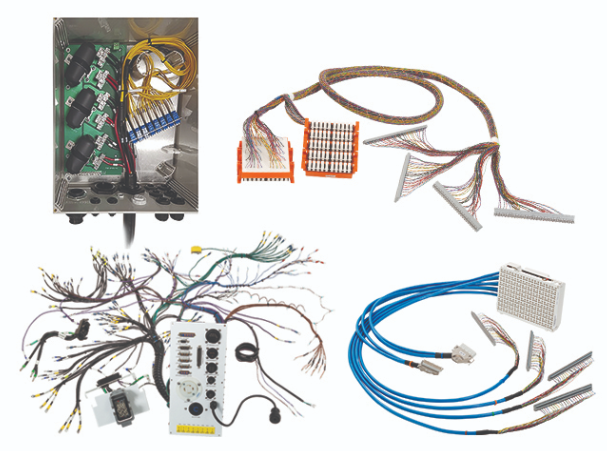 NAI is the number one source for quality cable assemblies and cable harnesses. Medical device manufacturers count on NAI to design reliable medical fiber optics. The data industry uses NAI's cable assemblies to transmit high volumes of sensitive information. As industries continue to implement more uses of technology, the reliance on NAI custom cable assemblies grows.
Around the world, NAI is entrusted with creating products for multi-million dollar connectivity projects, and for devices that people's lives depend on.
To begin working with NAI, or learn more about our process, ask an NAI expert. The team will ask about your business, expectations, and connectivity needs. They will collaborate with you to determine how NAI can best meet your business's interconnect requirements. If you need specialized custom products, NAI's engineers can help you design unique connectivity devices with several engineering engagement options.
In an increasingly interconnected world, it is vital to utilize the best possible connective cables. You deserve products that meet your high standards. And you can find those products right here at NAI.