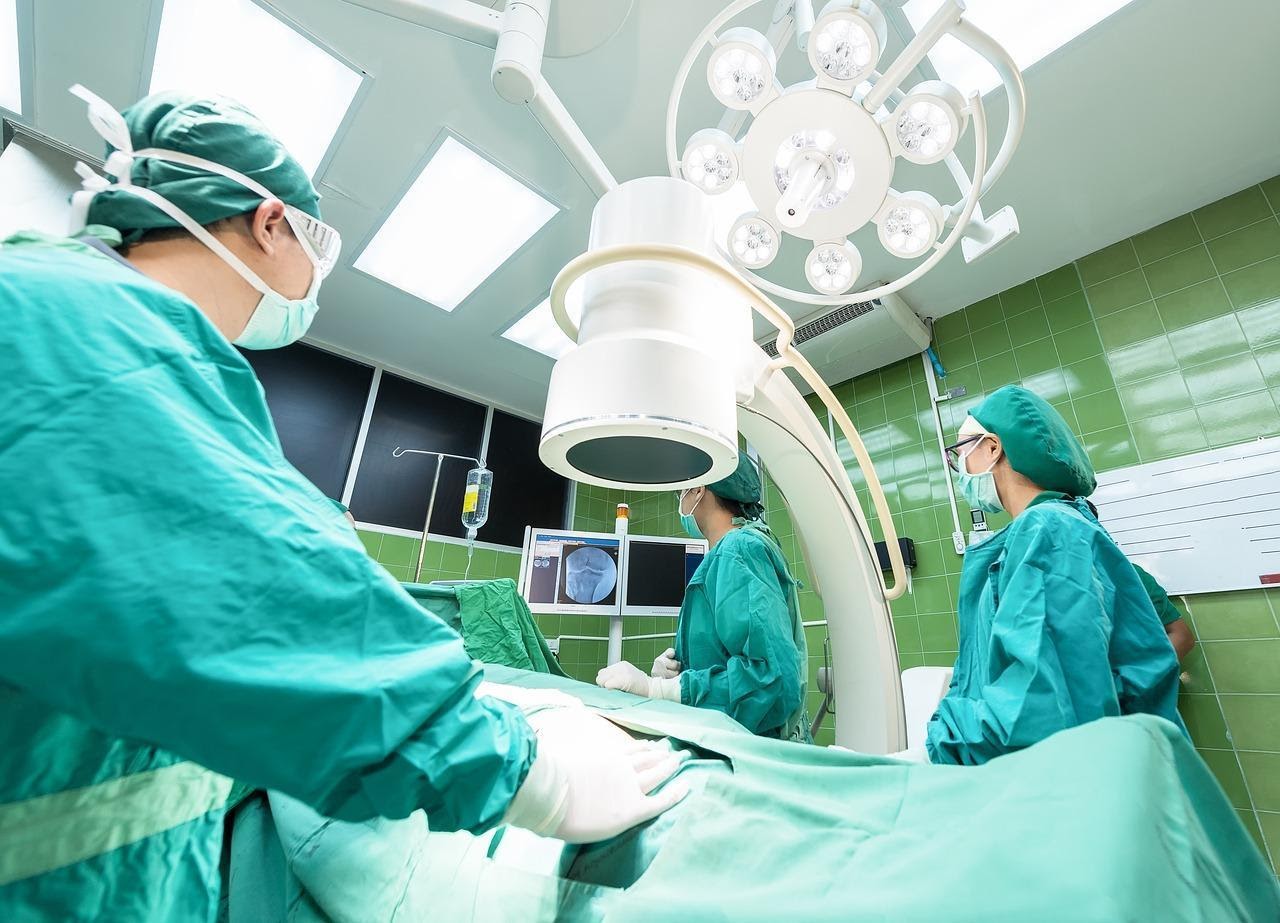 16 Mar

New Medical Technology Trends for Medical Devices
Trends in Medical Device Technology
The year 2020 brought a lot of changes to the world, as the COVID-19 pandemic affected nearly every aspect of life. In particular, we saw many changes to the way the world worked together. Doctors, researchers, companies, and countries collaborated in new ways, sharing technology and medical advancements that could help treat or stop the spread of the virus. As we enter into 2021, this trend toward globalization, knowledge sharing, and common goals is set to continue in several areas, especially medical technology. We continue to see significant developments in all kinds of technology, like networking speed, artificial intelligence, production materials, fiber optic technology, wired and wireless capabilities, and more. With these advancements and better components becoming available, medical devices evolve along with broader medical device technology trends.
Trends in Medical Device Technology Anticipated This Year:
Here's our list of medical device technology trends we expect in the future.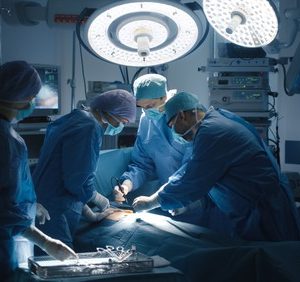 Imaging Equipment
A thorough understanding of the human body is the key to making any diagnosis. Breakthroughs over the past several decades have included MRI machines, ultrasound machines, PET scanners, and CT scanners. All of these devices provide noninvasive insight into the human body.
More recently, artificial intelligence (AI) in medical imaging has shown extremely promising clinical applications. Leading AI can scan and compare images quickly, crunching data and making predictions that contribute to more accurate diagnoses with fewer tests and less time required. Medical experts can combine advanced imaging machinery and AI to catch diseases sooner, allowing treatment to begin in the earliest stages.
Wearable Devices
Wearable technology has been on the rise over the past few years. From Fitbits to Apple Watches, the trend shows no signs of slowing in 2021. New wearable devices, such as Amazon's Halo, take the exciting ability to track and quantify your health status idea to a new level.
In addition to the health, monitoring features many users have gotten used to, like step counters or even heart rate monitoring, new wearable medical technology in the healthcare industry promises to open further opportunities for health monitoring that will allow patients and providers alike more insight into wearers' health. Examples include wearable ECG monitors, cuffless blood-pressure monitors, and even self-adhesive biosensor patches that allow patients to move around freely while the technology gathers valuable info.
Fiber Optic Technology
During the lockdowns and social distancing protocols required by the COVID-19 pandemic, telemedicine has seen significant growth in popularity. With increases in fiber optics and networking speed and availability, computer-assisted surgery and telesurgery become increasingly possible. A new report from December 2020 discusses the first public demonstration of remote telesurgery over the 5G network. Italian doctors performed throat surgery on a cadaver over a distance of 10 miles, an exciting milestone for telesurgery. As surgical robots become more common and accepted in hospital operating rooms, and network advances like 5G, offer increased speed and stability, telesurgery becomes increasingly possible as a way to increase precision and efficiency while minimizing time and costs.
3D Printing
In 2021, experts predict 3D printing in the medical field will grow by as much as 17.8%. Many 3D printed pieces are used in prosthetics, and printing living tissue has become a possibility. There are also ambitions of printing usable organs in the near future. Several organizations are working toward solving a worldwide donor organ shortage through the use of 3D printers. Medical technology continues to refine the design of organs and the materials available for use as printing material. Since their debut, 3D printers have increased in speed and reliability, and many designs are freely shared.
Bone Cement
Bone cement fills in the gap between artificial joints and the existing bones. Though various types of bone cement have been used for centuries, the products used in this medical treatment have expanded and advanced in recent years. More recently, the term "bone cement" has come to include numerous polymers. The latest technologies have increased positive surgical outcomes. Newer types of bone cement have increased the longevity of artificial joints, which has led to fewer surgeries over patient lifetimes.
Pharmaceutical Distribution
Pharmaceutical error rates vary from roughly 1% to over 100% based on the setting. Resolving the source of these errors could save thousands of lives every year. Recent years have seen various advancements in prescription disbursement technology that reduces the number of errors and ensures that patients are receiving the correct drugs. Integrating technology from robots to checklists into the disbursement of medications has significantly reduced the number of errors and improved patient outcomes.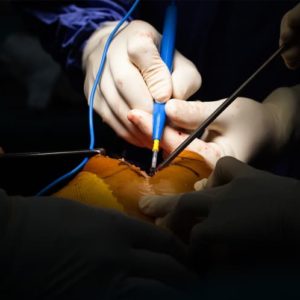 Defibrillators
Defibrillators are designed to be used by nonmedical personnel to assist in the event of a cardiac event. Recently, defibrillators have become more commonplace and are required in numerous public spaces. Several companies are currently developing external defibrillators that can access a patient's heart rhythms and react automatically. Remote monitoring systems are being designed that allow either human monitors or computer systems to evaluate cardiac health and immediately intervene or contact the patient's healthcare provider.
Patient Monitoring Cables
Patient monitoring cables make up crucial monitoring systems and control the flow of patient information to any device or medical professional. These systems can track cardiac or respiratory activity and many other vital signs, and they can handle many of them almost simultaneously, letting doctors and nurses know if patients are stable or if an emergency needs attention. But without solid, reliable cable assemblies to connect and transmit data from patients to their doctors — from well-organized assemblies in an ICU to tiny surgical assemblies — all the other medical technology devoted to gathering that data is effectively useless.
Dependable Connectivity Gives Doctors Life Saving Data
Dependable connectivity helps doctors get the data they need to protect their patients' health. Remote patient monitoring is a major development, letting providers monitor health data without patients coming in for in-office visits. Being able to review the data allows doctors to make adjustments as needed. Patients who need constant monitoring can get constant supervision without being hospitalized. It isn't only remote technology that uses cable assemblies. Reliable cable assemblies within hospitals and clinics are crucial too, where healthcare providers see a large number of patients each day, using medical devices and equipment interconnected with cable assemblies and harnesses.
Takeaways
Medical technology continues to develop at a rapid pace and is an area primed for continued development and innovation. The last few years have seen exciting new trends in the areas of imaging and wearable technologies, 3D printing, and medical cables, along with other technologies. The future will continue to bring us refinement in these areas along with developments in areas we haven't yet imagined.
Having the proper components and confidence in the performance of your device or equipment is key to creating products that better serve humanity. Medical technology moves forward when products perform consistently and accurately throughout their lifetime. NAI provides thoroughly tested and compliant products ready for integration into your technological breakthroughs.
Check out their credentials and experience in providing interconnect solutions to the medical field.