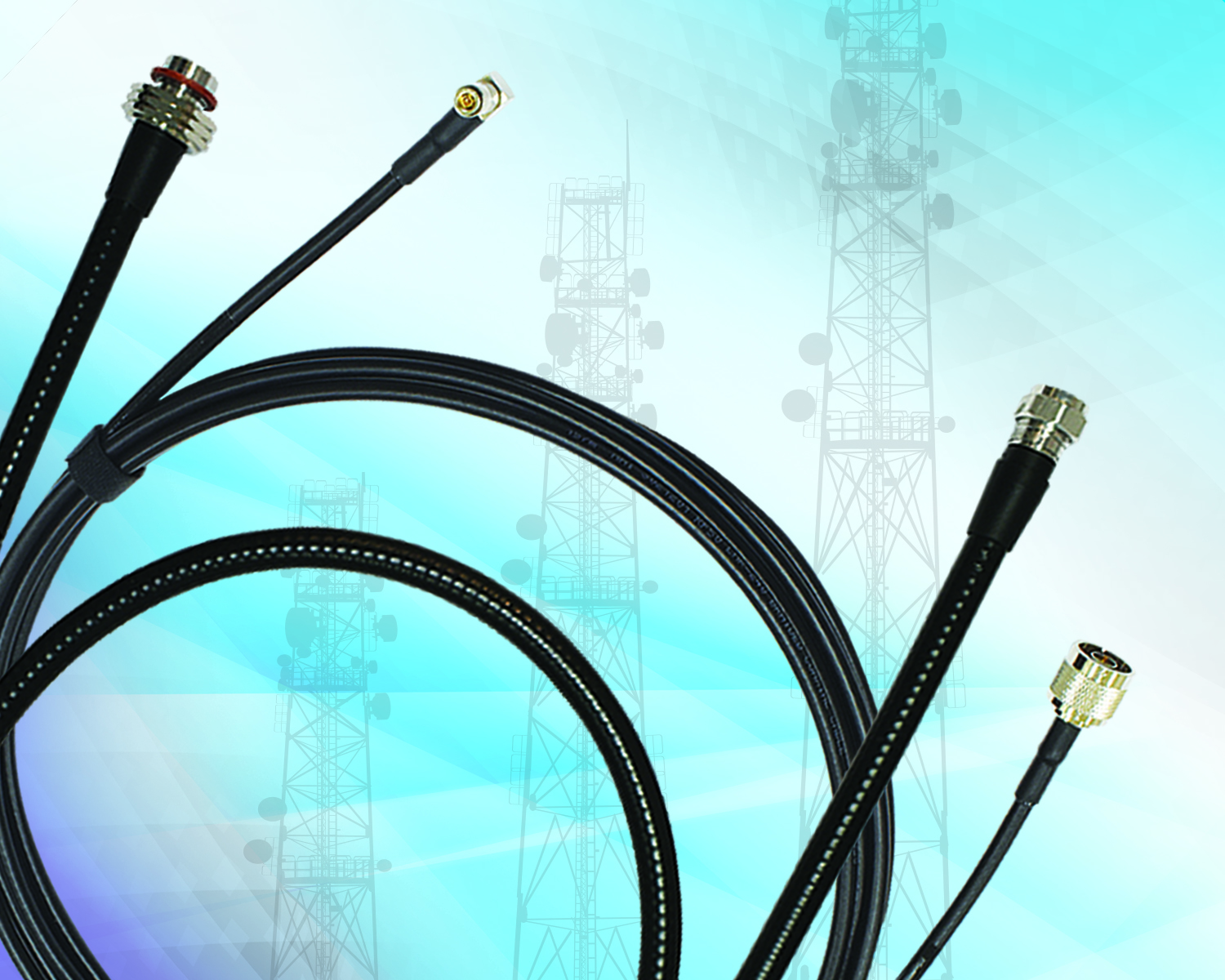 22 Mar

NAI's STEADY LINK® Series-C LMR* Coax Cable Assemblies: Industry-Leading Quality and Performance

Sourcing quality manufactured coax assemblies can be daunting, especially considering the vast array of products available on the market. Add to this challenge the necessity of receiving accurate and timely project quotes, and the process becomes more cumbersome.

As a global leader in manufacturing advanced connectivity solutions, NAI maintains the high-performance and quality standards expected from a top-tier supplier.

NAI's STEADY LINK® Series-C LMR Coax Cables are designed for use in various industries and applications, including industrial technologies, telecommunications, aerospace, and defense. Generally, NAI's STEADY LINK® line of coaxial cables can be used in multiple mission-critical applications where reliability is essential, and downtime isn't an option. Constructed with the highest-quality materials and precision engineering, these cables ensure high-performance connectivity in even the harshest environments.
Introducing the NAI STEADY LINK® Series-C LMR Coax Cable Assemblies
Series-C LMR coax assemblies feature low-loss and have been designed for use in radiofrequency (RF) applications and broadband, microwave, satellite communications, and for implementation of various telecom connectivity solutions. These assemblies feature a ruggedized construction, making them ideal for use as indoor or outdoor interconnects. Their low-loss design ensures optimal signal transmission with minimal distortion. These features make the cables ideal options for wireless and various industrial applications.
Series-C LMR coax assemblies are available in various configurations with 50-ohm impedance. LMR cable assemblies are offered with foil and braid shielding to provide maximum signal protection against interference.
STEADY LINK® Series-C LMR coax assemblies are quickly assembled from inventoried components, with quick-delivery programs available. Standard LMR cable assemblies are available in custom lengths and offer a choice of connector types (N, SMA, 1.0-2.3 DIN) in straight or right-angle versions.
NAI can also design and manufacture a custom coax assembly to your exact specifications for your project, such as certain power handling capabilities or enhanced EMI/RFI shielding.
Our STEADY LINK® Series C LMR Coax cable assemblies have been designed for more unique and challenging applications, where other cable assemblies may not be able to perform. With their superior electrical properties and wide range of sizes and connector configurations, NAI's LMR coaxial cables are the perfect solution for your most demanding RF needs.
Why Choose NAI's STEADY LINK® Series-C LMR Coax Cable Assemblies?
Our STEADY LINK® Series-C LMR coax cable assemblies — some of the most reliable, high-quality coaxial cable assemblies on the market — are perfect for applications requiring a high degree of signal integrity, such as wireless telecommunications, video broadcasting, or test and measurement systems. They can also be used in more demanding environments, such as those with high levels of electromagnetic interference. This makes a STEADY LINK® Series-C LMR coax cable assembly the ideal solution when installing 4G or 5G radio and antenna links in harsh outdoor environments.
Its unique construction sets NAI's STEADY LINK® LMR-style coax cables apart from other coaxial cables available today. The center conductor is composed of a stranded tinned copper conductor surrounded by foam PE insulation and a PE jacket. This combination delivers superior electrical and mechanical performance, providing its EMI resistance and durability.
Another key feature of the Series-C LMR coax assemblies is its foil/braid shield design. The outer jacket and the bonded foil shield work together to provide maximum protection, making these cable assemblies much more dependable than others. For the industries that NAI serves, dependability is a must.
Our STEADY LINK® Series-C LMR cable assemblies feature some truly unique properties that contribute to their excellent performance, including:
Low loss and low VSWR features
Flexible construction
Excellent shielding against EMI and RFI interference
UV-resistant materials for outdoor use
Durable jacketing for ongoing protection
Choosing the Right NAI Coaxial Assemblies for Your Applications
Whether you are planning to use LMR or other coax assemblies, when it comes to choosing the right type for your specific application, there are a few key things you need to consider.
The first is what type of signal will be passing through the cable. Coax cables can be used for either digital or analog signals, but some are better suited for one or the other. You also need to determine the length of cable required and what connector type is needed.
Once you have these factors defined, you can start looking at different brands and styles of coaxial assemblies to find the best fit for your needs. With so many options available on the market today, it can be challenging to know which product is right for your specific application. This is where NAI comes in. With years of experience in manufacturing cable assemblies for high-performance applications, NAI can help you find the right solution for your needs
Here's a Simple Way to Get A Quote
NAI's Series-C Coax Assembly Configurator can help you find the best coaxial assembly design for your specific needs. This online tool allows you to select the length of cable and connector type so that you can find the perfect assembly for your application. The Coax Configurator is simple to use and will allow you to receive an accurate price and delivery quotation.
All of NAI's coax assemblies are made to order in a state-of-the-art manufacturing facility and are 100% tested for quality and performance. We offer a wide range of standard and custom solutions to meet the most demanding customer requirements. So, no matter what type of cable assembly or harness you need, NAI has you covered.
If you're looking for a high-quality coax cable assembly that can handle demanding applications, the NAI STEADY LINK® Series-C is the perfect solution. Trust NAI STEADY LINK® Series-C Coax Cable Assemblies for industry-leading quality and performance.
One of the main advantages of working with NAI is our agility to ramp up quickly for any increase in demand – a learned capability from handling thousands of custom orders over many years. For years now, NAI has proven to be one of the most competent interconnect solutions manufacturers in the industry. Providing copper and fiber optic cable assemblies and harnesses, terminal block assembly constructions, and panel and box builds, NAI is sure to have all the right components and capabilities you need to complete your project at the highest standards.
Contact NAI today to learn more about our products and services, or use our online coax configurator to find the perfect coax assembly for your needs.
*Trademark of Times Microwave Systems, Inc.