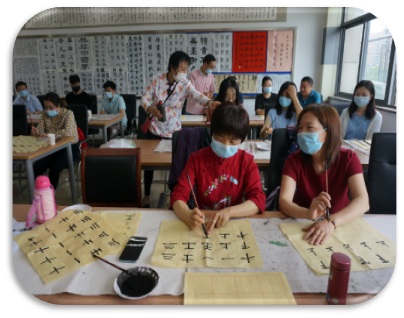 09 Dec

NAI Employees Support Community Engagement Directive Around the Globe
NAI Employees Support Community Engagement Directive Around the Globe
Troy, MI – NAI, a leading designer and manufacturer of custom interconnect solutions that deliver power and signals to monitor data, connect people and keep equipment operating, announced the support of a series of local community projects conducted by volunteer employees at NAI plants in various regions around the world.  Local community engagement is a company-wide stewardship value, featured on NAI's Strategic Architecture model which drives company strategic and tactical initiatives.  The Human Resources Dept. at each of the facilities has been charged with the planning and implementation of the "Engaged in Communities" local outreach programs.
NAI Community Engagement in Gaylord
In Gaylord, Michigan, NAI employees, in conjunction with the United Way, just completed a Thanksgiving Food Drive that collected food supplies to provide a full Thanksgiving dinner for many local families.  In addition to the Thanksgiving food drive, this group also collected food for seniors and other vulnerable groups earlier this year when the pandemic started, so they would not have to leave their homes.  This NAI team also adopted a local roundabout intersection, where they removed debris, planted bushes and flowers, and added new mulch.  The group is currently engaged with Toys for Tots to collect holiday gifts for children.
NAI Community Engagement in Suzhou, China
The NAI team in Suzhou, China has also engaged in several local community service projects.  In January, the team brought gifts and New Year's greetings to the elderly at a local nursing home.  The group worked with cancer patients at a rehabilitation center in May to teach them to write calligraphy,  providing mental stimulation and encouragement (pictured above).  In June, NAI Suzhou responded to a government summons to help the country's sanitation efforts by teaching employees the refuse classification system per government instructions.  And, during Suzhou's hot summer, the NAI team provided cold beverages as a refreshment to various cleaning crews.
NAI Community Engagement in Mexico
At the Hermosillo, Mexico plants, 97% of the salaried workforce participated in the community service projects to help vulnerable individuals and those in need.  These included:
A massive Torta (Mexican sandwich) production in all plants to deliver meals to abandoned children at the Todos Somos Hermanos shelter
Donation of food goods and household supplies were delivered to the elderly at the Casa Hogar Los Olivos both in March and September
Jon Jensen, NAI's President and CEO, stated "We choose to support many of the most vulnerable in our communities as much as we can. It's part of our reason for being, and NAI associates around the globe are making a difference in each community we operate within."  Mr. Jensen detailed the company's community service objectives as:
Supporting the local communities where NAI employees work and live by attending to the unique needs of the communities.
Enhancing NAI's "Employer of Choice" initiatives and continuing to meet more citizens in our local communities.
Building an esprit de corps outside of NAI work environments.
For more information about NAI, visit www.nai-group.com.
About NAI
NAI is the most resourceful interconnect solutions provider customers count on to solve design, manufacturing, and logistics problems.  Offering copper and fiber optic cable assemblies and harnesses, coupled with block assemblies, panel, and box builds, NAI provides an unparalleled breadth of capability.  Being remarkably scalable, flexible, and agile, NAI customer projects are brought to life very quickly, while meeting or exceeding expectations and delivering high reliability.
NAI strives for high integrity with customer relationships by providing notable transparency and delivering on promises.  Product and market diversity, an extraordinary talent base and an ability to supply globally are distinct characteristics of NAI.
Only NAI provides this unique combination of company attributes, distinguishing them as the most reliable supplier of interconnect product solutions and expert service.