01 Sep

NAI Opens A New Solutions Center in Penang, Malaysia

Troy, MI – NAI, a leading designer and manufacturer of custom interconnect solutions that deliver power and signals to monitor data, connect people and keep equipment operating, has just announced the opening of a new Customer Support Solutions Center in Penang, Malaysia.  This new Solutions Center has been created to provide quick-response support to NAI's customer base in the Southeast Asia region.  This local presence allows for face-to-face communication between NAI engineers and customers.

The new Solutions Center, which has also been referred to as a Center of Excellence or CoE,  will be manned by application engineers and technicians and is expected to be operational in September 2020.  The 1200-foot facility will include the equipment and tools necessary to provide crimping, light harness assembly and testing, quick-turn prototypes, tooling, and other services, along with design and engineering consultation.

The new Penang facility will provide a host of engineering and validation services related to providing interconnect solutions for customers, such as:
Fast support for many New Product Introduction (NPI) projects – planning the assembly design, preparing production requirements, DFM, making design changes, and reworking an existing interconnect design
Reverse engineering
Outsourced engineering services, such as large gauge cable crimping and other contract services, any of which can be accomplished very quickly
Reworking assembly parts from non-NAI cable assembly samples
General technical support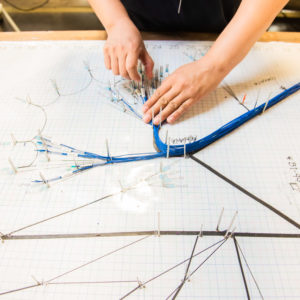 In addition to providing these services to any customer locally in the Southeast Asia region, NAI's plants in Suzhou, China will also receive engineering support from the Penang Solutions Center.
NAI also has Solutions Centers located in Hermosillo, Mexico and Troy, Michigan.
NAI provides a quick method to contact its engineering personnel on its website at Ask an Expert (for general application questions) or at Find an Interconnect Solution (for your specific application).
About NAI
NAI is the most resourceful interconnect solutions provider customers count on to solve design, manufacturing, and logistics problems.  Offering copper and fiber optic cable assemblies and harnesses, coupled with block assemblies, panel and box builds, NAI provides an unparalleled breadth of capability.  Being remarkably scalable, flexible, and agile, NAI customer projects are brought to life very quickly, while meeting or exceeding expectations and delivering high reliability.
NAI strives for high integrity with customer relationships by providing notable transparency and delivering on promises.  Product and market diversity, an extraordinary talent base and an ability to supply globally are distinct characteristics of NAI.
Only NAI provides this unique combination of company attributes, distinguishing them as the most reliable supplier of interconnect product solutions and expert service.