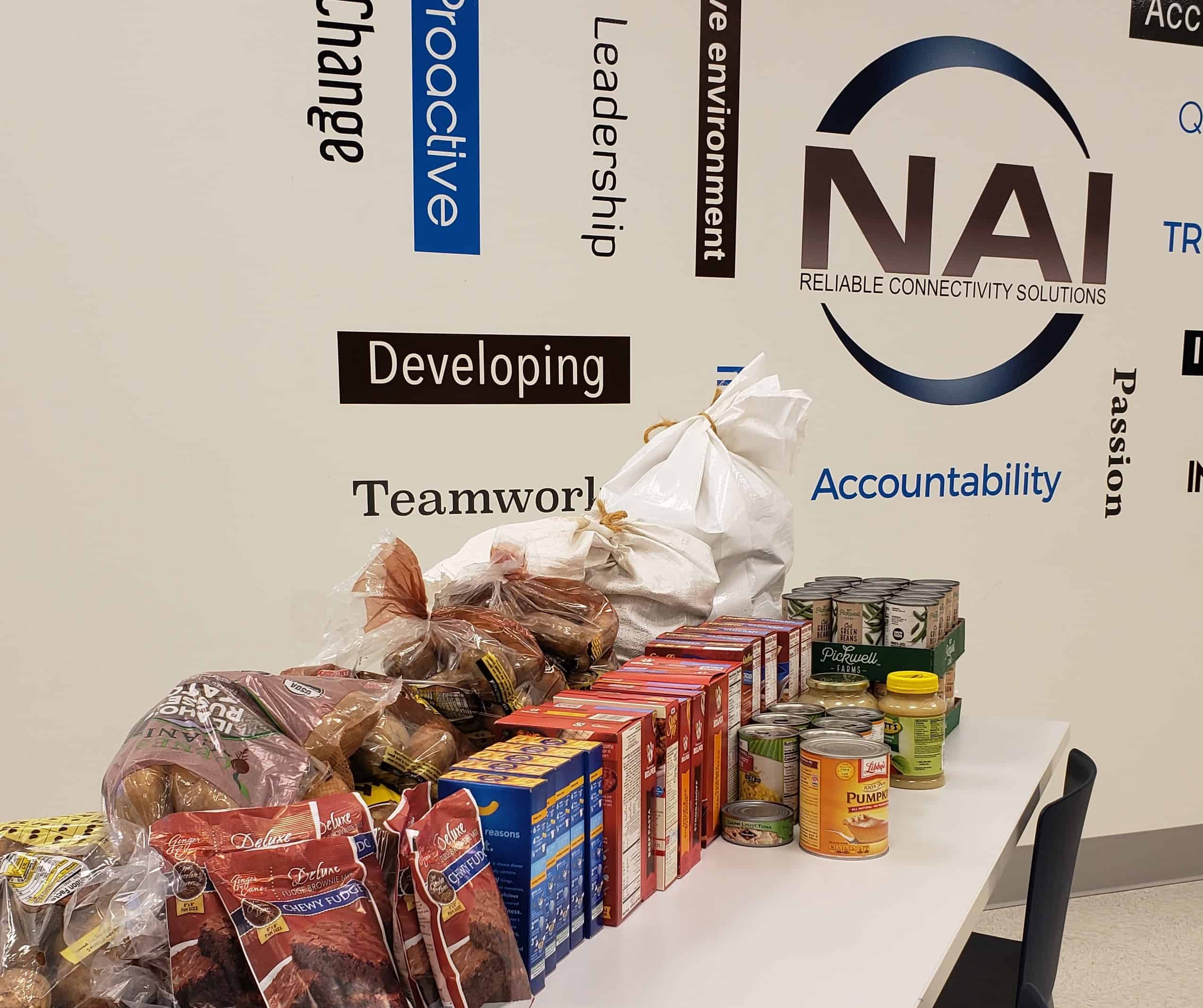 12 Nov

NAI Launches Thanksgiving Food Drive at Gaylord, MI

NAI has announced the start of their Thanksgiving Food Drive at Gaylord, MI, to run November 12 through November 16.  NAI is seeking help from the local community to donate food items to families in need.

NAI will accept the following food items at their facility in Gaylord.  While they prefer drop-offs between the hours of 12:30 pm and 1:30 pm, they can accept donations at any time between 8:00 am and 4:30 pm.
Potatoes
Stuffing
Canned vegetables
Rolls
Pies
Other non-perishable Thanksgiving-related items
NAI is also accepting monetary donations (cash, check or money orders payable to NAI) to purchase turkeys or hams, which will be picked up by family recipients at the local Save-A-Lot store.
At this date, NAI has identified 70 local families in need of food baskets, which will be assembled and delivered by NAI employees on Monday, November 19.  NAI hopes to meet this goal with the help of its local neighbors, friends and community members.  NAI provided sign-up forms to the Dept. of Health and Human Services, where local community members could fill them out to apply for a Thanksgiving Food Drive basket.
For more information on the Food Drive, please contact Jamie Belanger at 248-817-4106, ext. 3297.