21 Feb

NAI holds first annual supplier summit and names Heilind Electronics as "Supplier of the Year"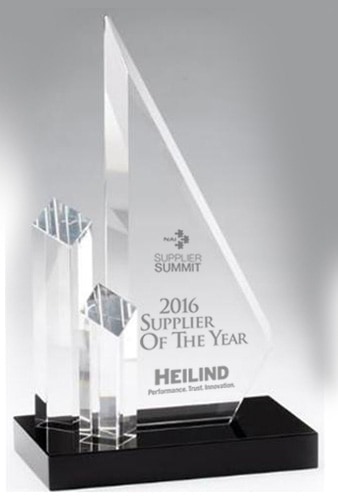 Scottsdale, AZ – NAI, a leading global manufacturer of custom cable assemblies and harnesses for industrial, telecom, data and medical applications, has announced it will hold its first Supplier Summit on February 21, 2017, in Scottsdale, AZ.
NAI provides end-to-end connectivity solutions for high performance systems, meeting or exceeding the demanding requirements of their global customers. The company is experiencing extraordinary growth, and, recognizing their supply chain is instrumental to continuing this growth, the company has called this summit of its key suppliers to:
Share their business strategy for continued growth
Improve relationships and discuss evolving expectations
Communicate NAI supplier partner requirements
Pursue new opportunities and possibilities
"As a manufacturer providing custom solutions, we have new and increasing demands placed on us by our customers, stated George Aguilar, Senior Director of Global Sourcing and Quoting at NAI. "That's where our supply partners come in," he continued. "Our supply chain is one of the engines powering our unprecedented growth, and this Supplier Summit is intended to improve our partnerships."
The NAI Supplier Summit will become an annual event for the company. Over 20 major global suppliers to NAI will participate in this event, including companies such as Avnet, Anixter, Hitachi, Senko and TTI.
As a key feature to this annual event, NAI has instituted a "Supplier of the Year" Award. The trophy for the 2016 Supplier of the Year will be presented to Heilind Electronics, one of the world's leading distributors of connectors, relays, switches, thermal management and circuit protection products, terminal blocks, wire and cable, wiring accessories, and insulation and identification products.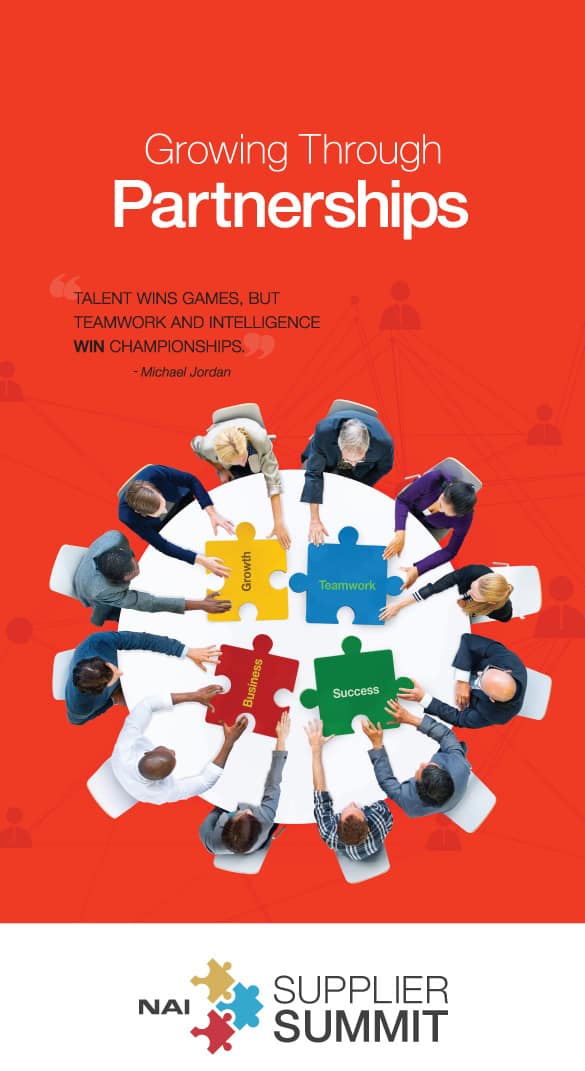 About NAI
NAI has been a global leader in the manufacturing of advanced mission-critical and high-reliability cable assemblies and harnesses since 1993. A world class integrated supply chain and operations management, combined with a global manufacturing footprint in low cost regions, provides NAI customers with a unique solution for all of their connectivity product requirements.
NAI manufactures assemblies across diverse markets including fiber optics, telecom, industrial, medical and aerospace industries. Our unique ability to service both high mix / low volume and low mix / high volume programs, while complying with complex regulatory requirements, enables us to support every customer's unique business needs.
###
Press Contact:
Steven E. Bork
Marketing
NAI Group
847-778-6468
Email