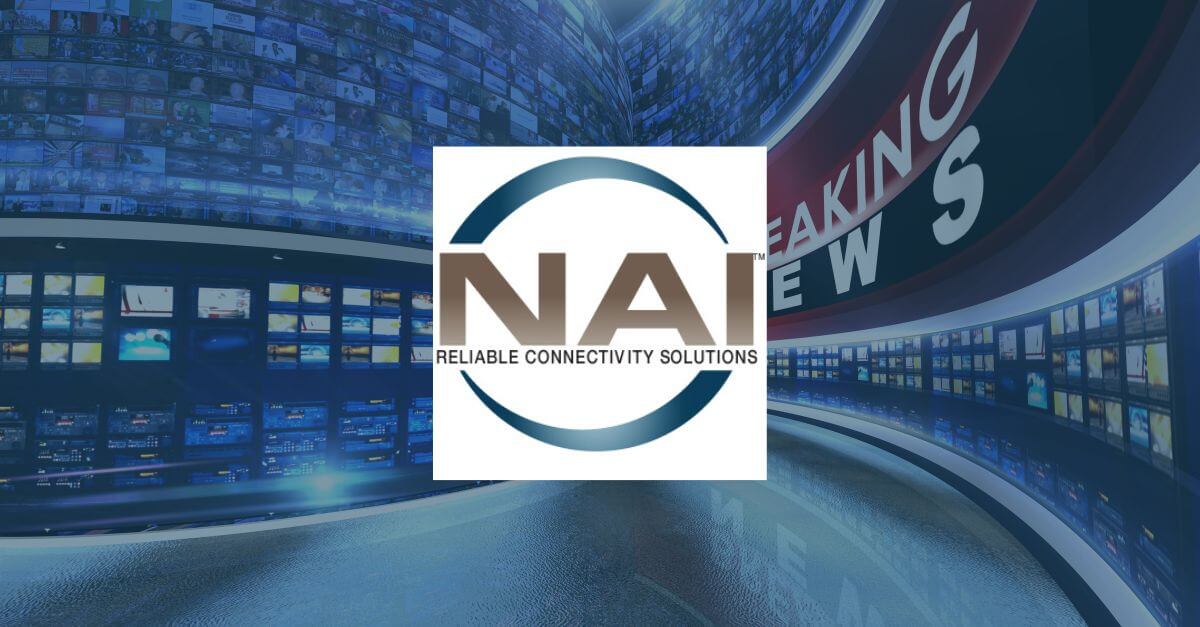 23 May

NAI Group Acquires KSM Electronics and Names Brian Strauss as Chief Executive Officer

Troy, MI – NAI, a global leader in the engineering and manufacturing of advanced high-performance interconnect solutions for mission-critical industrial technology, medical, and telecommunications applications, today announced it has acquired KSM Electronics (KSM). This acquisition delivers new aerospace & defense capabilities and certifications to NAI, while also strengthening NAI's position as a leading interconnect solutions provider for the industrial technology and medical end markets.

Founded in 1975 and based in Fort Lauderdale, Florida, KSM is among the nation's leading producers of custom cable and wire harness assemblies and electromechanical / box builds. KSM's consultative manufacturing and production capabilities are essential in bringing innovative products and complex solutions to market for its roster of world-class customers. The addition of KSM's manufacturing locations in the United States and Mexico will support NAI's continued growth with an expanded combined customer base.

NAI also announced the appointment of Brian Strauss as Chief Executive Officer. He brings to NAI more than 30 years of experience in global manufacturing and process industries and will focus on driving organic growth, while continuing to assess strategic acquisitions. Mr. Strauss most recently served as President and CEO of Associated Materials, a vertically integrated manufacturer and distributor of exterior building products for residential and commercial remodeling and new construction markets. Under his leadership, Associated Materials underwent meaningful organic growth and significantly enhanced its overall business performance. Earlier in his career, Mr. Strauss served as the President and CEO of Henry Company, and held leadership roles with Tyco and Honeywell.

"NAI is a leader in the manufacturing of advanced high-reliability interconnect solutions, and I am delighted to join NAI's team to help execute on the company's vision and strategy," said Mr. Strauss. "I look forward to building upon the company's strong foundation. The KSM acquisition is an exciting complement to the existing NAI business. The collective footprint, certifications, engineering expertise, and manufacturing capabilities will allow the combined company to better serve an expanded customer base with new products and services."

Josh Salcedo, KSM co-owner and Chief Operating Officer, commented, "NAI is the ideal partner to help KSM accelerate growth alongside our customers, and we are thrilled to begin this next chapter together. We look forward to leveraging our combined footprint and resources to better serve our customers and strengthen our commitment to customer satisfaction."

Thomas Chadwick, Principal at Pritzker Private Capital, added, "Brian's appointment represents an exciting beginning for NAI's next chapter of growth, and the KSM acquisition is an excellent strategic fit with NAI given KSM's aerospace & defense capabilities and customer-centric approach. We are incredibly excited to partner with the collective NAI and KSM team."
About NAI Group
NAI Group is a global leader in the engineering and manufacturing of advanced high-performance connectivity solutions for mission-critical applications across the industrial technology, medical, and telecommunications industries. NAI's custom interconnect solutions are highly scalable and agile, built with complex technology, and powered by sophisticated engineering and design capabilities. NAI produces fiberoptic, copper, and hybrid connectivity solutions that are essential in the emerging global markets for 5G, Internet of Things solutions, and the evolution of medical devices and telehealth capabilities, among others. Founded in 1993, NAI is headquartered in Troy, Michigan. For more information, visit http://www.nai-group.com.
About KSM Electronics
KSM Electronics, founded in 1975, is a global electronics manufacturer based in Ft. Lauderdale, Florida. The company specializes in custom cable and wire harness assemblies and electromechanical / box builds for the aerospace & defense, industrial technology, and medical industries. The company operates manufacturing facilities in Warrenville, Illinois; Guadalajara, Mexico; and Matamoros, Mexico. For more information, visit https://www.ksmelectronics.com/.
About Pritzker Private Capital
Pritzker Private Capital partners with middle-market companies based in North America with leading positions in the manufactured products and services sectors. The firm's differentiated, long-duration capital base allows for efficient decision-making, broad flexibility with transaction structure and investment horizon, and alignment with all stakeholders. Pritzker Private Capital builds businesses for the long term and is an ideal partner for entrepreneur- and family-owned companies. Pritzker Private Capital is a signatory to the United Nations Principles for Responsible Investment (PRI). For more information, visit PPCPartners.com.
Contacts
Dan Scorpio / Meera Sundaresan
H/Advisors Abernathy
+1 (312) 640-3111 / +1 (773) 571-4266
dan.scorpio@h-advisors.global / meera.sundaresan@h-advisors.global