18 Dec

NAI Appoints New Vice President, Global Supply Management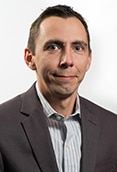 Troy, MI – NAI, a leading manufacturer of global connectivity solutions for high performance systems used in the industrial technology, telecom, data and medical industries, announces the appointment of Eric Emley to the position of Vice President of Global Supply Management.
In his new role, Mr. Emley will develop new strategies to align NAI's supply chain with the overall business strategies of the company. As a market leader in its field, NAI is known to be nimble and innovative. The new VP Global Supply Management will form the requisite supply chain to support these company traits and maintain the ease of doing business with NAI that customers enjoy today.
To help accomplish these goals, Eric will interface with NAI's plants to understand their requirements and provide the appropriate supply chain structure and operations. He will also develop his growing team of Sourcing Managers to become Subject Matter Experts in cable, connectors, enclosures and other components used in NAI Manufacturing operations. Commodity Specialists will support the quote teams to increase turnaround time.
Eric joins NAI with over 20 years of experience in complex global manufacturing. His background includes successful leadership roles in a variety of industries, including heavy construction equipment, telecom, defense contracting, office furniture, white goods, medical, and architectural lighting.
Prior to joining NAI, Eric was the Vice President & General Manager of the Lighting Division of Group Dekko, with full P&L responsibility, where he successfully led Sales & Marketing, Engineering, New Product Development, Operations, and Supply Chain. He was part of the executive team that led the company through a private equity sale and exit.
Eric began his career in Supply Chain at Teco, Inc., a leading manufacturer of aerial lifts and digger derricks, holding positions of increasing responsibility. He gained global supply chain experience at Terex, where he worked closely with A.T. Kearney to help implement a global supply chain structure to support a multi-billion dollar segmented operational footprint, with manufacturing locations throughout the world.
Jon Jensen, CEO at NAI, stated "Eric's broad multi-functional experience will allow him to align NAI's supply chain to support our overall strategy and vision. His track record of establishing strategic relationships with supplier partners, empowering the organizations to make swift decisions and implementing best-in-class processes, will make NAI a customer of choice in the marketplace."
For more information on NAI, please visit: www.nai-group.com. Phone: 248-817-4106.
About NAI
NAI has been a global leader in the manufacturing of advanced mission-critical and high-reliability fiber optic and copper cable assemblies and harnesses since 1993. A world class integrated supply chain, expert operations management, and a global manufacturing footprint in low cost regions, combine to provide NAI customers with a unique solution for their connectivity product requirements.
NAI manufactures assemblies across diverse markets including fiber optics, telecom, industrial, medical and aerospace industries. The company's unique ability to service both high mix / low volume and low mix / high volume programs, while complying with complex regulatory requirements, enables us to support the unique business needs of all customers, delivering the confidence and reliability that enable their success.
###
Press Contact:
Steven E. Bork
Marketing
NAI Group
847-778-6468
Email