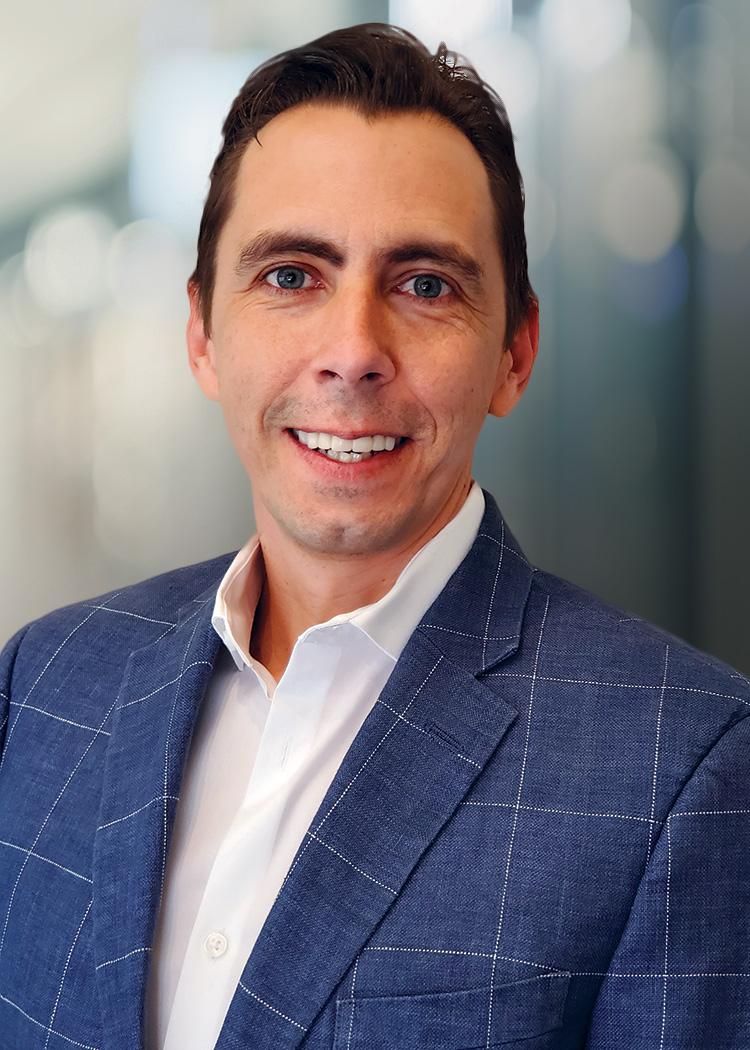 13 May

NAI Appoints Eric Emley to VP Sales, Marketing & Supply Management

Troy, MI – NAI, a leading manufacturer of custom end-to-end connectivity solutions for high performance systems in industrial, telecom, data and medical industries, has appointed Eric Emley to the position of Vice President of Sales, Marketing and Supply Management.  The transition of this position from Bill Miller, the company's former VP of Sales and Marketing, has been planned for a long time, since Mr. Miller expressed his desire to retire early last year.  Mr. Miller remains a strategic advisor to NAI's CEO and an important part of the company.

Eric Emley joined NAI in 2017 as Vice President of Global Supply Management and has achieved outstanding results, including building a highly talented Global Supply Chain Team, which has been an effective participant in enhancing the customer experience at NAI.  Mr. Emley now takes on the added responsibility for Sales and Marketing, along with his continued leadership in Global Supply Management.

As a custom interconnect manufacturer, the supply chain service component is a critical element in delivering products with high reliability for high performance applications in a very flexible and fast-changing manufacturing environment.  As a result, NAI becomes a natural extension of its customers' supply chains and value streams, and this new position allows Mr. Emley to more closely integrate supply management with the needs of NAI customers.

Jon Jensen, CEO at NAI, stated "The appointment of Eric to this new position will provide strong benefits to NAI customers, as we align sales and marketing more closely with the supply function.  Eric knows this company well and has built one of the most effective and efficient global supply chain operations in our industry.  I am confident Eric will do a great job managing this next step in our evolution, as we strengthen our focus on marrying the value propositions of our customers, our operations and our suppliers."

Eric has over 20 years of experience in complex global manufacturing for a variety of industries.  At his most recent position before joining NAI, Eric was the Vice President and General Manager at a division of Group Dekko, where he managed the Sales and Marketing functions, along with Engineering, Product Development, Operations and the Supply Chain.  Eric has a strong track record of building strategic partnerships and empowering his organization to make quick decisions and implement best-in-class processes.  With his extensive background and intimate knowledge of NAI, Eric is ideally suited to take on the combined Sales, Marketing and Supply Management functions at the company.

To learn more about NAI, please visit the NAI website at www.nai-group.com.

About NAI

NAI has been a global leader in the manufacturing of advanced mission-critical and high-reliability fiber optic and copper cable assemblies and harnesses since 1993. NAI features a world class integrated supply chain, expert operations management, and a global manufacturing footprint in low cost regions. These all combine to provide NAI customers with a unique solution for their connectivity product requirements, from fiber optic and copper cable assemblies to box and panel build-outs and assemblies.  In addition, NAI's global locations provide more flexibility in the manufacture and shipping of assemblies to lower customer costs, including tariffs.

NAI manufactures assemblies across diverse markets including fiber optics, telecom, industrial, and medical industries. The company's unique ability to service both high mix / low volume and low mix / high volume programs, while complying with complex regulatory requirements, supports the unique business needs of all customers, delivering the confidence and reliability that enable their success.