20 Mar

NAI announces opening of additional manufacturing plant & expansion of current facility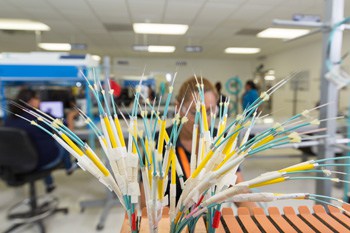 Scottsdale, AZ – NAI, a leading manufacturer of end-to-end connectivity solutions for high performance systems in industrial, telecom, data and medical industries, has announced the opening of its fourth plant in Hermosillo, Mexico, and the expansion of a current plant. The new 27,000 square foot Plant No. 4 operation is dedicated to the manufacture of copper cable assemblies and harnesses for our growing customer segments in Medical Device and Equipment Manufacturing and in Industrial Technology sectors. The new facility is located only two miles away from existing plant operations. Current production workers, engineers, quality control staff and management have transferred to the new facility. Production began March 13, 2017.
NAI's current Plant No. 2 operation is also expanding with an additional 30,000 square feet. This additional space accommodates an expansion of the company's fiber optic assembly operations for its growing telecom and data customer base.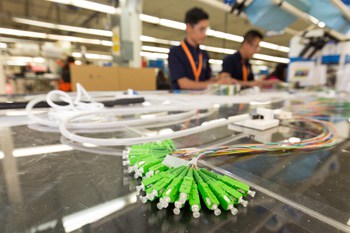 NAI has experienced significant growth in recent years, and is executing an expansion for a 60% increase in sales for 2017. The new plant, the company's fourth in Hermosillo, will allow NAI to accommodate this demand by allowing for an increase in space for its current fiber optic and copper assembly and harness operations at its other three existing plants. Collectively, NAI now has more than 390,000 square feet of manufacturing space at its four plants in Hermosillo, along with an additional 130,000 square feet in Suzhou, China. The company's total manufacturing footprint is now over 520,000 square feet.
Some of the existing production lines supporting medical and industrial applications, currently located in other plants in Hermosillo, are relocating to the new plant. The manufacturing projects at the new plant facility will undergo the same strict quality processes that presently exist in other NAI manufacturing facilities.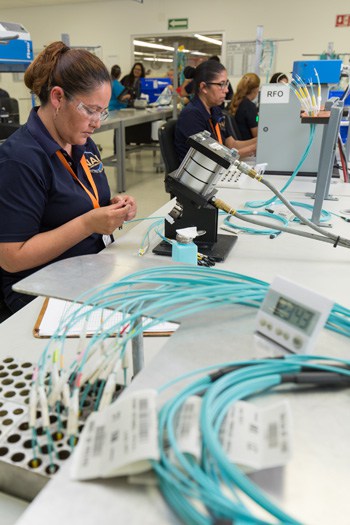 "The new plant expansion supports our rapidly growing Industrial Technology and Medical businesses, allowing us to maintain our fast responsiveness in quoting, production and delivery to meet the constantly changing requirements of our customers," stated Carlos Canez, Director of Operations in Mexico. "In addition, our telecom/data customers continue to grow, and the expansion at Plant No. 2 supports that important segment."
About NAI
NAI has been a global leader in the manufacturing of advanced mission-critical and high-reliability cable assemblies and harnesses since 1993. A world class integrated supply chain and operations management, combined with a global manufacturing footprint in low cost regions, provides NAI customers with a unique solution for all of their connectivity product requirements.
NAI manufactures assemblies across diverse markets including fiber optics, telecom, industrial, medical and aerospace industries. The company's unique ability to service both high mix / low volume and low mix / high volume programs, while complying with complex regulatory requirements, enables us to support the unique business needs of all customers, delivering the confidence and reliability that enable their success.
###
Press Contact:
Steven E. Bork
Marketing
NAI Group
847-778-6468
Email