01 May

NAI announces new director of Engineering and Continuous Improvement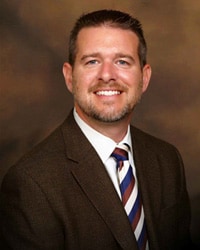 Scottsdale, AZ – NAI, a leading manufacturer of end-to-end connectivity solutions for high performance systems in industrial, telecom, data and medical industries, has announced the appointment of Jason E. Porter to the position of Director of Engineering and Continuous Improvement.
In his new position, Jason Porter will report to the CEO, Jon A. Jensen, who stated "Jason is a welcome addition to the NAI team. He will be responsible for all product development and application engineering, in addition to the company's Global Quality Management System and business management processes. Jason has deep product, manufacturing, and quality systems experience in the connectivity marketplace, especially for high-performing technologies that both NAI and our customers build and support."
Mr. Porter brings over 20 years of experience in engineering, sales, manufacturing and strategic planning for global operations and worldwide markets. He most recently held the position of Director, Global Technology Development with the PKC Group in Farmington Hills, MI. PKC is a manufacturer of individually tailored wiring products that includes thousands of product variants. Porter managed their global portfolio of products, including wire harness systems, electro-mechanical components, vehicle electronics and cable. Prior to that, he held several executive positions at PKC successor companies AEES, Inc and Alcoa/AFL., also in Farmington Hills, MI, and which included a term as General Manager in Shanghai, China.
About NAI
NAI has been a global leader in the manufacturing of advanced mission-critical and high-reliability fiber optic and copper cable assemblies and harnesses since 1993. A world class integrated supply chain and operations management, combined with a global manufacturing footprint in low cost regions, provide NAI customers with a unique solution for all of their connectivity product requirements.
NAI manufactures assemblies across diverse markets including fiber optics, telecom, industrial, medical and aerospace industries. The company's unique ability to service both high mix / low volume and low mix / high volume programs, while complying with complex regulatory requirements, enables us to support the unique business needs of all customers, delivering the confidence and reliability that enable their success.
###
Press Contact:
Steven E. Bork
Marketing
NAI Group
847-778-6468
Email