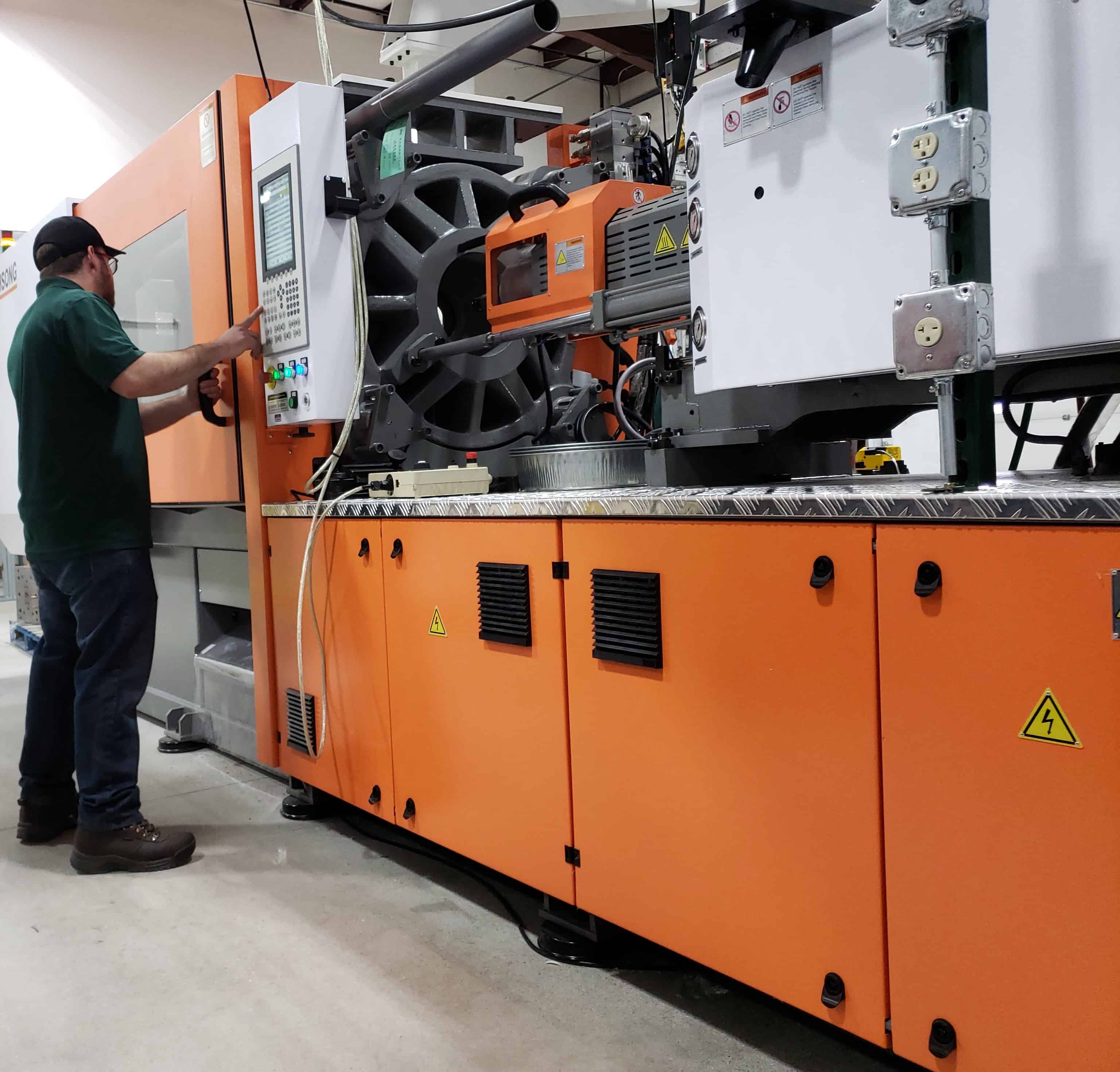 17 Dec

NAI Adds New Capabilities with Investments in Its Gaylord, MI Plant

Troy, MI – NAI, a leading manufacturer of custom end-to-end connectivity solutions for high performance systems in industrial, telecom, data and medical industries, has initiated several significant equipment investments in their Gaylord, MI plant, exceeding $3 million.  The opening of the Gaylord plant was announced a year ago.  NAI is now expanding its initial operations in Gaylord with significant capital investments in new equipment.

Many of the new molding machines are now in place and fully operational.  This equipment features advanced digital control technology, providing extremely tight tolerances for precision molding.

The new equipment installed at the time of this release includes 10 Injection Molding presses, 45 to 258 metric tons.  Six of these presses are 45 to 55 metric ton machines for overmolding and insert molding.  The 55-ton press is a 2-position shuttle press.

The remaining four machines are horizontal Injection Molding presses, which are fully servo-controlled and loaded with state-of-the-art components and features.  They are also outfitted with multi-axis servo-controlled robots, integrated hot runners and valve gate controllers.  These larger presses include one 138 metric ton press, two 208 metric ton presses, and one 258 metric ton press.  They all feature a full complement of advanced additive color feeders, dehumidifying dryers and mold temperature controllers.  Additional digital controllers round out the rest of the equipment and auxiliaries for precise molding control of products requiring extremely tight tolerances.

Molded products in Gaylord will support existing customer business, as components will be shipped to NAI's four plants in Hermosillo, Mexico, where final assembly takes place.  In addition, the molding equipment enables NAI to manufacture other custom products and components, extending their ability to manufacture products for new customers and applications, such as medical and surgical devices.

The NAI Gaylord plant is currently adding a 2nd shift and will operate a 2×10 schedule.  The company is hiring for related positions.

NAI is also currently building a new Clean Room in the Gaylord, MI plant for the application of advanced hydrophilic coatings on proprietary medical products and advanced vacuum thermo-sealing of specialty packaging, prior to specialized electron beam sterilization.  ISO 13485 certification has been applied for and is expected to be completed in March 2019.

The Gaylord plant also supports NAI customers with a U.S. location for design and manufacture of its interconnect assemblies.  The Gaylord facility currently manufactures many SKUs for customers who desire a U.S. manufacturing location.

One of the largest capital investments NAI is making is in new equipment for manufacturing coaxial assemblies.  NAI purchases coaxial cable, coax connectors and other components and performs overmolding, testing and assembly of coax units in its Gaylord, MI plant.  NAI currently manufactures industrial-grade coax assemblies with ½" ODs, with straight and right-angle connectors.  Many of these assemblies are used on antenna towers for connecting wireless radios to base equipment.

The new coax assembly equipment includes cutting, stripping, additional overmolding and testing equipment, which will allow NAI to manufacture 500 coax assembly units per day by the end of 1st Quarter, 2019.  Plans to increase this capacity are already underway.

In summary, the new equipment recently purchased and operating, or that will be operational in the next quarter, provides new capabilities for NAI:
To support existing customer projects in NAI Mexico plants with molded components
To manufacture custom molded products for new customers and applications
To provide Clean Room capabilities for medical and industrial projects
To broaden their ability to manufacture custom coaxial cable assemblies for other customers
To support customers who wish to have a U.S. manufacturing location serve them
To learn more about NAI, please visit the NAI website at www.nai-group.com.
About NAI
NAI has been a global leader in the manufacturing of advanced mission-critical and high-reliability fiber optic and copper cable assemblies and harnesses since 1993. NAI features a
world class integrated supply chain, expert operations management, and a global manufacturing footprint in low cost regions. These all combine to provide NAI customers with a unique solution for their connectivity product requirements, from fiber optic and copper cable assemblies to box and panel build-outs and assemblies.  In addition, NAI's global locations provide more flexibility in the manufacture and shipping of assemblies to lower customer costs, including tariffs.
 NAI manufactures assemblies across diverse markets including fiber optics, telecom, industrial, and medical industries. The company's unique ability to service both high mix / low volume and low mix / high volume programs, while complying with complex regulatory requirements, supports the unique business needs of all customers, delivering the confidence and reliability that enable their success.