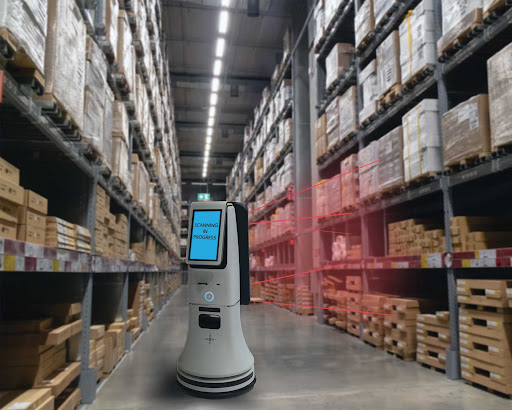 27 Sep

Future Trends in Warehouse Automation Equipment

Warehouses are an essential element of global logistics and supply chains, but they currently require significant (and inefficient) levels of manpower to maintain the minimum level of function. Even so, the future in warehouse management very much lies in the realm of automation. Today we discuss the future trends in warehouse automation equipment.

Though only around 5% of warehouses in North America are currently automated, most industry experts see automation equipment as an essential trend for the coming years. Despite high upfront costs, warehouse automation equipment will result in numerous long-term benefits. These include lower labor costs, increased worker safety, better operational efficiency, and superior navigation of different labor markets. This presents a major opportunity for warehouse automation equipment manufacturers to offer equipment that will meet the demands of future warehouse automation trends.
Why Warehouse Automation Equipment Manufacturers Need NAI Control Cable Assemblies
The equipment that will enable industrial and warehouse automation will likely take several different forms. For example, physical automation in warehouses involves the improvement of warehouse workflows and efficiency through physical technology, such as robotics and other advanced automated equipment. Digital automation, on the other hand, utilizes digital software (such as mobile barcoding) to reduce manual workflows within warehouses.
We cover more about industrial warehouse technology in another blog article, Industrial Warehouse Automation.
Different warehouses and industries may embrace different types of automation depending upon their specific circumstances. However, regardless of what form it takes, the use of cable assemblies is essential for the future of warehouse automation. NAI cable assemblies are a must-have for any automation equipment of warehouses or distribution centers.
Future Trends of Equipment Using Warehouse Automation Cable Assemblies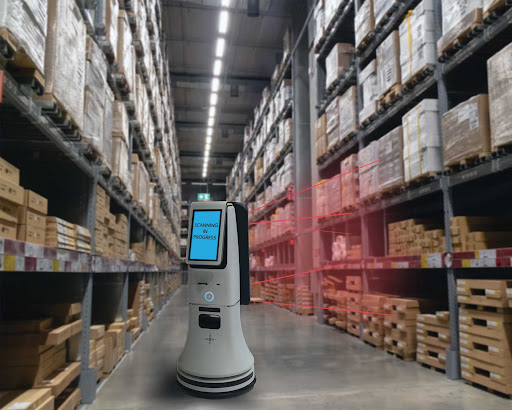 Automation already runs much of our world, you probably even have automated assistants in the home like Google or Alexa. In the near future, service robotics may be a large part of home automation. However, industrial automation is a growing trend and is supported by the equipment and technology that helps run the warehouse industry.
Major warehouse players, like Amazon, already heavily rely on automated warehouse operations. As they continue to grow and society advances, warehouse automation equipment will become even more important. Warehouse equipment manufacturers will need to build technology with automation in mind to control security, organizing, management, and order fulfillment. It will not be long until the majority of warehouses are fully automated with minimal human interaction required. Manufacturers of warehouse automation tools must incorporate these evolving demands into their equipment planning.
The warehouse equipment of the future will require more power, data-carrying potential, speed, and a variety of other factors in order to function efficiently. While each industry will present its unique challenges, the core needs of many warehouses will be the same: an infrastructure that supports warehouse automation.
To enable warehouses to meet this high level of advanced warehouse automation, warehouse equipment manufacturers need to build automated equipment with cable assemblies that are capable of supporting industrial warehouse conditions. We cover the major benefits of warehouse automation cable assemblies from NAI.
Increase Data Carrying Capacities with Warehouse Automation Cable Assemblies
To support the continued growth of automation in a warehouse, control equipment and robotics will need to have an improved overall data carrying capacity. For example, your automation goal may involve streamlining the transition of the data entry process from a less efficient manual entry system to a more efficient digital automation system. These equipment systems rely heavily on NAI's cables.
Or, perhaps your warehouse would benefit from the introduction of physical automation tools such as robotics or GTP systems. These robotics and equipment tools require high-quality industrial automation cable assemblies to increase your operation's data-carrying capacity.
NAI industrial automation cables enable the technology and equipment for warehouses to make the necessary upgrades to data-carrying capacities that will help operations springboard to greater automation. To this end, NAI products include exceptional copper cable assemblies that will increase data and power, as well as state-of-the-art fiber optic cable assemblies that will provide much-needed high-speed data transfers in the automated equipment needed for warehouse automation.
With these high-end warehouse control cable assemblies, equipment manufacturers achieve the necessary data carrying capacity increases for future moves toward both digital and physical automation in warehouses.
Cable Assemblies with 5G Interconnectivity
One of the most promising trends in automated warehouse equipment that you will likely see in the coming years is increased interconnectivity, thanks to advanced 5G connections. In the past, many warehouses were limited in their automation capacities due to connectivity limitations imposed by more remote locations. However, with new 5G connections enabling enhanced connectivity, future industrial automation equipment will require more cable assemblies to support this technology.
5G interconnectivity will rapidly increase the equipment capabilities of even the most remote warehouses. As the trend toward more 5G interconnectivity continues, the download speeds needed for more advanced automation in warehouses will no longer be so dependent upon location, giving warehouses the freedom to efficiently expand operations. To take advantage of this trend, warehouse equipment manufacturers need to build equipment with cable assemblies and harnesses that support 5G, like the cables offered by NAI.
Artificial Intelligence in Warehouse Automation Equipment
Artificial Intelligence, or AI, represents one of the most promising trends in future warehouse automation equipment. Through AI capabilities, warehouse equipment will be able to operate with much less human oversight and inefficiency. Specifically, AI-automated warehouses will be able to identify problems, prevent damage, minimize repairs, and predict future shipments and inventory based on automatic analyses of customer behavior.
To build automation equipment that can support AI, the equipment will require cable assemblies to carry large amounts of data, quickly and reliably. NAI specializes in manufacturing cable assemblies with specific data-carrying capacities.
More Efficient Goods-to-Person Fulfillment
By investing in the usage of physical tools such as automated conveyor systems, warehouses will be able to increase picking speed two- or three-fold in the future. This will be done with promising new technologies, including Autonomous Mobile Robots (AMRs), Automated Guided Vehicles (AGVs), Automated Storage and Retrieval Systems (AS/RS), and mobile barcode and scanning technologies (such as pick-to-light and put-to-light systems) that are made possible by warehouse automation equipment using cable assemblies from NAI.
Take an example of a robotics manufacturer that buys cable assemblies and harnesses. These components allow the robots to work at higher, more reliable rates, and will later be purchased by warehouse owners like Wal-Mart to speed up fulfillment.
Or, consider a conveyor system installed in one of Amazon's many warehouses. The control and automation of their warehouse equipment are made possible by state-of-the-art cable assemblies.
Industrial Cable Assemblies Enable Reliable Performance in Warehouse Automation Equipment
One of the main benefits of warehouse automation is an increase in operational speed. This affects several different processes, all of which rely upon equipment built with high-end automation cable assemblies. The improved processes include:
Goods-to-person fulfillment: By investing in the usage of physical tools such as conveyor systems and carousels, warehouses can increase picking speed two- or three-fold.
Automated Storage and Retrieval Systems (AS/RS): AS/RS uses GTP fulfillment technology to automate the storage and retrieval of products and other materials.
Automated Guided Vehicles (AGV): Automated warehouse vehicles usually utilize low-computing power operating systems, such as magnetized strips or wires, to navigate warehouses.
Autonomous Mobile Robots (AMR): Similar to AGVs, AMRs use advanced GPS technologies to get around warehouses effectively.
Pick-to-light and put-to-light systems: By using mobile barcode scanning technology, these systems can significantly reduce errors and increase efficiency in high-volume storage.
Voice picking and tasking: With voice picking and tasking technology, warehouse workers can employ voice recognition software to locate products and predetermined storage locations while improving safety and efficiency.
Automated sortation systems: These systems use automated digital technologies like barcodes, scanners, and RFIDs to rapidly sort products on a conveyor.
These mechanisms for increasing warehouse operational speed all depend upon equipment and technology with high-quality automation cable assemblies. This is true for physical automation processes as well as digital automation processes.
For example, goods-to-person fulfillment requires an investment in automated equipment such as vertical lift systems, conveyor systems, and carousels. On the other hand, automated sortation systems integrate with conveyor technology to digitally identify different items on a particular conveyor and sort them into appropriate areas. All of these systems require reliable, high-tech cable assemblies to perform complex but necessary functions.
Why NAI Manufacturers the Best Industrial Automation Cables Assemblies
Regardless of which automation route would work best for your warehouse and operational needs, NAI manufactures the very best industry automation cables. NAI's innovative and reliable cable assemblies, harnesses, and other interconnect products will allow warehouses to take the next step toward better and more efficient automation.
To provide a warehouse with digital automation or physical automation, equipment manufacturers need NAI's industrial cable assemblies. These industry-leading cable assemblies are an essential component of the most efficient automation processes.
NAI's cable assemblies will, for example, serve as crucial components to enable some of the biggest oncoming trends in warehouse automation equipment, including 5G interconnectivity, cybersecurity upgrades, and even artificial intelligence. So, if you are looking for the best cable assemblies for advanced industrial automation equipment, take a look at NAI's interconnect capabilities.