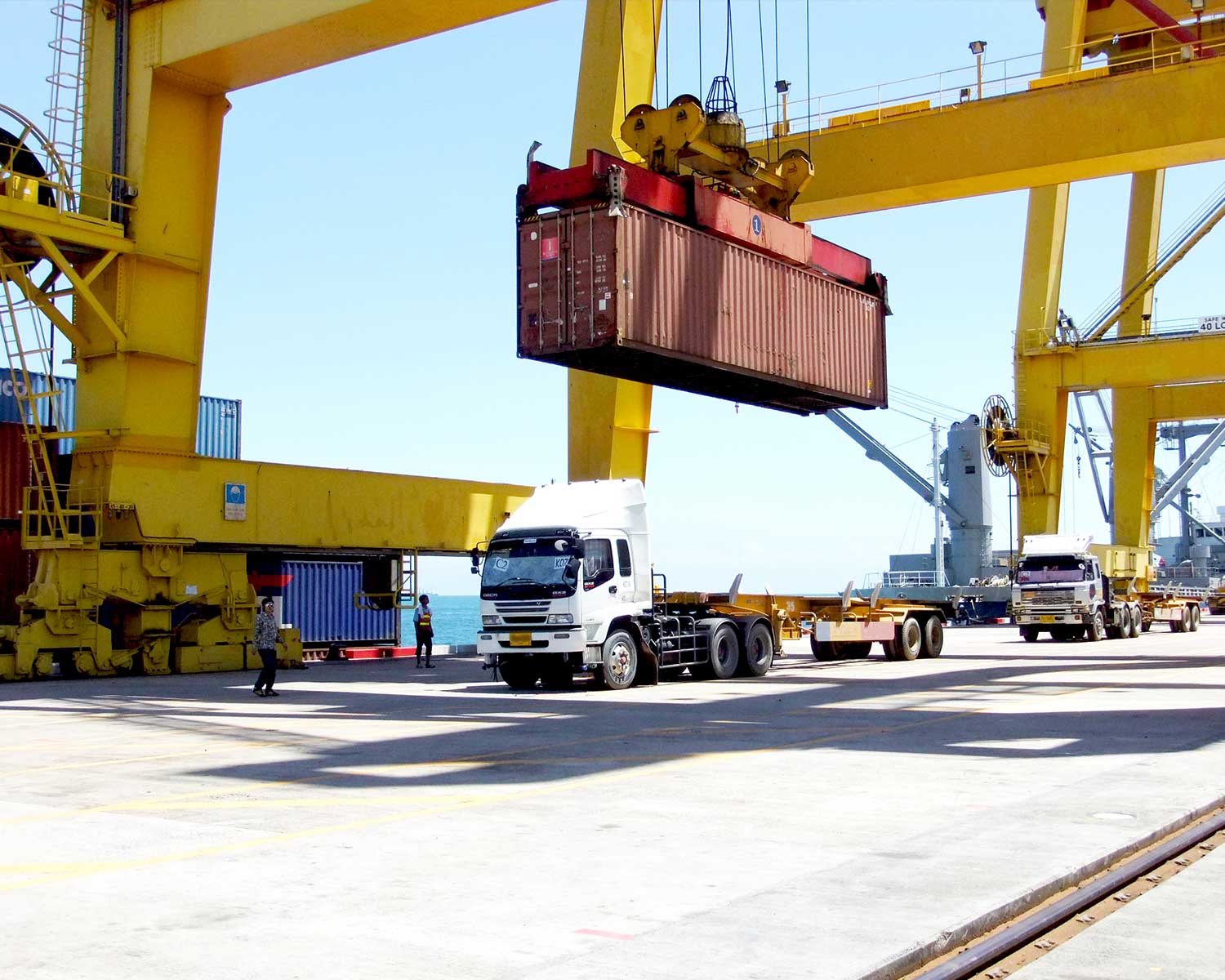 25 Jan

How NAI Group's CTPAT, OEA, and AEO Certification Benefits Your Project

Supply chain delays are now a common occurrence due to COVID-19 and other factors. However, that does not mean you cannot speed up your supply chain. Learn how NAI Group's CTPAT, OEA, and AEO Certification benefits your Project by speeding up shipping across borders.

If your supply chain slows down at borders, consider using a supplier that has the Customs Trade Partnership Against Terrorism (CTPAT), Operador Económico Autorizado (OEA), and/or Authorized Economic Operation (AEO) certifications to clear customs faster at the borders. The primary purpose of these certifications is to combat terrorism and keep shipments safe. They also offer other benefits, such as getting through customs quickly with less inspection.

A supplier with CTPAT, OEA, and AEO certifications can help you with your supply chain for purchased products and seeing them through customs at borders without delays.
What Is CTPAT Certification?
Originally created by the Bush administration as a response to 9/11, the CTPAT certification was created in November 2001.
The CTPAT Certification aims to improve United States border security by encouraging close collaboration between the US Customs and Border Protection (CBP) and major stakeholders in the global supply chain, including licensed custom brokers, carriers, importers, and manufacturers. When a company becomes CTPAT certified, it must sign an agreement with CBP to:
Safeguard the supply chain
Spot security gaps
Implement CBP-approved best practices and security measures
Submit security profiles with action plans to implement security throughout the supply chain
In addition, a CTPAT-certified company must apply the same principles and requirements to their suppliers, so the overall effect of the certification covers the entire supply chain for a given company.
As of 2022, CTPAT has accepted more than 11,400 certified partners, including:
US importers and exporters
US/Mexico highway carriers
US/Canada highway carriers
Licensed US customs brokers
US freight consolidations
Canadian and Mexican manufacturers
Mexican long-haul carriers
Ocean transportation non-operating common carriers and intermediaries
Benefits of CTPAT Certification
Becoming CTPAT-certified offers many benefits.
Firstly, CBP considers CTPAT members to be low risk, so they will be less likely to be examined at US ports of entry. This means you will experience shorter wait times at the border and cut down on a lot of delays in supply chains.
CTPAT Certification partners also work with the US Government to combat terrorism. In doing so, they are better equipped to identify and combat their own security vulnerabilities.
Other benefits include:
Frontline inspections
Fewer CBP examinations, including possible exemption from stratified exams
Access to the CTPAT catalog and online Portal system
Access to the Free and Secure Trade (FAST) lanes at land borders
Eligibility for other US pilot programs, including the Importer Self-Assessment Program (ISA)
Priority at CBP's Centers of Excellence and Expertise
Business resumption priority after a terrorist attack or natural disaster
International customs administrations that have Mutual Recognition with the US will recognize you as a trusted trade partner
What Is OEA Certification?
OEA is Mexico's version of CTPAT Certification. Formerly known as NEEC, OEA was created by Mexican Customs as part of a World Customs Organization (WCO) agreement to establish a custom-to-business partnership program.
OEA has similar requirements to CTPAT, so CTPAT-certified companies already have most of what they need to become OEA-certified. However, the OEA application process is more complex than that of CTPAT. For instance, all of the documentation must be written in Spanish.
Benefits of OEA Certification
Like CTPAT, OEA offers a number of benefits. OEA-certified entities are considered reliable and safe by authorities and other companies. They also give manufacturers in Mexico more flexibility and lower penalties for customs violations and other issues.
Other benefits include:
Expedited border crossings for import and export operations
Fines may be waived
The ability to document items presented to customs without proper documentation within 10 days
The ability to change some permits during a customs transaction
OEA members will have the opportunity to rectify their import operations three months after the original import date
Administrative benefits given by IMMEX program regulations
Increase your sales to the Mexican market, since you can do virtual transfers to companies that do not have an IMMEX program
What Is AEO Certification?
AEOs are entities involved in the international movement of goods that national Customs bodies have approved for complying with World Customs Organization (WCO) or equivalent supply chain security standards.
This means that many countries have their own AEO programs. For example, Argentina's AEO program is known as Customs System of Reliable Operations (SAOC), while China's is called Classified Management of Enterprises.
AEOs are one of the many parts that make up the WCO SAFE Framework of Standards (SAFE). Customs administrations around the world can certify entities as AEOs if they have high-quality internal processes that protect international transport goods from tampering. These processes are very similar to those of the CTPAT and OEA and also include the ability to:
Secure access to its premises and prevent unauthorized people from putting goods in containers
Ensure that employees will not put unauthorized goods in containers
Ensure that information you present to customs (i.e., what you report to be in a container) is accurate
Benefits of AEO Certification
Customs will have a greater degree of trust in companies with AEO certification, and may result in fewer or no inspections on your goods. Your goods will move faster, which means you will spend less on transport. Even if you are selected for inspection at the border, you will be given priority due to your status.
You may also enjoy other benefits that come with being certified for a certain country's AEO program. For example, if you are certified under China's AEO program like NAI is, you will be seen as a trusted trade partner by countries that have signed mutual recognition agreements with China, such as Singapore, Hong Kong, Taiwan, Macao, the European Union, and South Korea.
NAI: Overcoming Supply Chain Strain
NAI is a global cable assembly manufacturer that designs, engineers, and manufacturers cable assemblies and harnesses for custom interconnect solutions. At NAI we offer a wide variety of products, including cable assemblies, wire harnesses, fiber optic jumpers, electronic assembly services, and hybrid cable assemblies, to name a few.  We also offer medical cable assemblies, rugged interconnects such as semiconductor cable assemblies and robotic cable assemblies, as well as cable and harness assemblies for telecom and wireless applications, such as 5G cable assemblies.
Our company did not get CTPAT, OEA, and AEO certifications just to move our products through customs more quickly — we did it because we wanted to join the fight against terrorism and provide safe shipments for our customers.
NAI has been a CTPAT Certification member for many years and has recently expanded our CTPAT certification and participation to cover our various facilities. We have also obtained certification for our Mexico and China manufacturing operations. NAI's operations in Hermosillo, Mexico, are certified under the OEA program, and our operations in Suzhou, China, are certified under China's AEO program.
Interested in learning more about how you can overcome supply chain strain? Contact us today. We will give you the connectivity solution that your project requires.