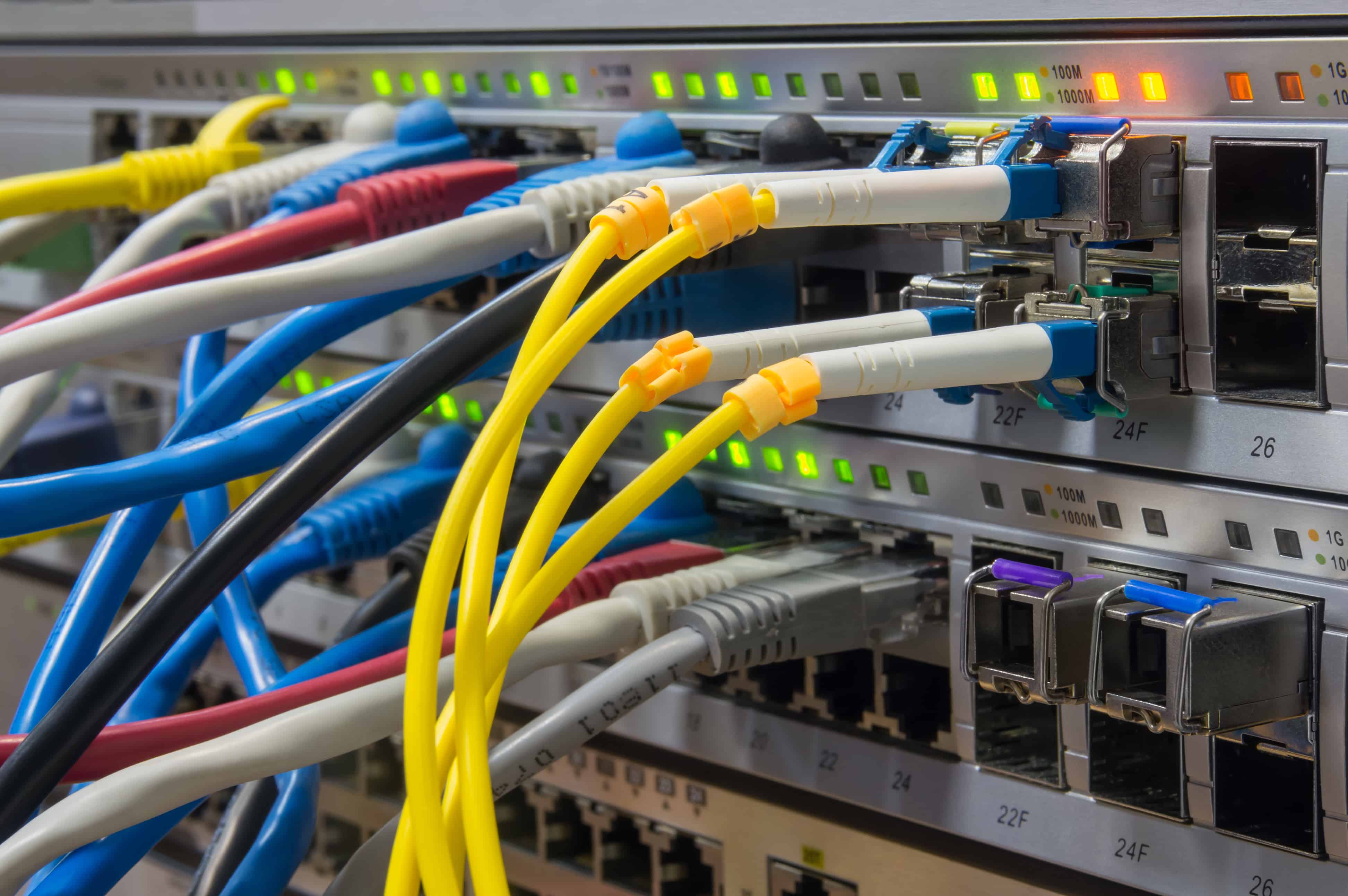 21 Dec

Choosing the Right Cable Harness Manufacturer

Choosing an exceptional cable harness manufacturer is an important decision for contractors in many industries. When you consider that cable harnesses are very complex assemblies often used in rugged work environments, you need to identify manufacturers who have the proper experience, capabilities, and certifications needed to produce the safe, efficient cable harnesses that meet your standards. Here's what to focus on.
How Can You Find an Experienced Cable Harness Manufacturer for your Harness Cable?
When choosing a cable harness manufacturer, it's best to do business with one that's been in operation for many years—or better yet, decades. These manufacturers have a great deal of knowledge about their industry and know the best practices for constructing different types of customized, complex cable harnesses. It's also worth doing your research to learn exactly what types of cable harnesses your manufacturer has experience assembling. Cable harnesses in the medical industry are designed differently from cable harnesses used in the mining industry, so make sure the manufacturer you choose has a proven track record in assembling custom harnesses for your type of business.
Doing business with a less experienced manufacturer might cost less, but working with an established cable harness manufacturer is ultimately more beneficial for businesses. For instance, a company that's been around for a long time isn't likely to suddenly close up and leave you looking for another manufacturer. In fact, seek out a supplier who has the capability to create dual capacity for your part production. During the pandemic and in other situations that create labor issues, it's helpful to have a supplier who can duplicate production at another location, even at a different global region, so you can maintain your product flow.
What Capabilities Should a Cable Harness Manufacturer Have?
A cable harness assembly can be composed of many different types of cables—and each of these cables has its own array of cable types. These can include:
Power cables
Fiber optic cables
Copper (data) cables
Beyond this, different cable harness assemblies require a variety of connectors, ferrules, terminal blocks, bushings, and other components. Complex customized cable harnesses may also require additional equipment for assembly needs in splicing or overmolding of the connectors, strain reliefs, or transition areas. All of this means the cable harness manufacturer you choose should be able to source every necessary component for your cable harness quickly and efficiently. A company with excellent sourcing capabilities should not only be able to obtain the exact components you need but also save you money when purchasing these items.
Cable Harness Design, Production, and Testing
While some parts of harness manufacturing have been automated, manual production remains a big part of assembling cable harnesses. As such, you'll want to make sure the manufacturer you choose has a design and production team capable of producing cable harnesses that meet design specifications and maintain high-quality standards. This includes showing expertise in wire cutting, stripping and connections, cleaning and polishing fiber, and assembly, as well as testing each individual cable harness for electrical safety or to meet signal specifications. Capable teams should also use special equipment to assess the assembly's performance. "Working boards," for instance, provide a visual aid for planning and structuring harness assembly. Likewise, "testing boards" test every cable in every harness to ensure they are compliant with electrical performance requirements. Quality manufacturers also use test fixtures to ensure signal integrity.
What to Look for When Choosing a Cable Harness Manufacturer
To make sure your harness manufacturer is capable of producing the high-quality assemblies you require, verify, and assess their sourcing capabilities. Do they have the global supply chain networks necessary to obtain the parts you need? Can they have them delivered safely, quickly, and at an acceptable cost? Can they save you money on parts procurement, while maintaining product specifications?
Meeting with the engineering department is also important. Determine if they have the experience and capabilities needed to construct the specific types of cable harnesses you need. Have they constructed similar types of harnesses in the past for your industry? What methods do they use when working on a new project? How long does it take to receive the design, prototype, and finished product?
Become familiar with the manufacturer's quality management system. How well protected are the cable harnesses as they move through production? What sort of quality checks are performed on-site for the assemblies? What equipment do they use to make sure the cable harnesses comply with requirements?
Finally, make sure the harness manufacturer you are considering using has the capability to establish dual capacity for your part production project in a different location, to avoid any issues associated with the pandemic or other labor problems, should they arise. And make sure they can do this quickly. Some companies may take up to a year to accomplish this, as the planning and set-up is complicated and requires a great deal of work. Others, however, can get it done in weeks. So choose the supplier who can best protect your interests in what are often unexpected circumstances.
What Certifications Should a Qualified Cable Harness Manufacturer Have?
These manufacturers need to comply with the regulations of the different markets they serve. This means you should expect your manufacturer to have — and be able to show you — the necessary certifications for producing the type of cable harness you need. In addition to certifications that attest to overall quality, different industries have unique certifications for demonstrating that a manufacturer is capable of producing a quality product in a certain market or industry. A manufacturer of harness assemblies may maintain multiple certifications, including:
ISO 9001: ISO 9001 is an international standard for a quality management system (QMS) in several industries, including cable manufacturing.
UL: UL, or Underwriters Laboratories, is a certification from a not-for-profit agency recognized by the Occupational Safety & Health Administration (OSHA). It indicates products meet industry-wide safety and quality standards.
C(UL): A "C(UL)" mark indicates that products have met Canadian safety requirements, which may be different from U.S. safety requirements.
ETL: ETL (Electrical Testing Lab) certifications come from Intertek's Electrical Testing Labs, which are recognized by OSHA. This certification ensures products meet quality, health, environmental, safety, and social accountability standards.
ISO 13485: This ISO certification indicates a company has met the quality requirements for medical cable assembly.
TL9000-H 6.0/5.0: This certification indicates the company has met requirements for telecom product quality.
AS9100 REV D: This certification indicates the company has met requirements for producing quality aerospace products.
C-TPAT: C-TPAT (Customs-Trade Partnership Against Terrorism) is a voluntary program that protects supply chains from concealing terrorist weapons.
Some manufacturers receive additional certifications that show they excel at manufacturing quality products for a specific industry using superior, special processes. The NADCAP certification, for example, is a company-level accreditation program used by the aerospace industry to identify manufacturers that create high-quality products in their industry.
Choosing the Best Cable Harness Manufacturer for Your Needs
An interconnect manufacturer's experience, capability, and certifications all factor into making an informed decision about which manufacturer will provide your business with a quality product. The NAI Group has been providing custom interconnect solutions since 1993 and is capable of manufacturing a wide range of custom cable assemblies and harnesses for many diverse industries.
Learn how this assembly manufacturer can meet your business' connectivity requirements by contacting them today. Or contact them for Help in Finding the Right Solution for Your Interconnect Application. They have the experience and capability to turn on a dime for establishing dual part production operations if needed.