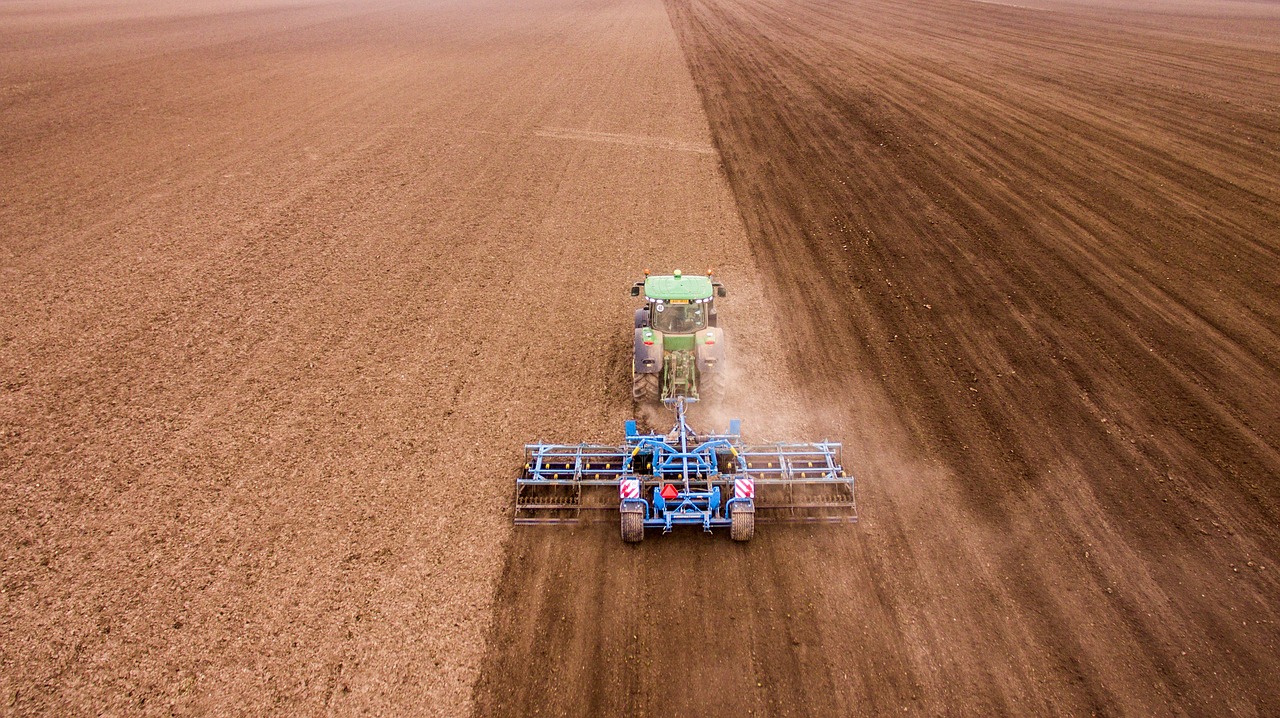 29 Apr

Farmers Moving Into Internet of Things in Quest for More Data

In just over a generation, the agriculture sector has transformed almost beyond recognition. By leveraging advances in mechanization, automation, and data-driven processes, this sector, which employs less than 2% of the American population, and its allied industries add over $1 trillion to the U.S. economy every year.

Changing trends in agricultural equipment are a major part of this story. As we move into 2020, key questions arise: What agricultural equipment is being used, how is it being used, and who's using it? Let's take a look at some of the developing trends in agricultural equipment:
The Shift Towards Servitization
Digital technology has increased the complexity of just about every product that's being manufactured. This increase applies to agricultural equipment as well. As recently as a decade ago, connectivity meant a simple, integrated wiring harness for farm equipment. Today's smart harvesters, sprinklers, and tractors need many more firmware updates, security patches, and repairs. Each of these alterations involve interfacing with digital hardware and software. This advance considerably changes the service relationship between agricultural equipment vendors and customers. Farmers are increasingly reliant on vendors for a much wider range of digital services. One way you can address this new paradigm is through servitization. By selling not just equipment, but a long-term service relationship, agricultural equipment vendors can upsell their offerings, build longer relationships with farmers, and provide the digital servicing today's farm equipment needs.
It's also important to consider servitization in the context of the structural shifts in farm ownership. Do you sell farm equipment or long-term relationships? With smaller-scale farmers, continued purchases and servicing are an implicit part of the relationship. When it comes to larger corporate players, however, you need to offer tangible benefits to sell long-term relationships instead of just farm equipment. Are your maintenance and service agreements competitive? Do you continue to offer value through firmware and software enhancements? Is support reliable and available across the country? Introspection and identification of how best to implement servitization  is the new requirement.
Systematic Changes in Farm Ownership
A report by the AEM (Association of Equipment Manufacturers) indicates that the nature of farm ownership is set to change drastically over the next two decades. Farmers today are older than ever: the average farmer is 58 years old. This means that a significant percentage of farmers will retire over the new few decades. Many of them will pass on their land to children who often have no interest in commercial farming. In the long run, this means that fragmented farm holdings will be consolidated under fewer and fewer large operators. Big farmers and large farming companies will become the new norm. 
What does this mean for equipment vendors? You'll need to adapt to different expectations from a different kind of buyer. Small farmers tended to have long-term relationships with vendors built on familiarity and trust. Securing the most efficient or most cost-effective solution wasn't always a priority. As big players become more and more important in farming, however, equipment vendors will have to better understand their needs. Big agriculture players are usually corporations. They have organizational structures in place and decisions are made in clear-cut cost-benefit terms.
Evaluate your product offerings: do they provide the best returns over the shortest periods of time? Do you offer convenient service and maintenance terms? How do your offerings compare to those of the competition? Bigger players will be less reluctant to change vendors if they see clear-cut benefits. This means that agricultural equipment vendors will need to be far more conscious about competitiveness. You'll need to offer big vendors the best solutions at the best prices, all the time. 
The Rise of the Internet of Things (IoT)
For today's farmers, data is as much a critical input as water and fertilizer. IoT devices give farmers access to real-time data on temperature, humidity, soil conditions, pests, plant health, and a whole range of other variables.
The availability of large amounts of data and data processing solutions has allowed digital farmers to make optimal, data-driven decisions that maximize yields, minimize input costs, and enhance crop resilience. For agricultural equipment vendors, the rise of digital farming opens the opportunity to expand their product and service offerings. IoT devices and sensors, connectivity solutions like customized wiring harnesses for agricultural equipment, and software to make sense of data all have immense potential as necessary components. A servitization model that makes the vendor the farmer's single point of contact can nurture long-term relationships and provide value to farmers and vendors in the long run. 
Precision Agriculture and New Paradigms of Efficiency
Closely allied to the rise of IoT is the development of precision agriculture. While sensors and IoT devices give farmers valuable data straight from the field, precision agriculture leverages satellite, GPS, and variable rate technology to collect diverse data, including plant chlorophyll levels, soil acidity, and biomass weight. 
Precision farming data, along with data input from IoT devices in the field, can allow farmers to make scientific, data-driven decisions about what crops to plant, correct fertilizer levels, water quantities, and far more. Precision agriculture isn't just about monitoring. Drones, for example, are increasingly being used to deliver nutrients, water, pesticides, and more to hyper-focused sections of the land, even down to individual plants. 
Ag equipment manufacturers have significant opportunities to add precision agriculture tech, such as GPS tracking, to their existing product offerings. Selling entirely new precision agriculture solutions isn't the only possible approach, though. Vendors can also build long-term relationships with farmers over the course of decades. These buyers almost certainly make use of a wide range of your equipment already. Instead of selling them new products, you can add value by helping farms retrofit precision ag and IoT technology to their existing equipment. For instance, existing farm equipment wiring harnesses can be modified to connect a wider range of devices. 
The Way Forward: Connectivity and Competitiveness
Two key trends will mark the next two decades in agricultural equipment. Connectivity is the first: equipment is getting smarter, farmers are more reliant on data and IoT devices, and advances in logistics have shrunk the distances between markets. And central to this trend are increasingly sophisticated interconnect solutions, such as cable assemblies with data sensors or integrated panel devices with assemblies.
Simultaneously, agriculture is becoming more competitive: bigger players look at agricultural equipment vendors as solution providers, and not necessarily as long-term partners. Their requirements are greater, but fulfilling their needs in terms of price, value, and compliance is a much greater challenge. As an equipment vendor, you'll need to evaluate what you're selling and how you are selling to adapt and thrive in this rapidly changing industry. 
For more information on how NAI can help ag equipment manufacturers meet these new challenges with custom interconnect solutions, contact NAI today to Ask An Expert.